By following an ethically and environmentally-friendly approach to men's belts, Dalgado has forged a formidable reputation for creating luxury men's belts from the finest materials and the most revered German and Italian artisans.
Every belt is crafted from exquisite patina leathers and fabrics and is defined by its timeless, minimalist designs. Because Dalgado puts so much love and attention into each belt, you should too when it comes to purchasing your belt. After all, finding the correct size is likely to provide a lifetime of support.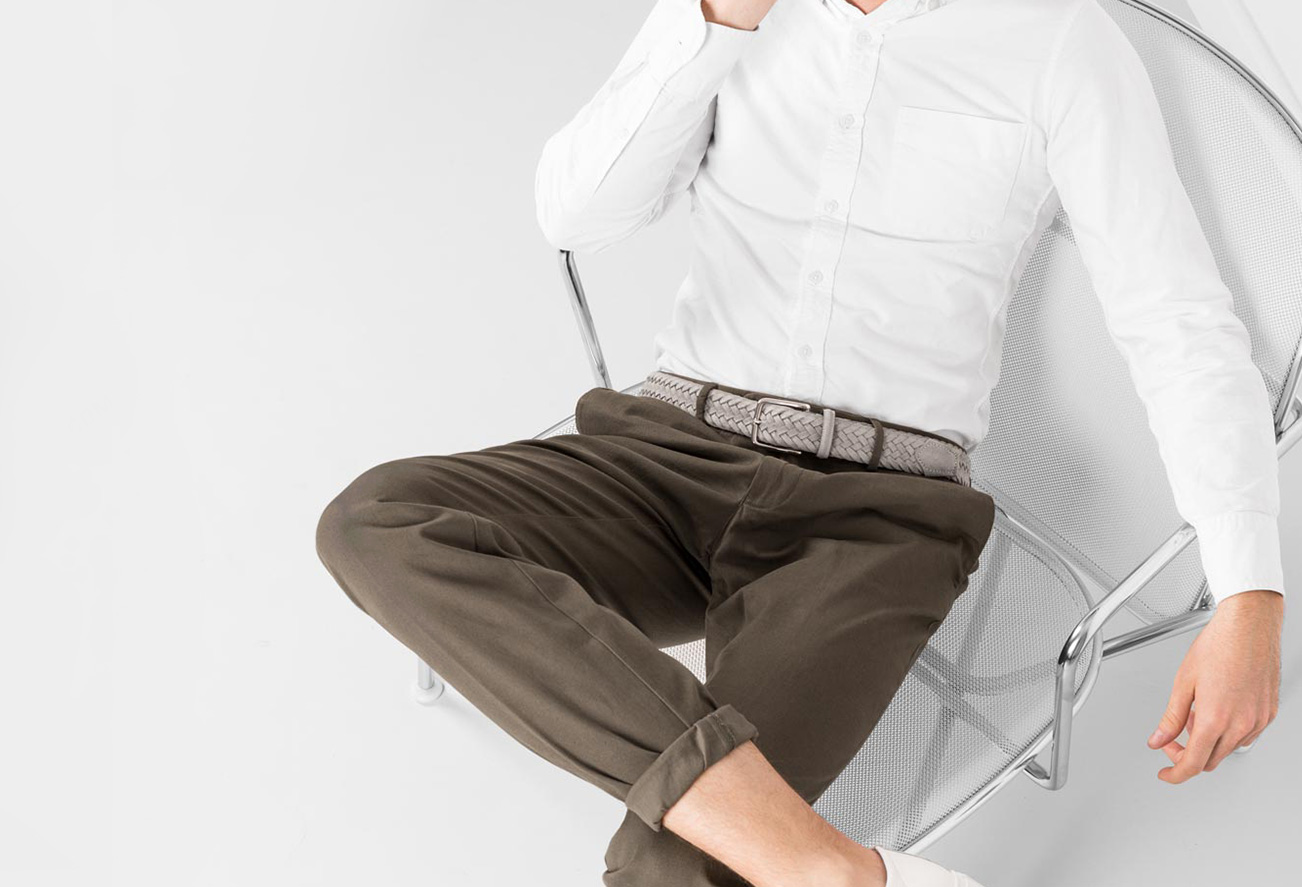 Every Dalgado belt fits true to size. Dalgado belts are sized in inches and to be worn on the waist, so we recommend that you take your normal waist size. For instance, if you generally wear a 30" waist, you should choose a 30" belt from Dalgado. In doing so, Dalgado's range of elasticated and woven belts will provide you with ample space and ensure the belt is the perfect fit to be worn comfortably across jeans, trousers and chinos.
However, Dalgado Belts sizing is slightly different when it comes to its leather belts. Because Dalgado leather belts are punched with individual belt holes, the size of the belt you purchase is of paramount importance. Unlike the Dalgado woven and elasticated variations, the classic leather belt is not customisable. In order to find the perfect Dalgado leather belt sizing use the table below by taking your normal waist size and following the sizing conversions.
| | |
| --- | --- |
| BELT SIZE | WAIST SIZE |
| 70/28 | 65-75cm or 26-30in |
| 75/30 | 70-80cm or 28-32in |
| 80/32 | 75-85cm or 30-34in |
| 85/34 | 80-90cm or 32-36in |
| 90/36 | 85-95cm or 34-38in |
| 95/38 | 90-100cm or 36-40in |
| 100/40 | 95-105cm or 38-42in |
| 105/42 | 100-110cm or 40-44in |
| 110/44 | 105-115cm or 42-46in |
| 115/46 | 110-120cm or 44-48in |
| 120/48 | 115-125cm or 46-50in |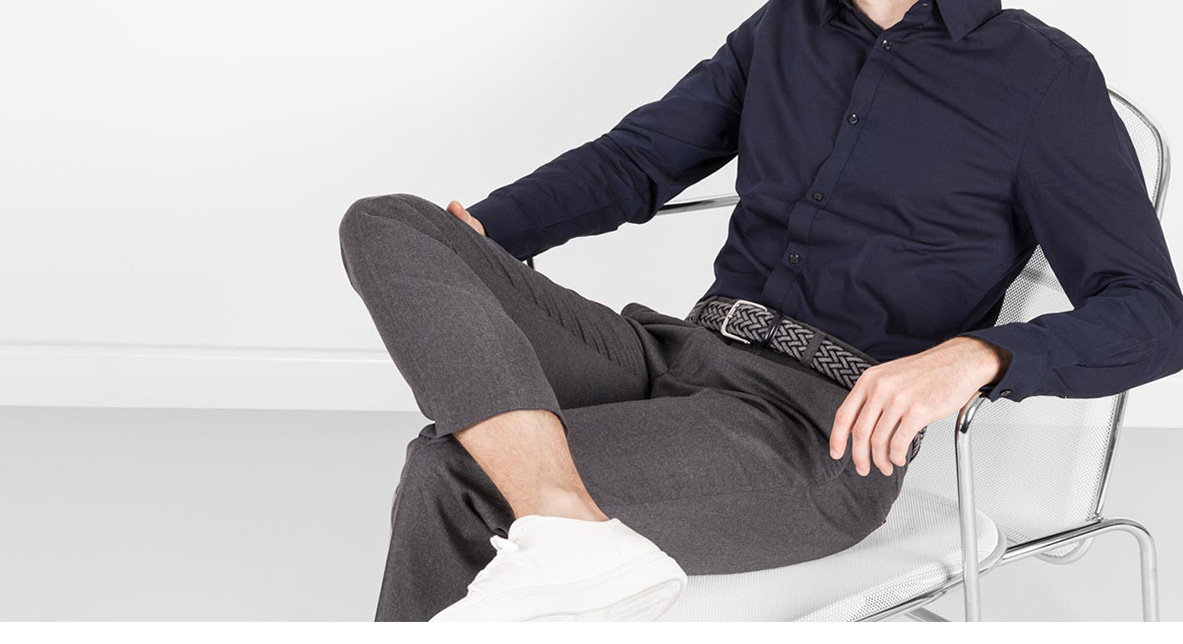 Renowned for combining premium quality materials with the skills and traditions of 'joining a lifestyle which cherishes quality and opposes mass consumption,' Dalgado's contemporary and versatile belt collection has grown to include Leather Woven belts, colourful Elasticated Woven belts and Suede Leather belts for all occasions.
Safe in the knowledge that Dalgado belts fit true to size, you can shop the latest Dalgado belt collection online at OPUMO.