Designed by Beijing-based Vague-Edge Architectural Design, Eagle Rock Cliffs Hotel is a sprawling hotel made up of three parts that stretches across the ridges and amongst the forests of several mountain tops in China. It goes without saying that the hotel offers unimaginable panoramas of the wild surroundings.
The largest building of the hotel, the dinghui, takes up a 400-foot plot at the highest point of the nearby mountains. This building is home to most of the luxury suites and living areas available in the hotel as well as a snaking pathway that leads to one of the project's highlights: an open-air infinity pool that overlooks the mythical environment.
Around 115 feet below the dinghui sits the yanshang, an oval-shaped structure within which more hotel rooms stem from a central corridor. This delegation of space ensures that all of the rooms are positioned on the outer edge of the building to profit from the environmental context. If you're lucky enough to get a room in the yanshang you'll be treated to floor-to-ceiling windows as well as a rooftop pool which interacts hypnotically with the light filtering through skylights.
The third and final act of the dreamlike Eagle Rock Cliffs Hotel comes in the form of the ziyahui, a wooden open-air venue that can be used for hosting events. Housing a stage and seating under the high ceiling, the ziyahui is often occupied for wedding ceremonies and small performances.
Overcoming extreme challenges in terms of the plot, Eagle Rock Cliffs Hotel could have easily relied on its surreal location for popularity but stylish interiors and intelligent use of space ensure that this project made the most of its one-off context.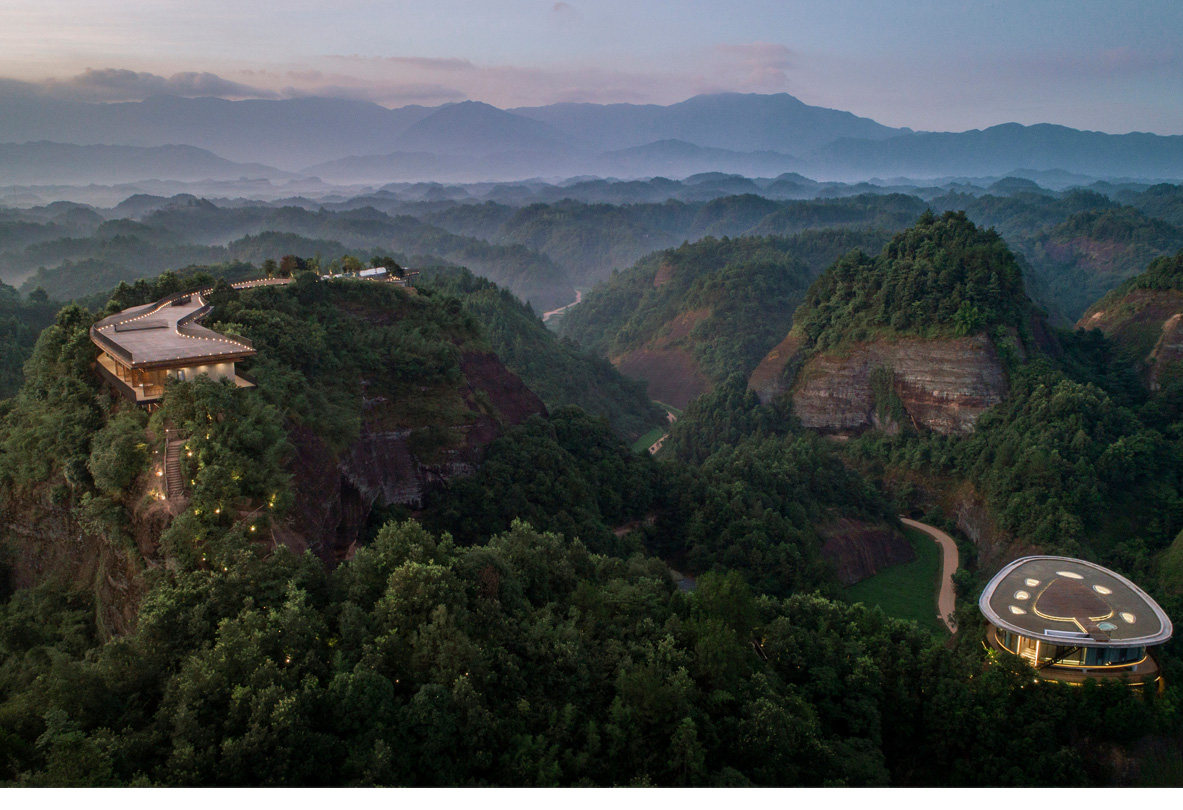 Photography by Jin Weiqi.
For more architecture that squeezes into unorthodox locations, take the tour of Triangle House.