It's a fact of life; everybody with half a heart, or the slightest conscience, tries to look their best during the holiday season. Those feelings intensify at this time of year as the chances are, in the next couple of months or so, you're heading somewhere with a little more sun, sand and sea than usual. And so, your choice of clothing should reflect your new found positive perspective on life and ease you gently into the ambience you are anticipating.
In order to achieve the adored 'ambience', we turned to Fredrik Risvik to assemble a range of luxe-basics into the ideal summer outfit. Consider the end result to be the perfect 'wish you were here' wishlist.
This season patterns and prints have bloomed to veritable riches, from the vibrant prints of the Portuguese Flannel Camo Bouca to the elegant stripe shirt like this one from Wood Wood. If you want to avoid the trying-to-look-like-I'm-enjoying-myself-on-holiday-look then turn to a classic shape and subtle print like the pinstripe Wood Wood shirt. The simple spread collar and curved hem provides an exceptional fit and when paired with simple neutrals the shirt becomes more of a hardy perennial than an off-duty essential.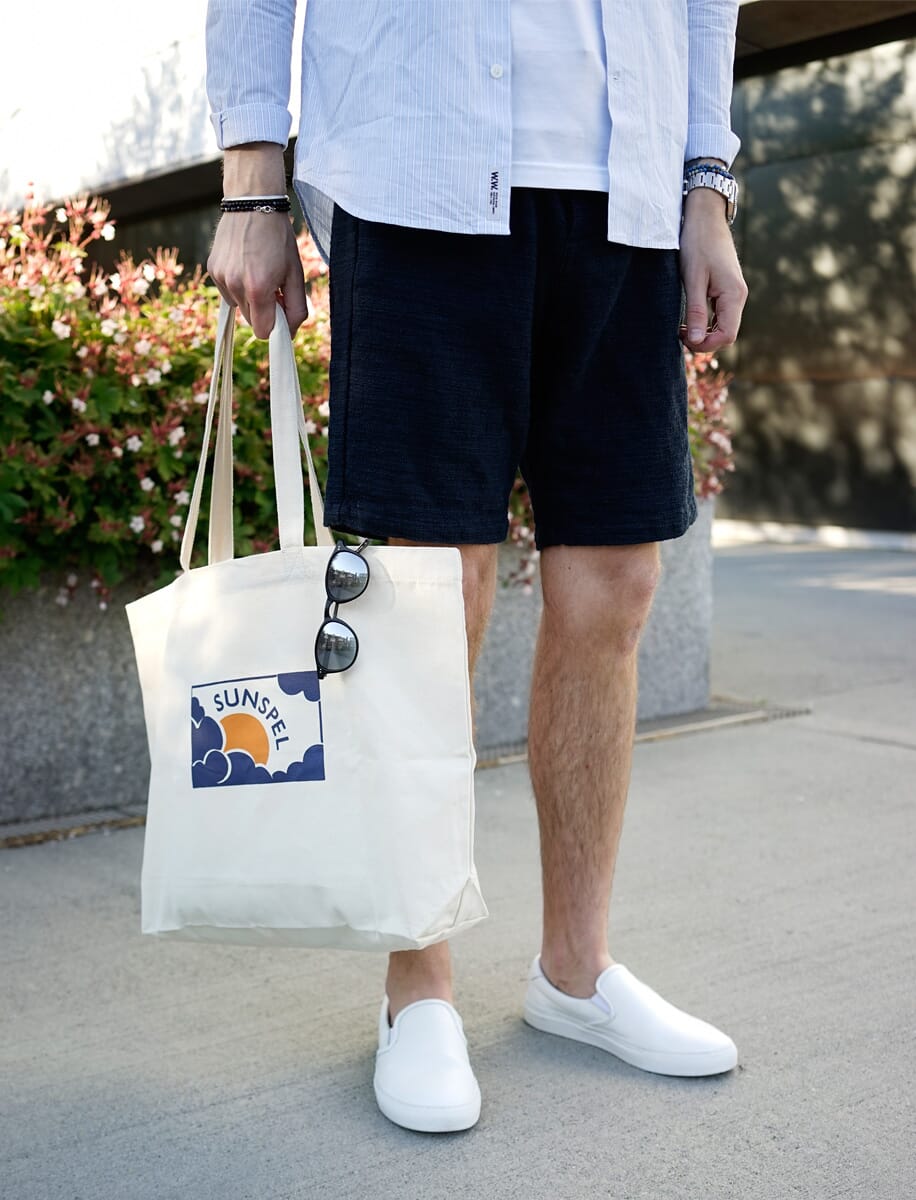 Putting together a selection of shorts is the moment where you first slip into the holiday spirit - as you don't feel like you can quite relax until you put on your first pair. It pays to consider comfort and resilience when it comes to your shorts as you're likely to never be out of them. These versatile navy shorts from Oliver Spencer are cut into a loose fit and will complement a range of warm-weather looks courtesy of the delicate woven texture that will act as a subtle contrast to your choice of shirting and adjoining accessories.
Okay, we lied, the very moment when you feel that you've arrived on holiday is when you decide its too bright and reach for a pair of sunglasses. However, the true pleasure in that moment will only be achieved if you reach for a pair of vintage-inspired frames like these Warren's from Garrett Leight. The iconic Warren 46 Sunglasses are a modern adaptation of a traditional 1960's style and are defined by the thick acetate frames that are balanced with discrete two-tone, dipped dark tortoise arms and striking mirrored lenses.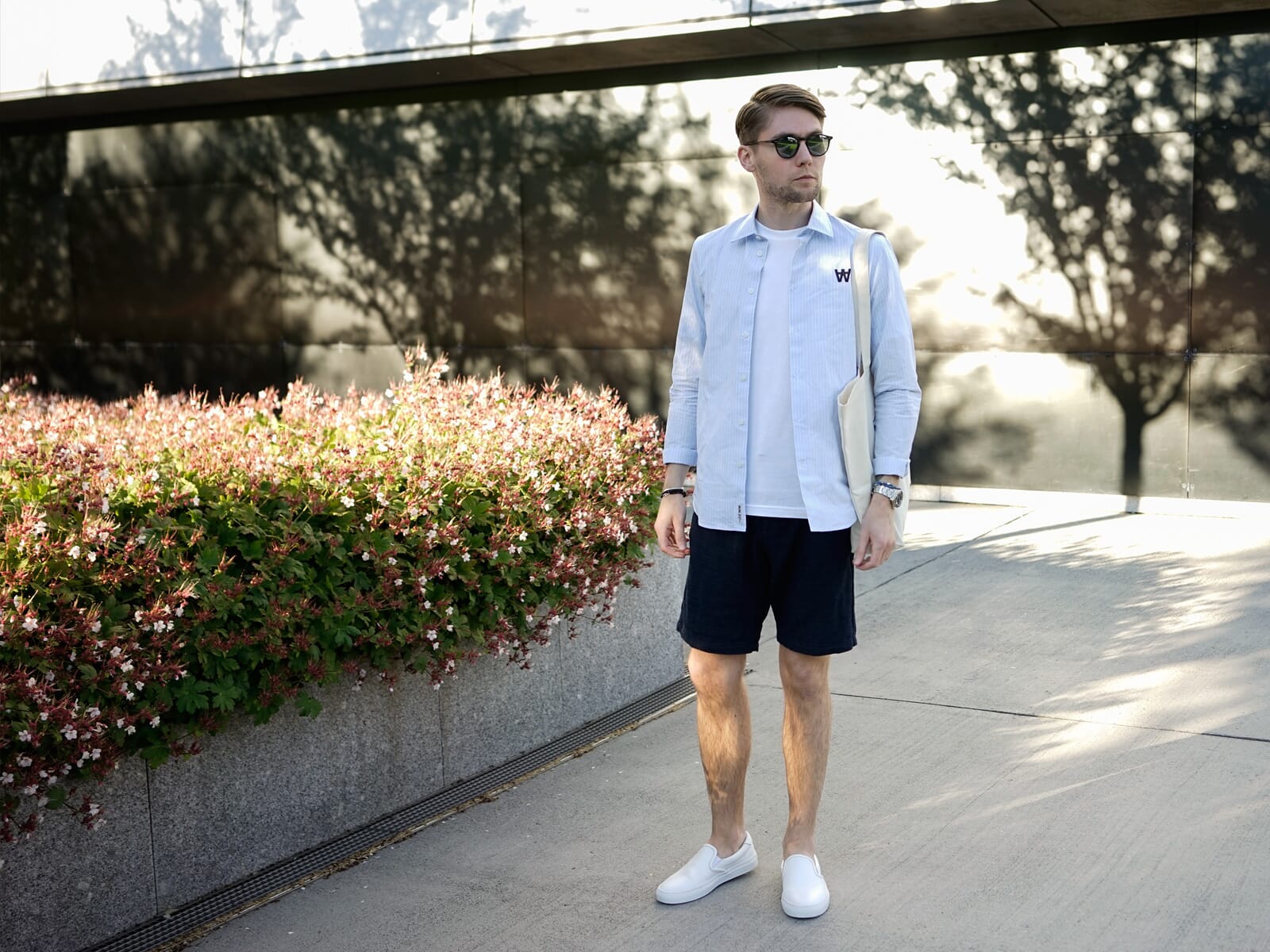 Every man should own a pair of white sneakers, especially as we head into summer, and these Leather Garda Slip-On Sneakers from Diemme are a case in point. The sneakers' luxury leather details and robust shoe construction make them the perfect addition to your holiday pack up as they will remain comfortable and reliable across all forms of adventure. For the full summer sneaker selection, check out the Top 5 White Sneakers on the OPUMO Magazine.
Shop Edit #41 online at OPUMO and follow Fredrik on Instagram, @Fredrikrisvik.
Be sure to check out our ultimate guide to men's trainers.