Oversleeping. It's a painful reality for most of us and it all stems from the innocuous use of the snooze button. But once you've slept through five morning alarms, the problem is no longer getting yourself out of bed but rather finding something appropriate to wear in just five minutes - without actually looking like you have got dressed in five minutes.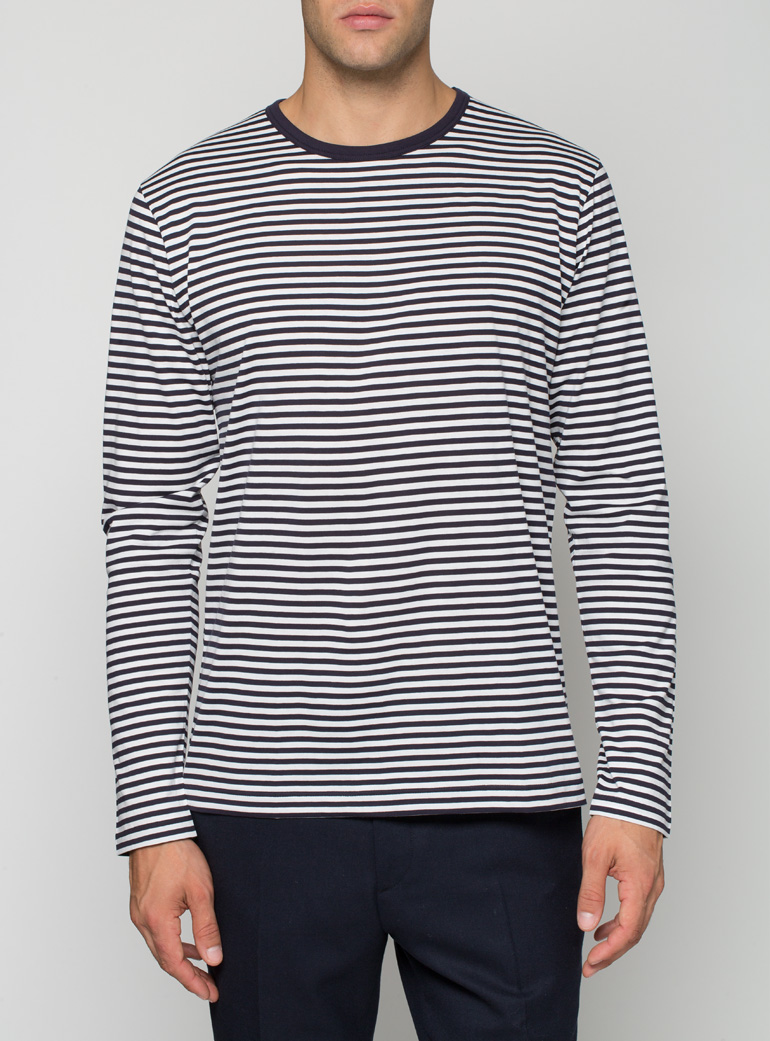 One way of overcoming the rush – and to avoid the blank stare into the wardrobe – is buying well, buying clever and building a selection of pieces that can mould to any mood and any occasion. It's best to focus on classic cuts and neutral colours, in particular the fall-back pieces that should form the backbone of any man's working wardrobe. We are talking about classic items like the Stripe Long Sleeve T-Shirt from Sunspel. Reliable, versatile and practical, there is reason why the classic Breton stripe tee remains so popular – because it is so easy to wear.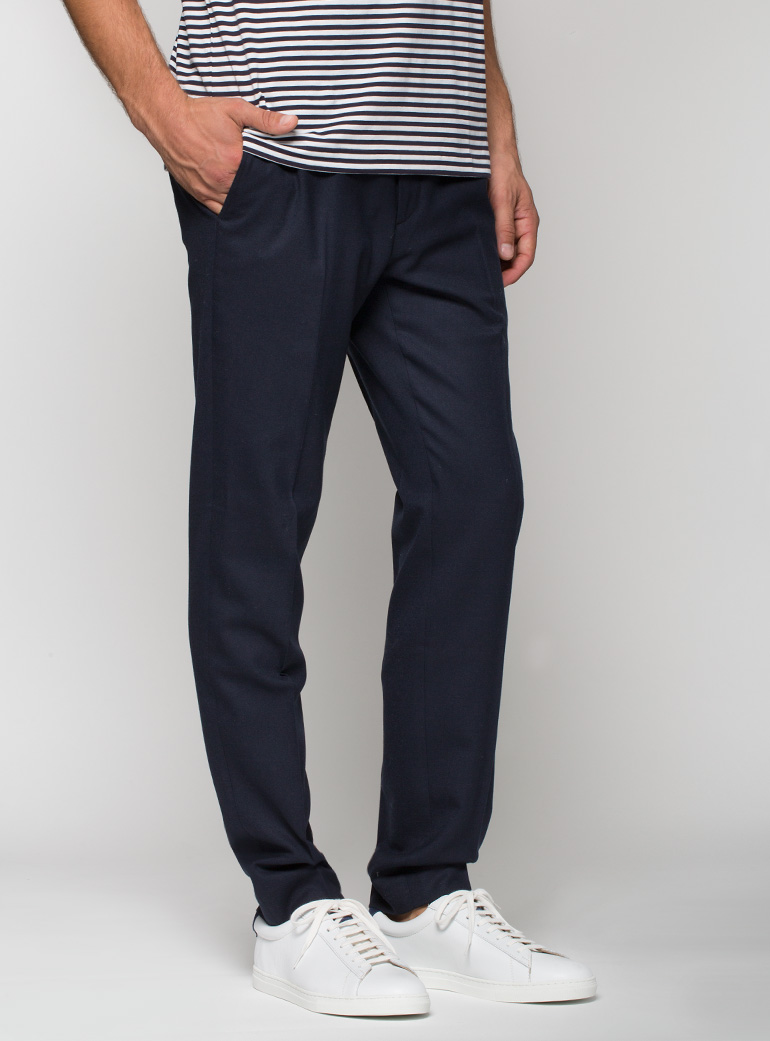 The long-sleeve stripe t-shirt from Sunspel is a sophisticated alternative to the short sleeve variation courtesy of its traditional tailored silhouette. As we head into winter, the luxury long-staple cotton jersey construction ensures this Sunspel tee is perfect for layering. But in order to get the best out of the traditional Breton Stripe, pair it with a tailored trouser like the Olso Trouser from NN07. The slim-fitting trousers come complete with an elasticated drawstring waist which makes for a quick and easy styling option – a valuable commodity when facing the clock in the morning rush.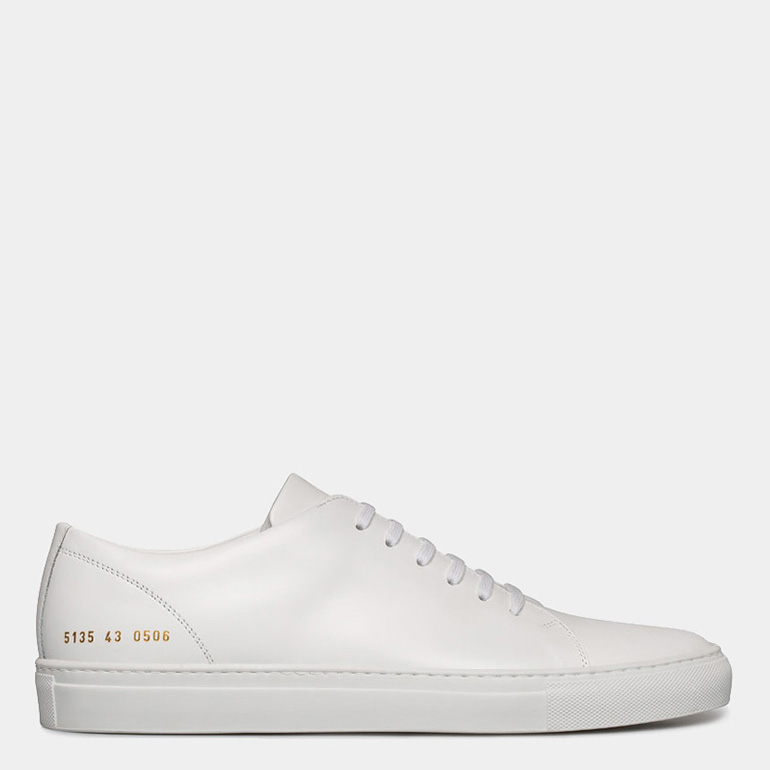 There's nothing like the feeling of stepping out in a pair of pure white sneakers, so look to the White Boxed Leather New Court Sneakers from Common Projects to complete the look. The new seasonal sneaker from Common Projects will help you stay light on your feet as the pristine boxed leather uppers make for a smooth, durable and lightweight finish. They'll even help you in that last minute dash to catch the bus.
Shop the entire look at OPUMO and for more style inspiration, be sure to check out 'Why You Need: A Pair Of Winter Sunglasses'.
Be sure to check out our ultimate guide to men's trainers.