When it comes to redesigning a Victorian townhouse a project often goes either two ways; the architects look to preserve tradition or they go for a typical open-plan layout and strip the whole place out. Not Edmonds + Lee Architects, though.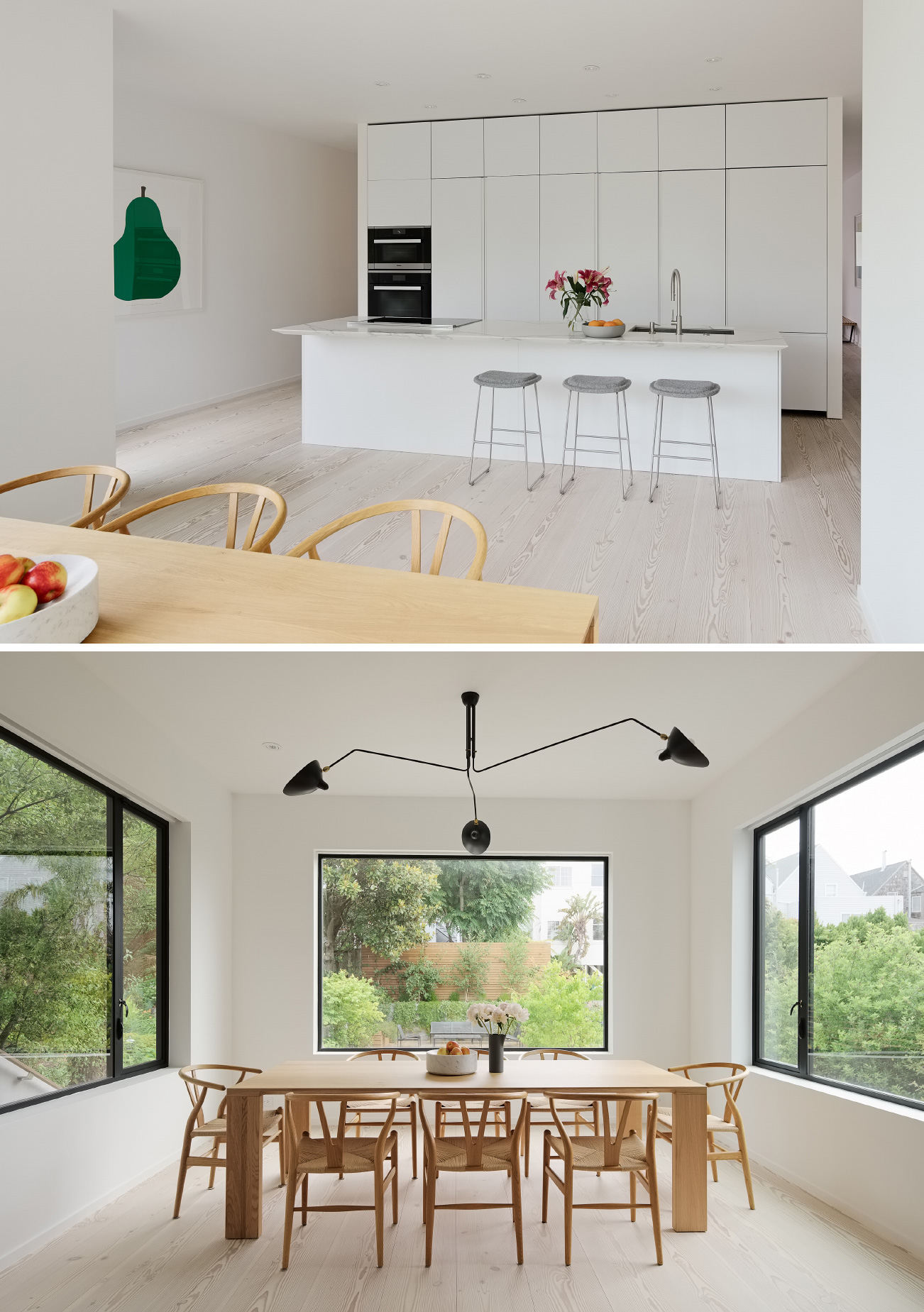 We're incredibly big fans of the innovative Californian studio, having previously featured them on the magazine for the Switchback House, and their latest project bucks the trend of typical Victorian Home and maintain the division between the rooms of the home. Instead of wide-open, multi-functional spaces the architects decided to focus on the internal flow and the strategic sequence of spaces. The result, as you would expect, is somewhat revolutionary.
Encompassing 3,000 square feet, the Gable House occupies a long, narrow site in San Francisco's Noe Valley neighbourhood. The residence, built in 1908, has been renovated and extended by embracing the original home's features, bringing it into the 21st century with a refined Scandinavian aesthetic and a procession of distinct rooms, each 'anchored by only the lightest of moments.'
The Gable House's main living level sits on the raised ground floor, with a basement below hosting a garage and auxiliary spaces. The living room and the kitchen and dining area occupy the rear of the first level, where large open windows offer views of the expansive, urban surroundings.
The wood-clad, front façade was painted all white, but otherwise is left untouched. In the rear, the architects added a rectilinear volume and re-skinned the entire façade in custom-stained cedar. The attic of the Gable House also reflects and honours the traditional sense of the building too with its pitched roof, skylights and cove lighting. It ensures the contemporary house is 'airy with effortless, timeless and tactile minimalism' as the architects claim.