Despite your devotion to one particular pair of jeans, there is always room to expand your selection. However, the process of buying a new pair comes at a sacrifice of familiarity; as the style and fit of your chosen jean is all a matter of personal preference. Alongside the appearance and the shape, the desire for the jean to be comfortable, durable and versatile are the most important elements of all. A formidable formula that Edwin offer throughout their revered denim collection.
Established in 1947 in Japan, Edwin is an authentic denim brand priding itself on unique craftsmanship to create exemplary fitting garments. Edwin remain at the forefront of denim technology and continue to create dependable and well-fitting men's jeans. Drawing inspiration from their Japanese utilitarian heritage to create a distinctive collection of world-renowned denim products that include their iconic ED-55, ED-85 and ED-80 Jean.
With a multitude of fabrics and finishes, from washed to raw, selvedge to tapered denim, each Edwin jean is denoted by a code. With each individual code signifying the different fit, style and shape of the jean. Ensuring that you purchase the perfect pair, we have compiled an Edwin Jeans Fit Guide to help find the best fit for you.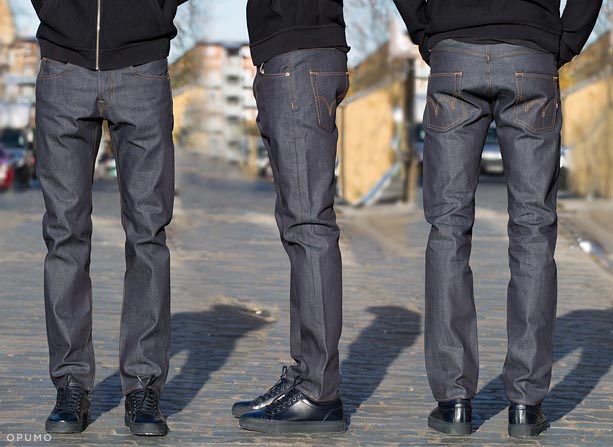 The ED-55 is the most popular cut from Edwin, courtesy of the jean's relaxed tapered fit. The rise of the jeans, the measurement from the waistband to the crotch seam, and thigh is reasonably loose fitting. Complimented with a tapered fit from the knee to the hem to allow the jeans to sit nicely on the ankle for a slim, clean fit. Suitable to be worn in a range of different ways, to suit a range of body shapes. See full dimension size chart below.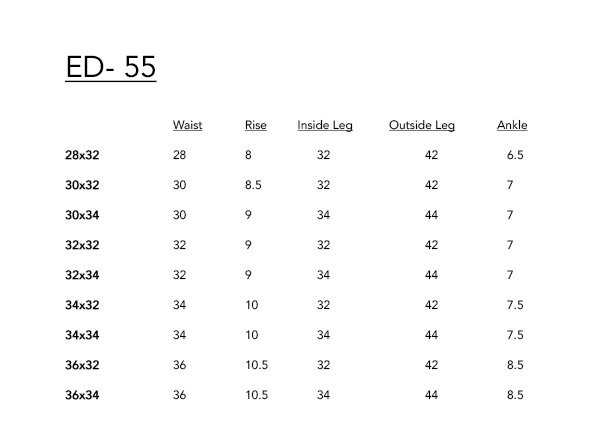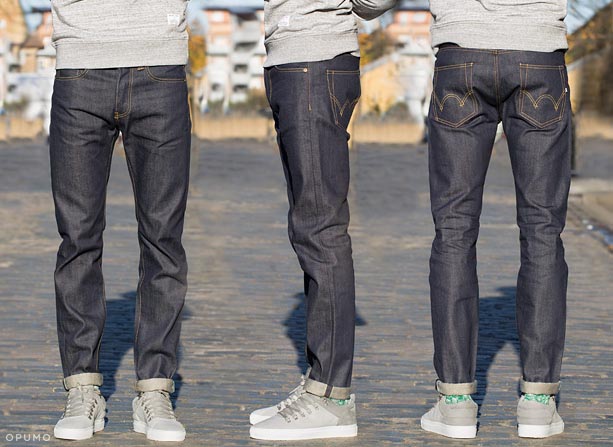 The Edwin ED-80 is a modern slim fitting jean, possessing a slightly tapered leg for a supremely comfortable fit. One of the brand's most popular silhouettes, the ED-80 is a contemporary style that remains slim throughout the leg for a versatile and adaptable style. See full dimension size chart below.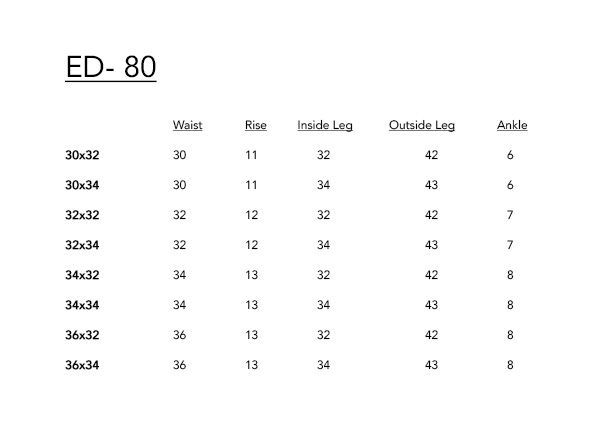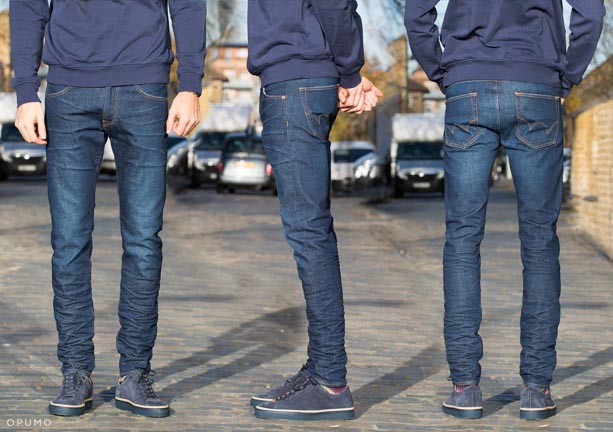 The latest addition to Edwin's renowned 5-pocket denim series is the ED-85 Jean. The skinniest fitting jean in Edwin's collection, they remain slim fitted throughout the leg with a complimenting drop crotch for a more relaxed, comfortable style. See full dimension size chart below.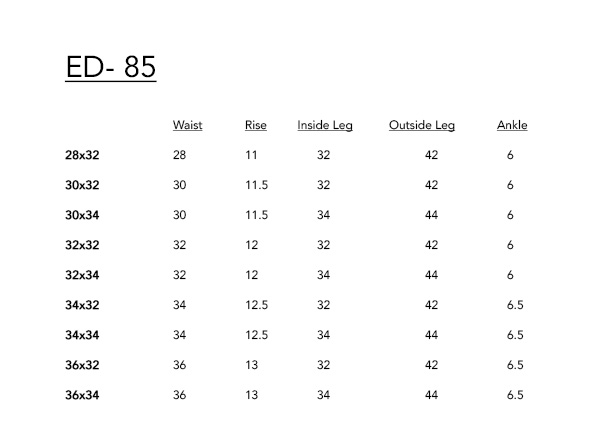 Shop Edwin Jeans online at OPUMO.