If you're in search of a new watch to wear every day, then do not fear to look to a dress watch. Traditionally, a dress watch – defined by its small case, elegant leather or clean bracelet strap and beautifully clean dial – is designed to live up to your everyday adventures and even your finest tailoring. Choosing a watch to fit those parameters is not just a singular decision. It represents an investment, not just of money, but also of yourself. If you are going to wear a watch for some time to come, and near enough day-in-day-out, you need to ensure it sits well with your personality. Thankfully, Sternglas – the German based design studio who specialise in affordable, high-quality watches that are honest, factual and beautifully to the point – has got something for everyone.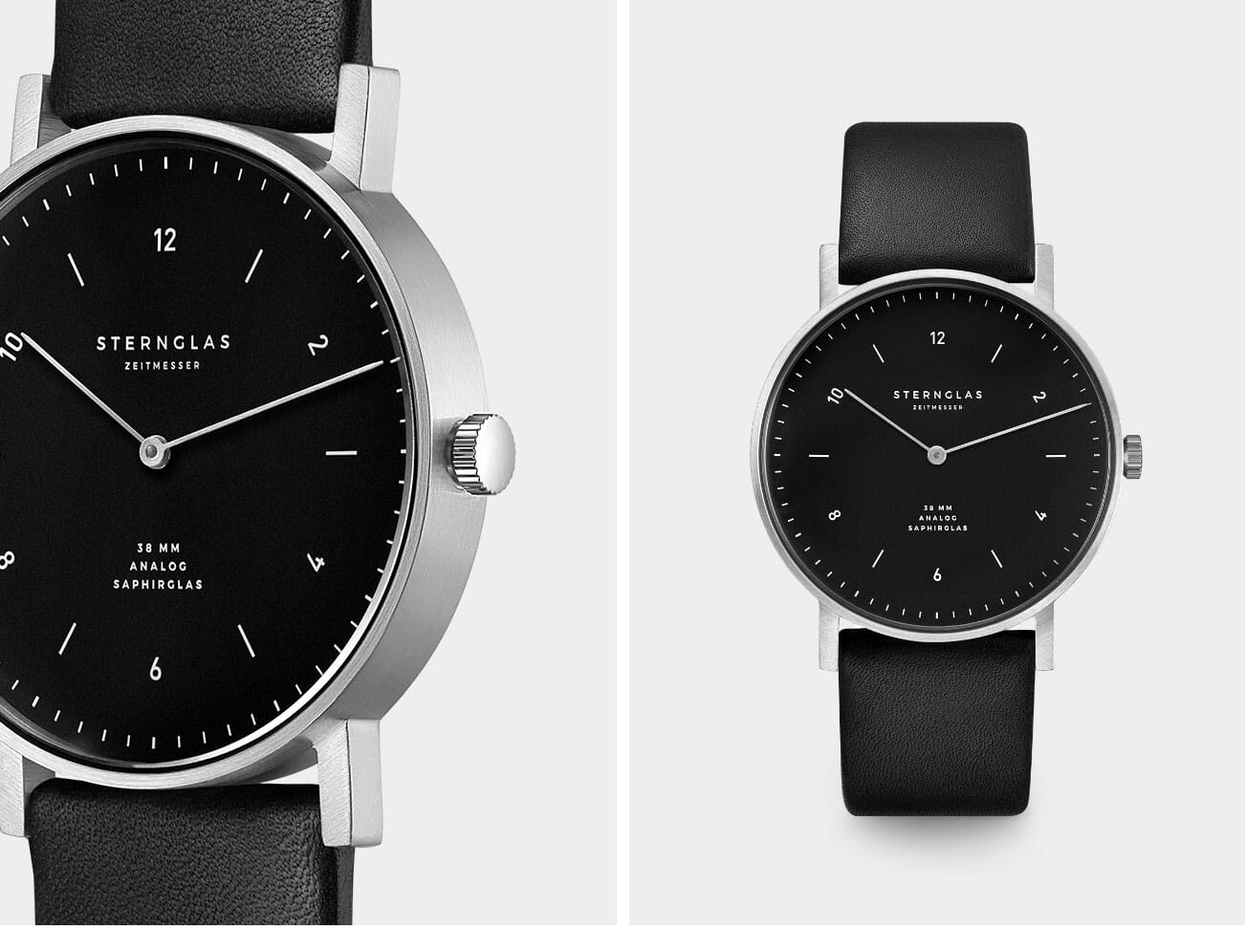 The Sternglas Story
Sternglas is based in Hamburg and uses the 20th century Bauhaus movement as its inspiration to create high-quality, minimalist watches. The brand has become well-known for its signature NAOS watch as well as its more recent models, the Topograph and the Junis. All of the brand's watches carry the hallmark quality of Sternglas but they also have that little bit extra to them. For instance, all Sternglas watches can have their straps changed within in a few seconds and without any tools – so it can always be a watch with many different faces. Plus, all Sternglas automatic watches are built for 50 years of durability, so they'll age gracefully over time too. To find the right Sternglas watch for you, we've picked out a few new arrivals that tick every single box.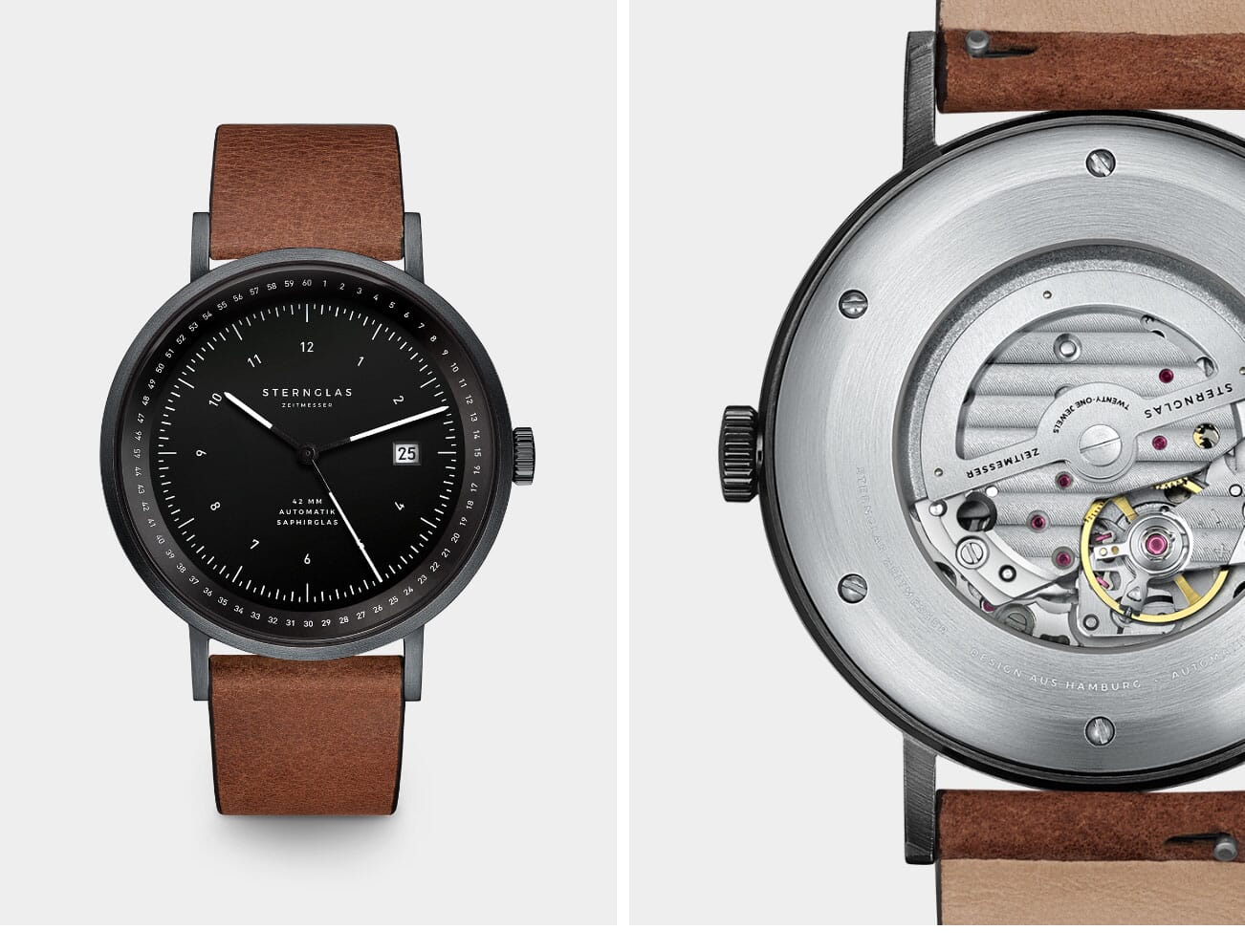 The Sternglas Topograph exudes a mature kind of self-confidence style that makes it a watch to invest in. It's not small, or introvert, but it is incredibly easy-to-wear. The sturdy case diameter of 42mm highlights that. As does its subtle masculine character that is achieved through a balance of visual-aesthetic quality and functional precision that comes with its 42mm size and its domed sapphire glass casing.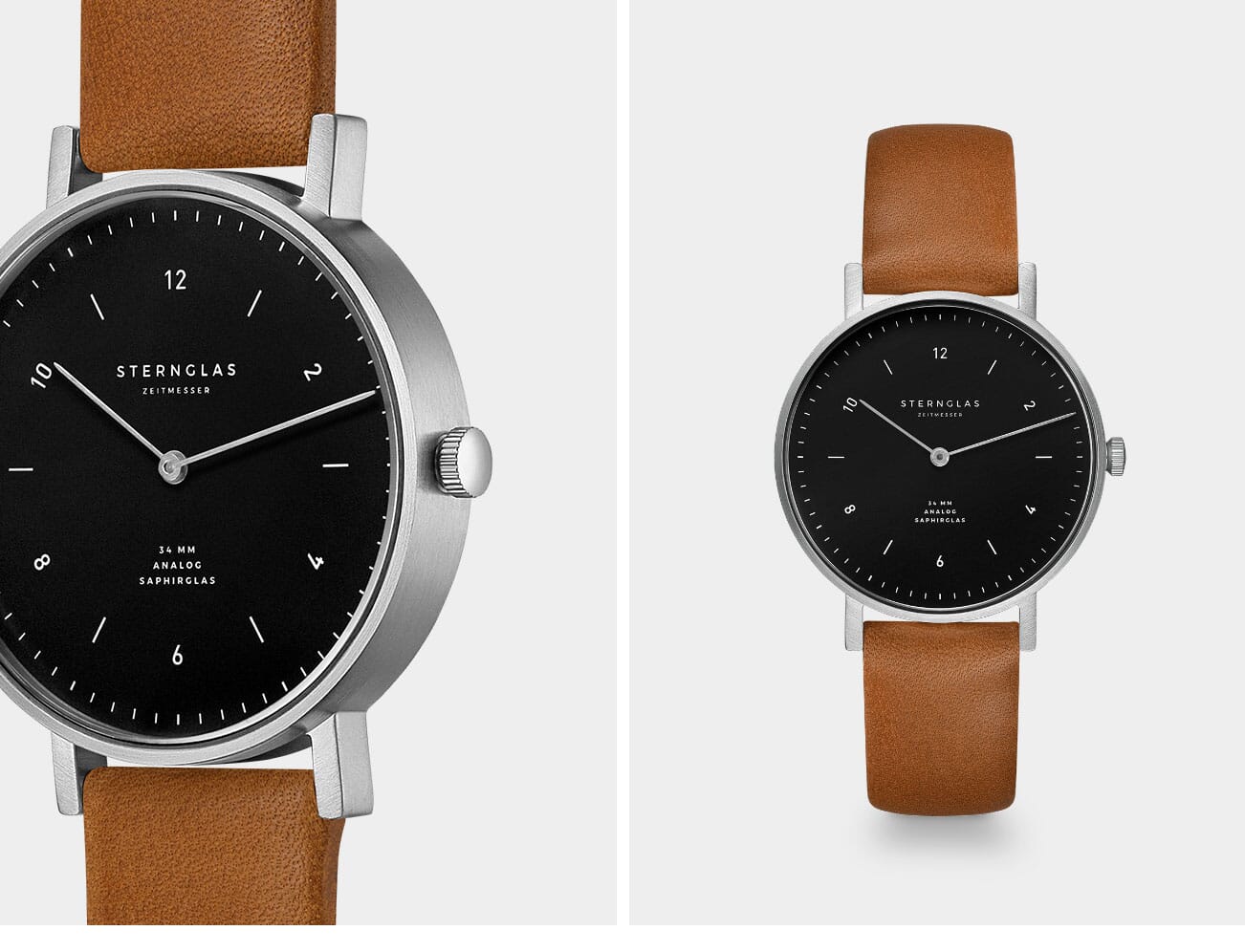 The smallest watch in the entire Sternglas collection, the diminutive Junis 34 is the counterpart of the Junis 38. It has all the same features but it arrives in a more slender and slim-line package. The machine work is exceptional and every line is incredibly sharp. That level of precision is transferred into the watch face too. The incredibly clean, minimalist and easy to read dial is simply finished with a Sternglas logo and Zeitmesser text in a smaller font under the 12 o'clock marker.
The Sternglas Naos Watch has a mix of clean, industrial elements and a certain Bauhaus charm, that creates a discreet, well-proportioned unisex watch. The case, with its 38mm diameter and 8mm height, is relatively slim and feels well-proportioned when on the wrist to offer a casual, slightly retro-inspired watch. A single thin and straight lug sits on the side of the case and they refine the drum-barrel case to add a bit of a sportier feel to the silhouette.