It's often said that if you have to think about things, for example if you have to deliberate the purchase of a new pair of sneakers, you don't need them. Your desire for the item does not outweigh the expenditure. It's a pragmatic approach but it's not necessarily the best way to live your life. Take men's jewellery, for example. Through history, over centuries, civilisations have worn headdresses, earrings, necklaces, medallions and amulets day-in-day-out. But in more recent years, men's jewellery has become something of a taboo. It has become something that takes a lot of deliberation to get involved in. It shouldn't be that way.
That's where Phil Marshall and Alex Simpson come in. As the founders of Alex Orso, Phil and Alex have helped turn the tide of men's jewellery by creating some of the most popular bracelets, necklaces and rings in the inherent male jewellery boom. Making jewellery easier to wear and more accessible than ever before.
To mark Alex Orso's new summer selection and to show you the best way to wear men's jewellery, we've pulled together this simple guide to men's jewellery focussing on the three key categories of men's jewellery most worth exploring.
Combining an industrial feel with a focus on clear, geometric shapes, the all-new collection of Alex Orso jewellery features a range of different items that are ready to stick the finishing touch on any outfit. The easiest way to step into the world of men's jewellery, however, is with a simple cuff bracelet.
The classic gold cuff and the signature brushed satin finish has become synonymous with Alex Orso and it has made its Gold 10mm Cuff particularly popular. That's because the high-shine finish of this classic cuff is a strong, statement colour that looks good against any colour palette.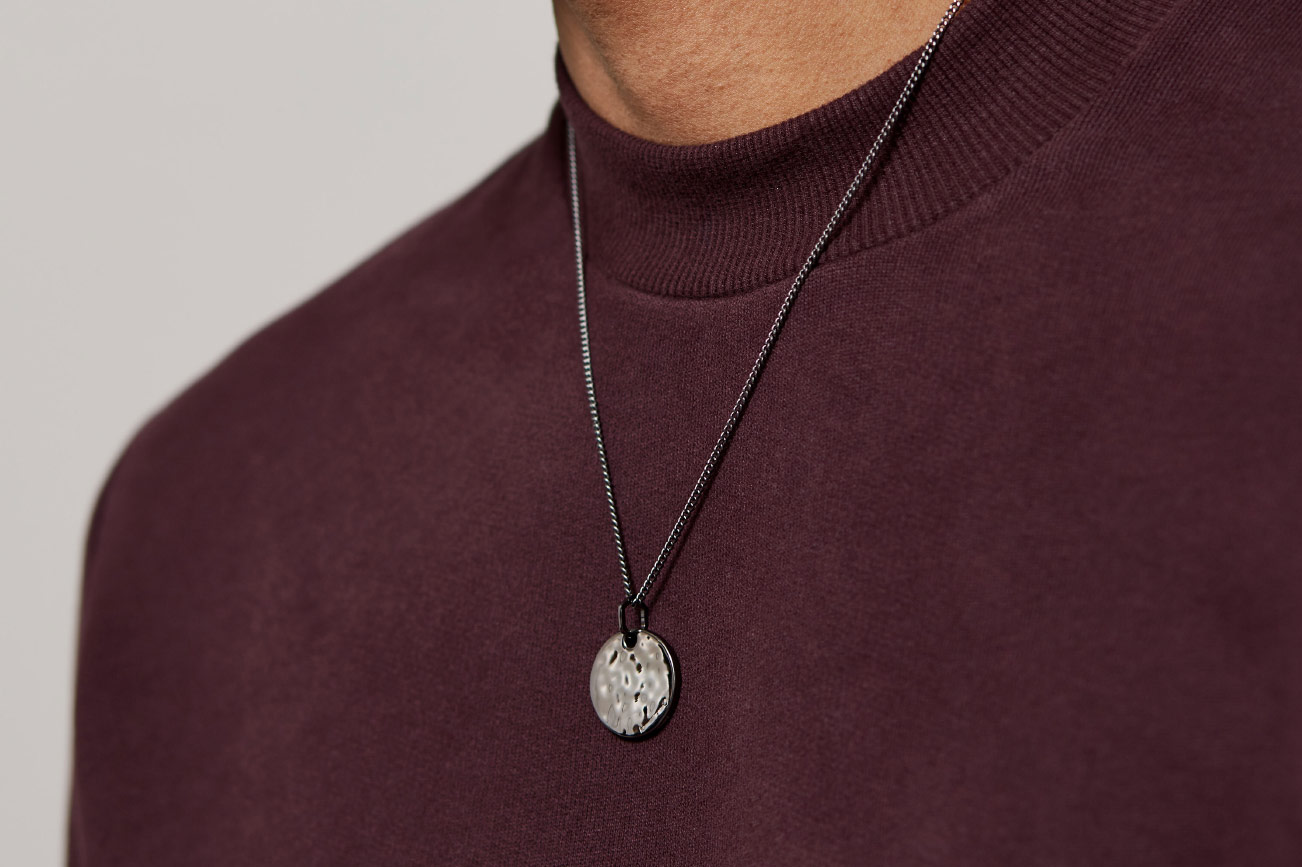 A guide to men's necklaces is the easiest one to explain, that's because necklaces are so easy to wear. Stick on an Alex Orso necklace over a bold print shirt or even against a classic plain t-shirt and the effects are easy to see. The subtle pop of colour and texture is appropriate in any occasion – morning or night, formal or casual. Whatever you decide, we reckon you're on to a winner, but here are three of our favourite Alex Orso necklaces.
Shark Tooth Necklace
The shark tooth necklace is often attributed to surfers, but this Alex Orso interpretation has been given a mature makeover. The natural stone has been hand-cut, shaped into a classic shark tooth style and finished with a brass-plated cap and chain. It's basically a high-quality hybrid of the holiday necklaces you wore as a child.
Nut Pendant
The longer length of Alex Orso's pendants ensure that they can be worn all year long, especially with jeans and a simple t-shirt. A necklace works best as a standalone solo piece – so keep the minimalist mantra of 'less is more' at the top of your mind simply match up the nut pendant with a colour-coordinating watch.
Disc Necklace
Cast in solid sterling silver and plated in rhodium, Alex Orso's simple disc necklace has a discreet two-tone finish. The front has a high polish finish while the back surface has a brushed satin finish. But, best of all, Alex Orso chains are sold to your preferred chain length. So, there's no excuses, really.
Alex Orso Rings
The Alex Orso collection, designed exclusively in London, is defined by minimalist shapes and masculine subtlety as the brand believes that detail, no matter how small, is what truly defines the man. Which basically means the brand's rings are so easy-to-wear that they'll soon become part of your everyday attire without you even noticing. Take the silver 7mm Ring, for example. The simplistic high-polish ring perfectly represents the understated nature of the brand and is versatile enough for all but the most formal occasions with its slim, sleek profile and premium brushed satin finish.
Alex Orso jewellery doesn't just stop at one ring, though. The brand's selection of men's jewellery is full of understated and elegant rings that range from polished to textured. So, if you're looking at your very first ring or adding another to your collection, here are three of the best men's rings from Alex Orso: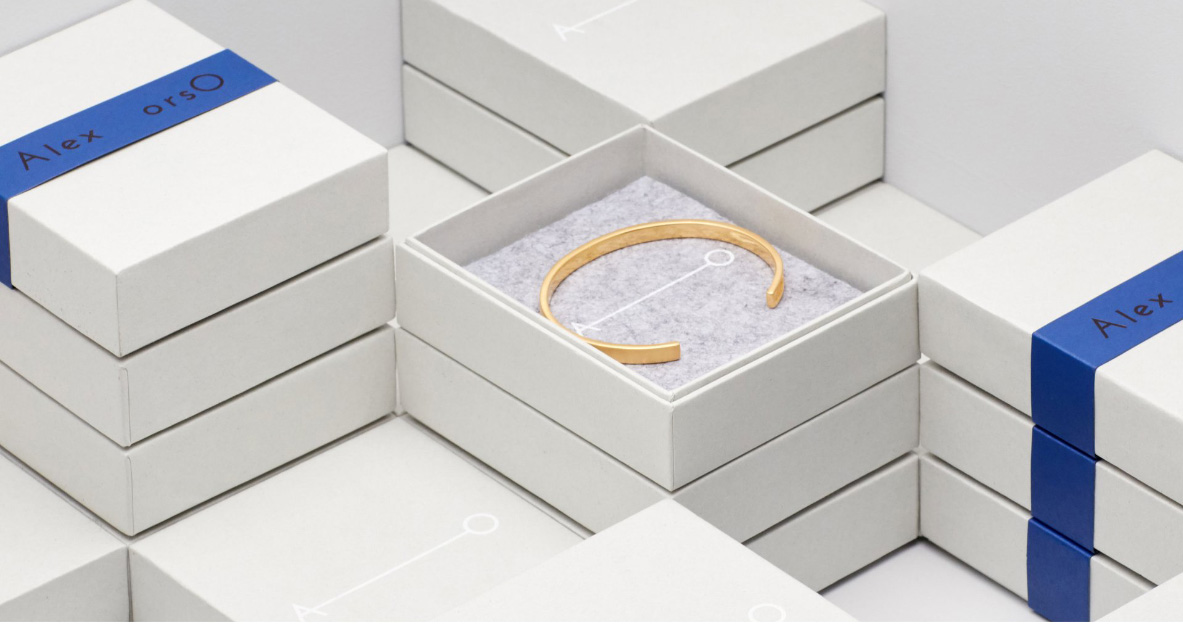 Check out the full details of this men's jewellery guide above and shop and explore the entire Alex Orso jewellery collection at OPUMO.