Lithuanian artist Tadao Cern – who has previously featured on the OPUMO Magazine for his magical 'Black Balloons'– has returned with a new series of delicate, experimental paintings that are unique because they have nothing do to with paint at all.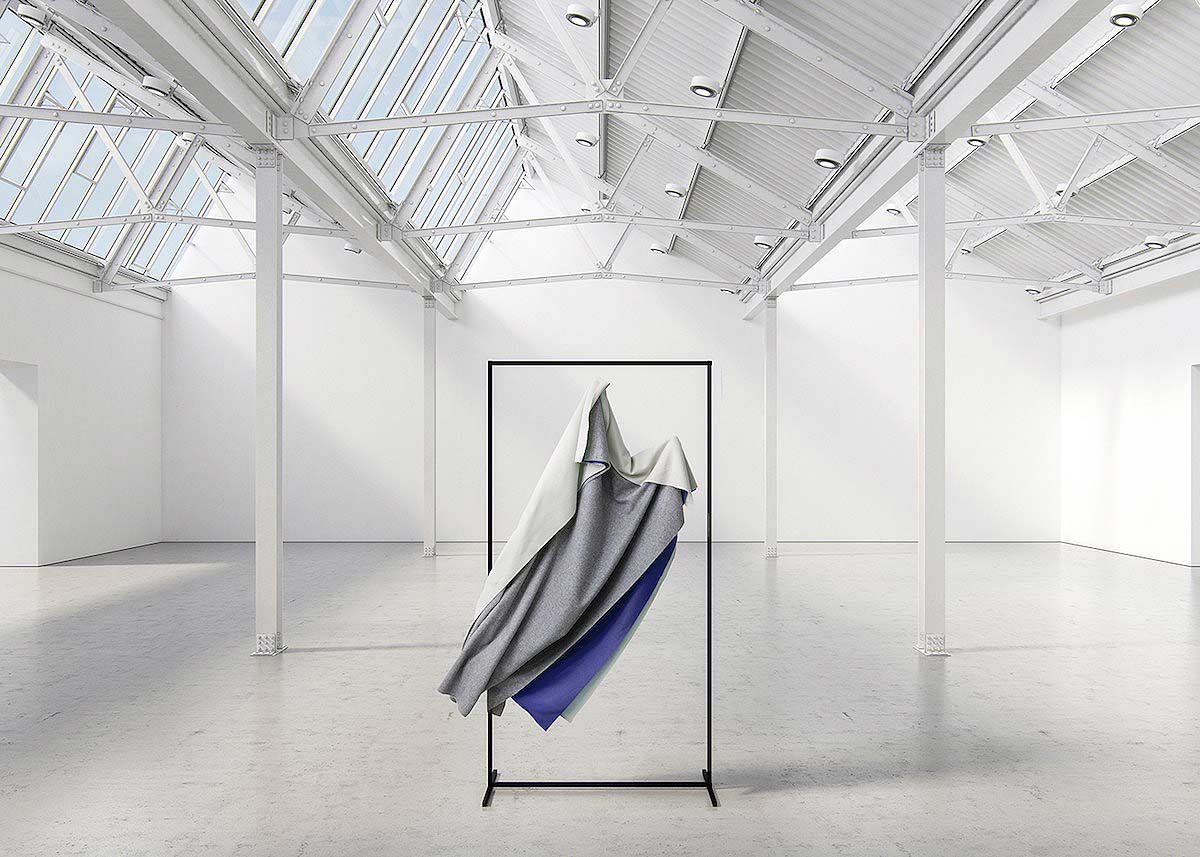 Inspired by various fabric combinations, 'Hanging Paintings' consists of fabrics that are arranged, draped and wrapped around a simple metal rack, which serves as a canvas.
Cern states that the project came to him as a vision, inspired most probably a memory of a clothing combination or a childhood memory of his mother's coat hanging in a closet. He also aimed to examine the resulting human love for dressing up and to define this fascination in an unconventional art form.
"Every single piece that I did for this series felt like a revelation to me and I keep doing them over and over again," says Cern. "What I love about them the most is they are absolutely good-for-nothing objects and nobody ever wore them and nobody ever will."
Images courtesy of Tadao Cern.