This new project by HASA Architects seamlessly blends the old with the new. The space is situated in London's luxurious Mayfair, and it fits right in. The proposition put forward by HASA suggests that there's no need to form partitions between spaces. This applies not only to the distinction between separate rooms but also in terms of era.
The full and thorough Grade II listed renovation has involved an incredible amount of work including a series of new interventions in the form of free-standing joinery, panelling, sliding and folding panels and the replacement of the existing modern mezzanine floor with a new CLT structure that is supported by a 12m steel wall. 
Ornamental mouldings are to be left but covered in new materials, but not unnoticeably. By making it clear that new elements are new elements and not a continuation of old elements, HASA concentrate on making new and old live side by side. Rather than blending the two, HASA introduce an element of surprise.
This said, a strict palette of materials ensures that there is a sense of homogeneity throughout the space, despite the distinctive old and new elements. In such an open and naturally-lit property, the joint usage of old and new can work really well, because it has space to breathe and to be understood. HASA Have succeeded in creatively reinventing this beautiful space without losing its integrity.
Stay up to date with all of HASA Architects incredible work by following them on Instagram, @Hasa_Architects.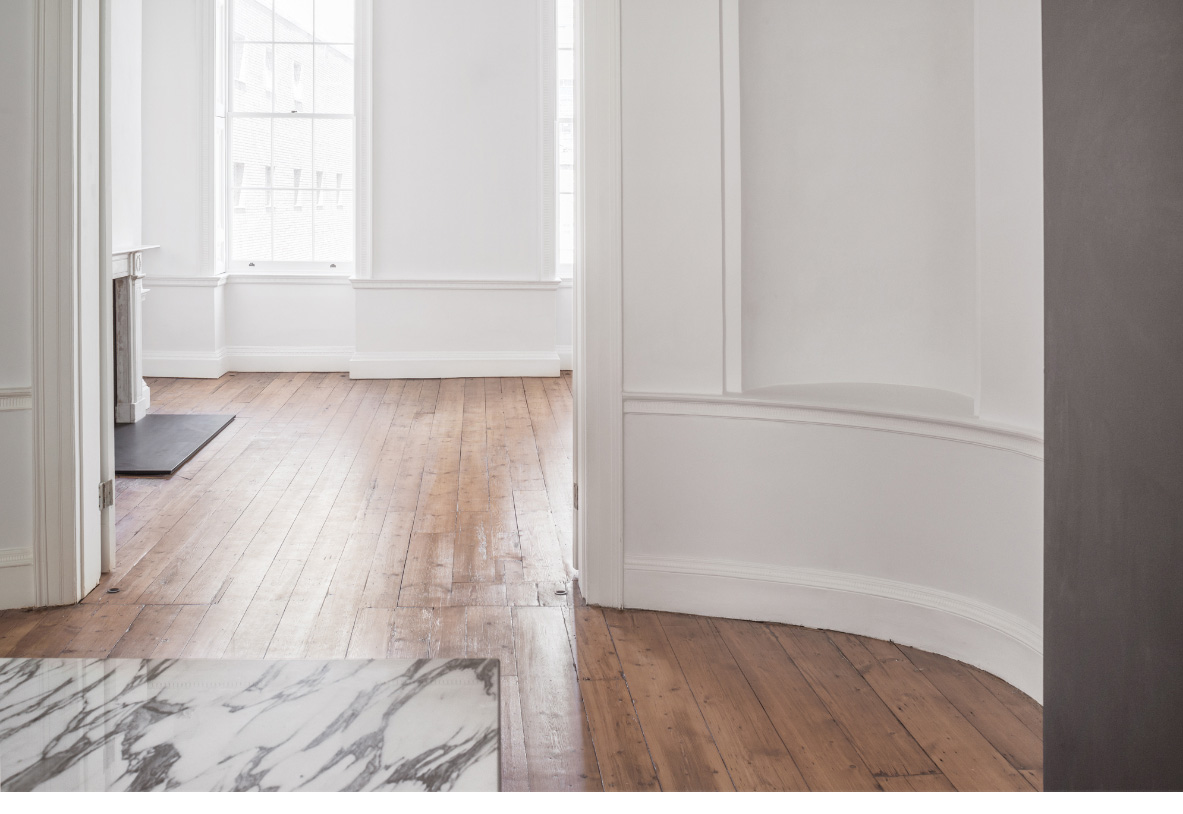 If you're in the mood for more of the world's finest architecture, then check out Villa Waalre; a pared-back concrete home in the heart of a Dutch forest.