In a Dutch landscape of wooded sand dunes, a pared-back concrete residence is an uncompromising presence. Villa Waalre, as this remarkable home is known, is in fact designed to draw on and be part of this historic woodland.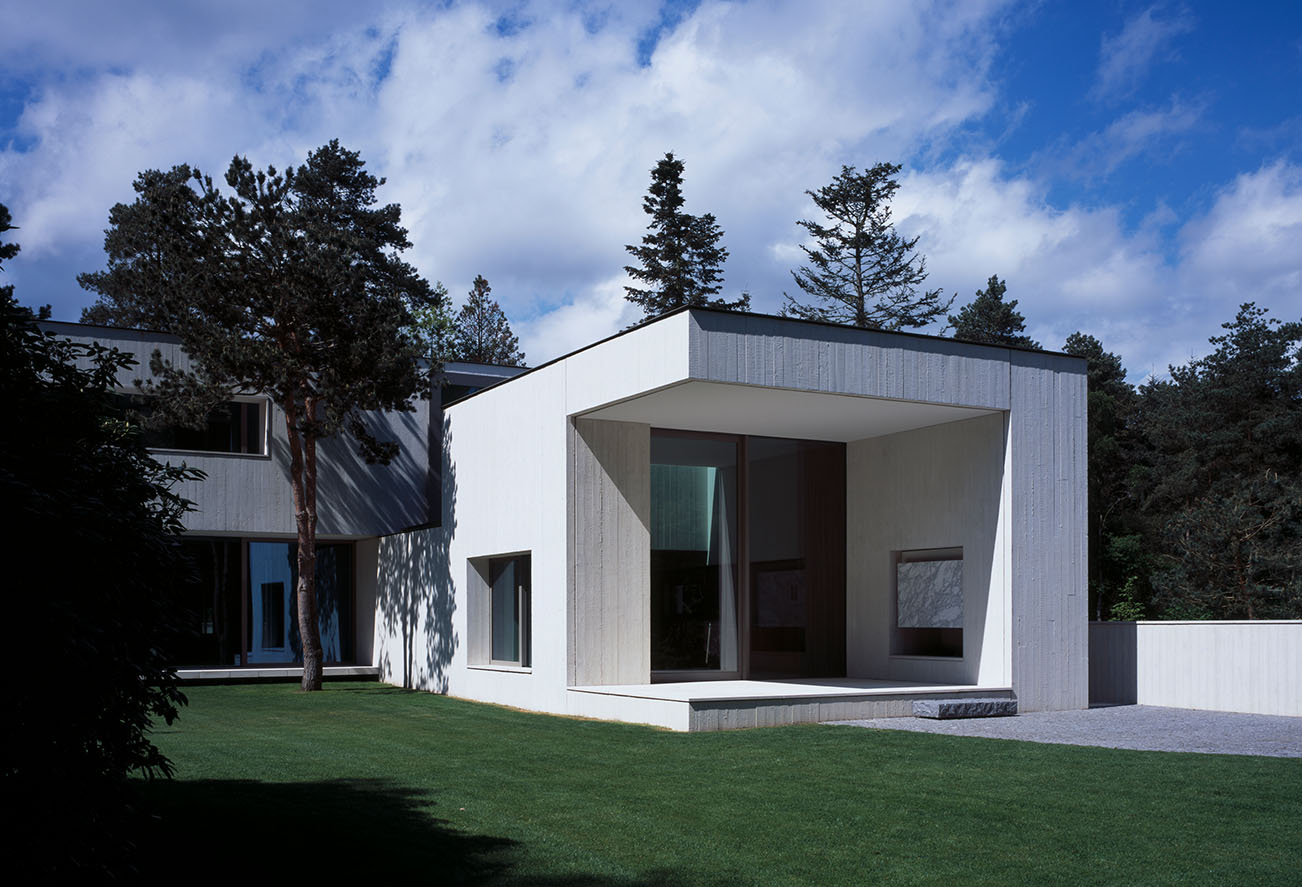 Situated just outside Eindhoven, today's Villa Waalre is on the site of a distinguished identically named predecessor, conceived by designers from the Philips group, who were also responsible for modernist lighting at the World Fairs of the 1920s. The new house had a lot to live up to.
We'd say London-based architects Russell Jones have triumphantly succeeded. Exterior and interior walls are in white reinforced concrete, left with the imprint of the rough sawn fir boards that formed them, deliberately to reflect the surrounding fir forest. Fir similarly is used for interior and exterior joinery.
This expression of material honesty is continued with the use of Jura Stone for indoor flooring and Statuario Marble for the bathroom.
A tunnel under the house provides not only for parking but for an underground lap pool, lit by shafts of light from above to create what the architects call a "grotto effect".
Photography: Hélène Binet and Rory Gardiner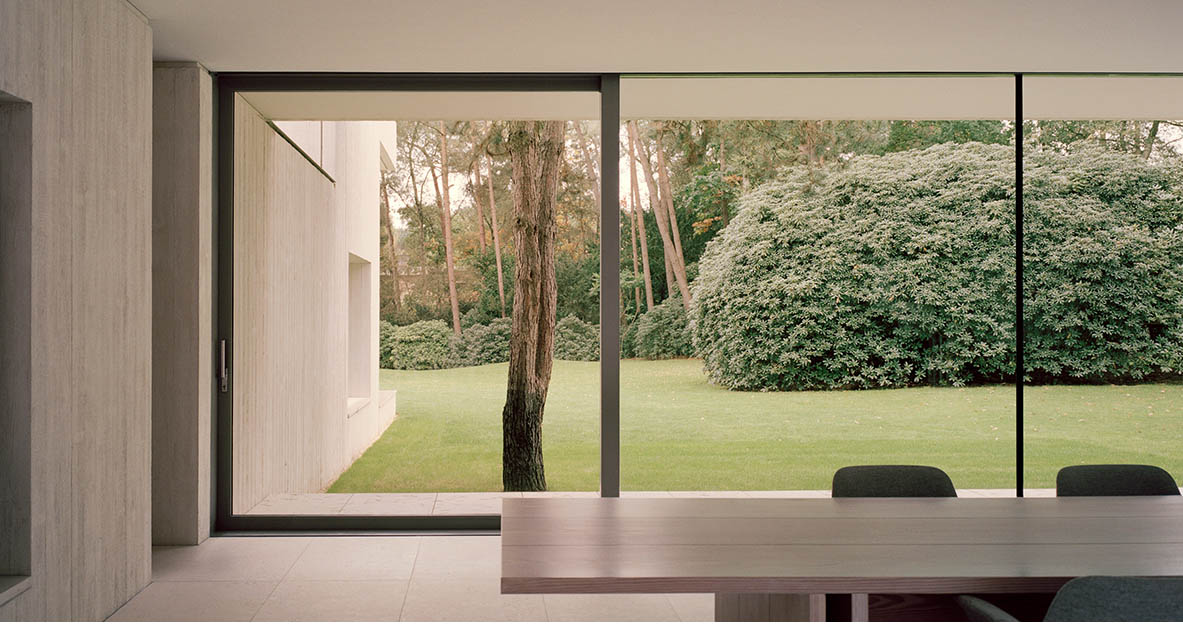 Want more of the world's finest architecture? Take a retreat into the woods with the Mount Macedon House.