A nondescript suburban bungalow has been transformed into a highly contemporary family home by Hartree + Associates of Fremantle, Australia. Goldtree House is designed to embrace the lives of teenage twins, while providing private space for their parents.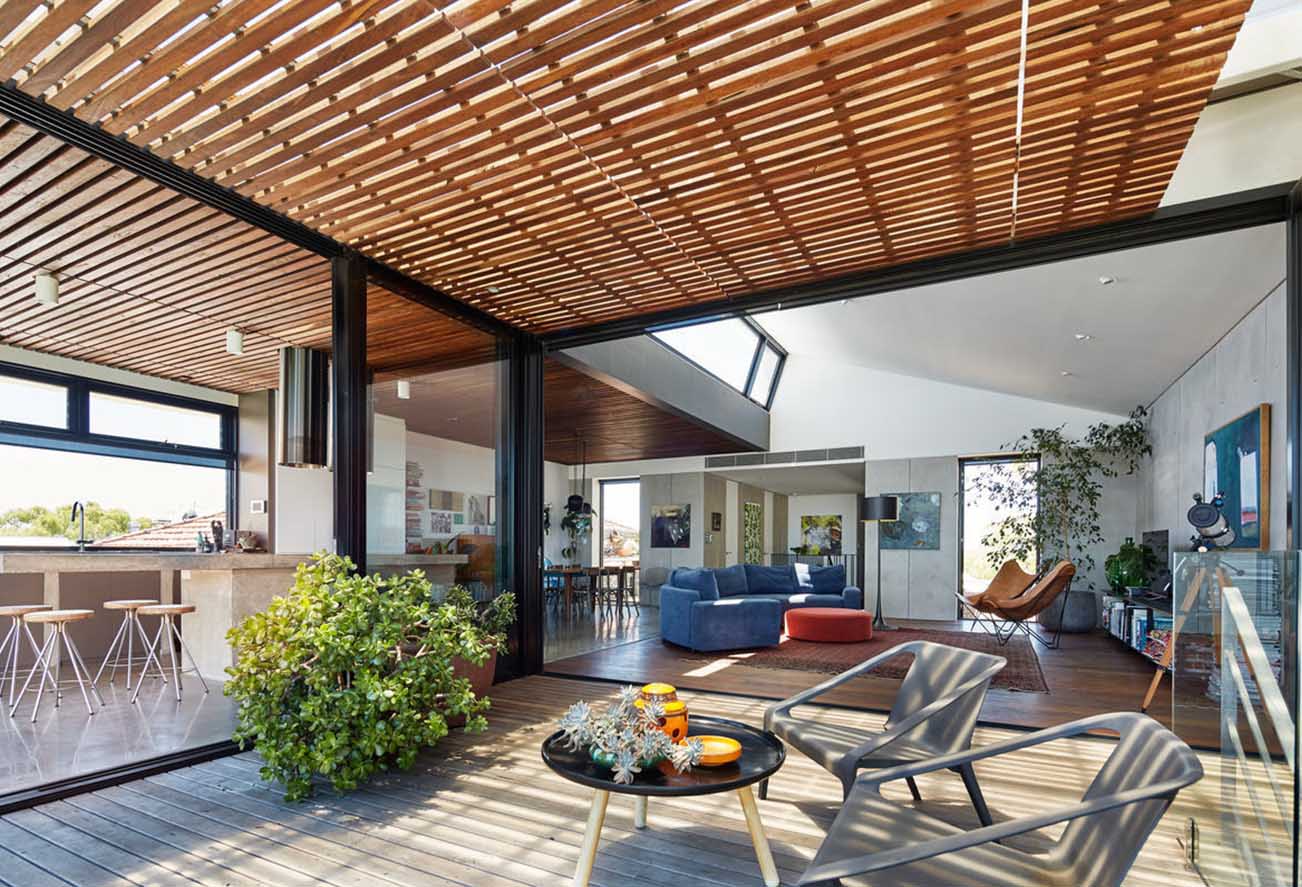 The family's teenage children had an unusually large role in this project. "Our children participated weekly with the construction of their home," says the client. The result is a welcoming open plan ground floor living area, with floor to ceiling sliding windows opening out onto a garden and circular pool.
To make way for an entirely new first floor, the bungalow's roof was taken off. The ground floor retains the floor plan of the original bungalow, in keeping with the project's goal of sustainability.
Floor to ceiling windows slide from the upper living area onto a large open patio, shaded when required by a slatted wood blind. Polished concrete forms floor and surfacing in the kitchen. A master bedroom suite completes the new level, forming the parents' private "apartment".
Putting the needs of the teenage twins first turned out to be a prime example of form following function. Design for living, indeed.
Photography by Robert Frith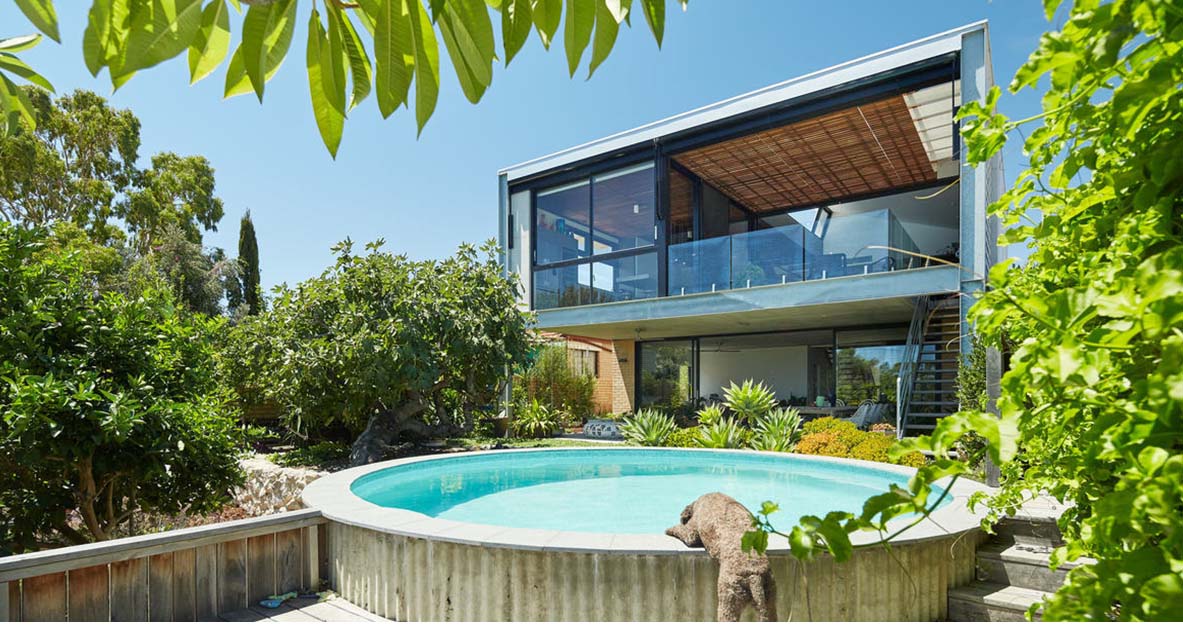 Want more of the world's finest architecture? Check out the secret getaway of The Little House.