A modernism-influenced residence in Malta borrows ideas from the Renaissance to create an interplay between shadows and light. Virtuoso architecture combines with cosseting luxury to create a remarkable family home.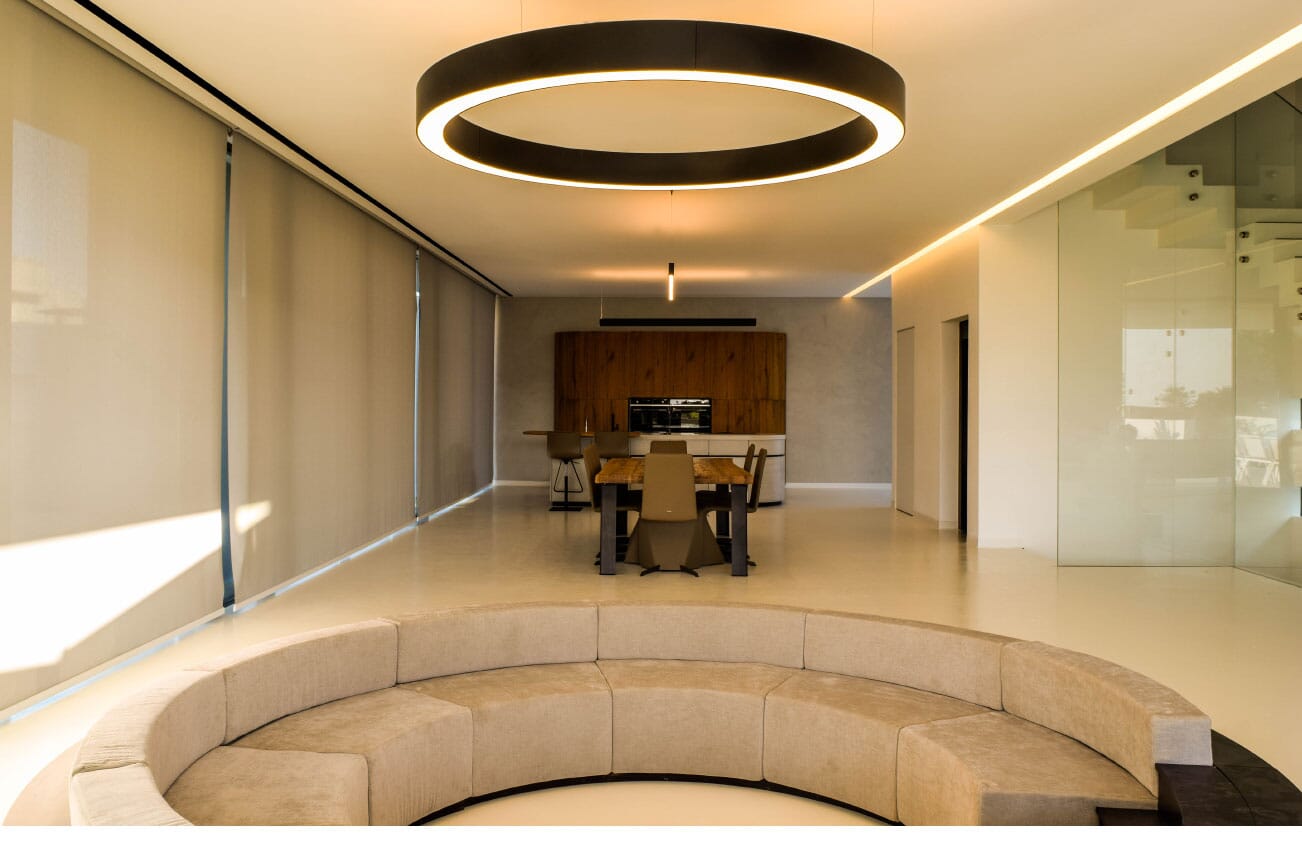 Designers 3DM Architecture say they aimed at "creating interesting spaces using light and shadow" which are "reminiscent of the Renaissance period and the 'Chiaroscuro' technique". White walls, dark woods and greenery predominate over basement, ground and first floor levels, with courtyards filtering natural light throughout the house.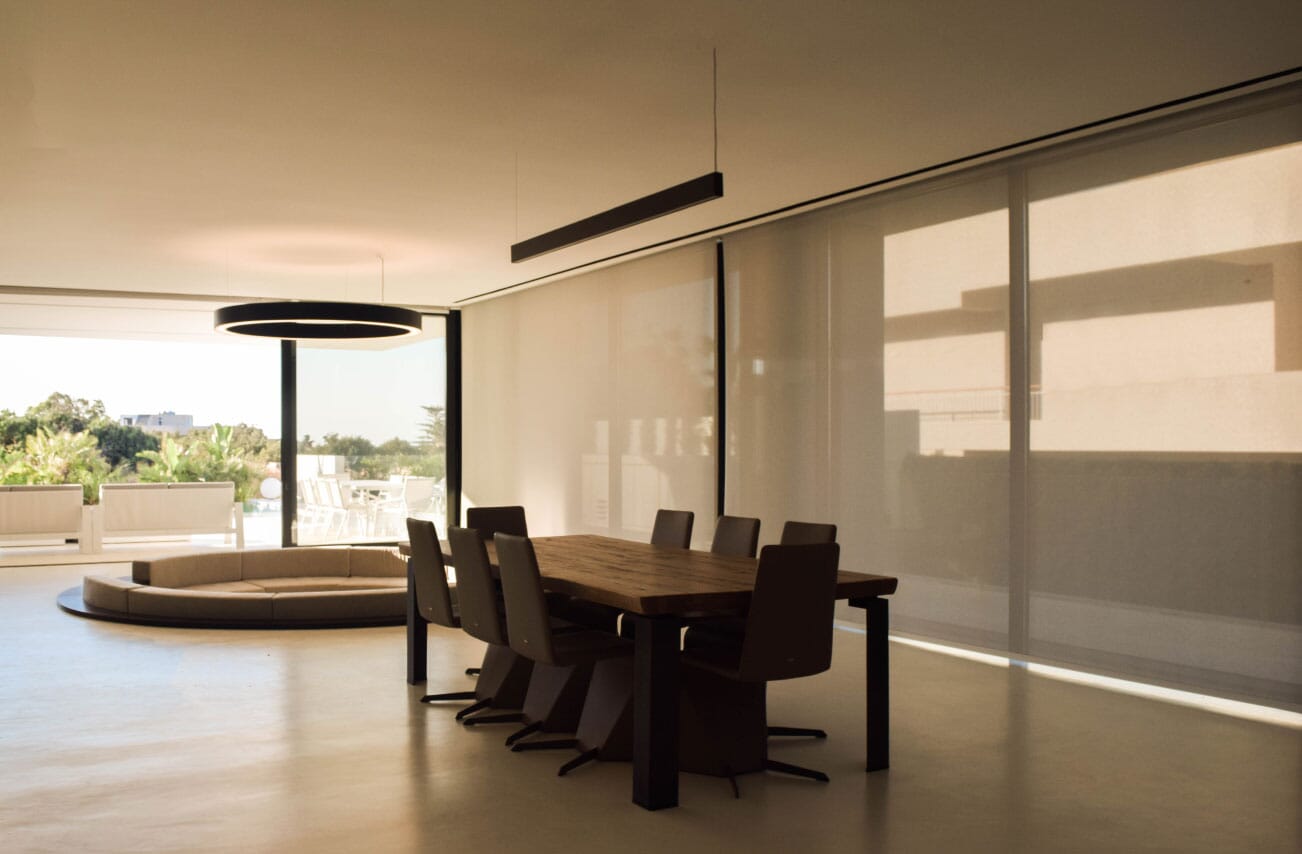 A semi-circular sunken conversation pit, set into the polished concrete of the open plan living area, suggests a 1970s influence. A minimalist, yet fully equipped, kitchen discreetly occupies the far end of the room. Full-length electrically powered blinds cover floor to ceiling windows at night to transform the daytime embrace of the swimming pool outside into an intimate family space.

A further pool is in the basement, benefitting from ingenious light wells. Suspended glass-panelled stairs give the appearance of floating up to upper levels. Despite the setting in a crowded seaside suburb, there are luminous white vistas at every turn. Upstairs bedrooms open onto a shaded terrace.
Detailed and subtle, the Madliena House is both serene and functional.
Photography by Miguel Petrovic