Scandinavian design can easily be described as 'minimal', 'light', 'simplistic' or 'subtle'. But its real genius lies in its complexity. Although everyone can identify that a certain item is from Scandinavia based on style alone, it is hard to replicate. Which is, of course, the reason why Scandinavian design is so enduring, elegant and popular.
Just look at some of the most popular menswear brands of the moment – Norse Projects, Soulland, CQP and CMMN SWDN – they're all underpinned by the same effortless style and functional-simplicity that has become synonymous with the region. Even looking into the home – and without even mentioning 'Hygge' – Scandinavian design continues to create interiors that should look bare and bereft, but somehow, they don't. They make it all work. That after all, is what Scandinavian design is all about – it all just works simply.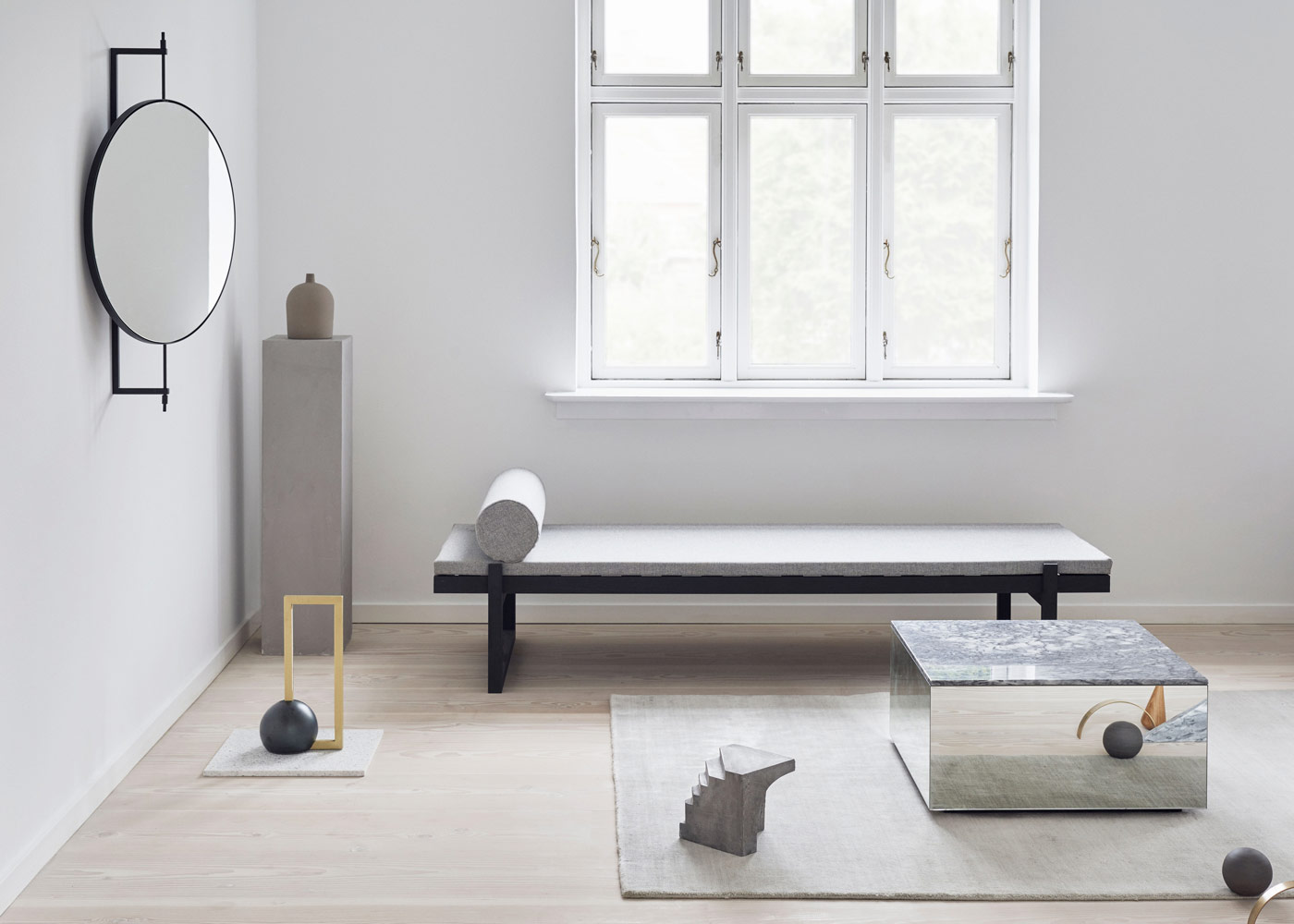 Perhaps it's because of the minimalist mood in style over the past few years, but it's a way of life that looks rather good to us, especially as we skim through the latest arrivals in our 'Lifestyle' category. If you're feeling the same way – then scroll down to discover the latest Scandinavian homeware brand to launch at OPUMO, Kristina Dam, and to find out how to bring a bit of quintessential Scandinavian style into your home this winter.
Nordic countries have always taken a democratic approach to design – or 'the simple marriage of beautiful organic forms and everyday functionality,' as it was once described by Mr Peter Fiell in his book, Scandinavian Design. And Kristina Dam is no exception. Passionate about natural materials and merging the worlds of art, interior design, architecture and art, Copenhagen-based Kristina Dam Studio creates minimalist, refined and sculptural products for the modern home. The studio's all-new AW17 collection includes a wide range of designs – from the mirrors, lamps and prints – that provides a complete solution to enhance a room's décor easily and efficiently.
Having studied Architecture Graphic Design from the Royal Danish Design School, it is clear that the architectural way of thinking and playing with perspectives, angles and dimensions continues to inspire Kristina's work. The studio only works with honest and carefully-selected materials such as brass, marble, oak, stone and steel – in order to define a new kind of 'sculptural minimalism'. Every piece has thoroughly designed details and the ability to add a special kind of attitude, sculptural and graphic touches to any interior. Just look at the simple geometric shapes and refined, monochrome colour palettes that come to define Kristina's prints. Including, one of our favourite pieces – the FJ House – that incorporates a range of simple shading, lines and colours into an enchanting composition. Best of all, Kristina Dam's exquisite range of patterns and prints are limited to a small release and are all signed, making them true collector's items.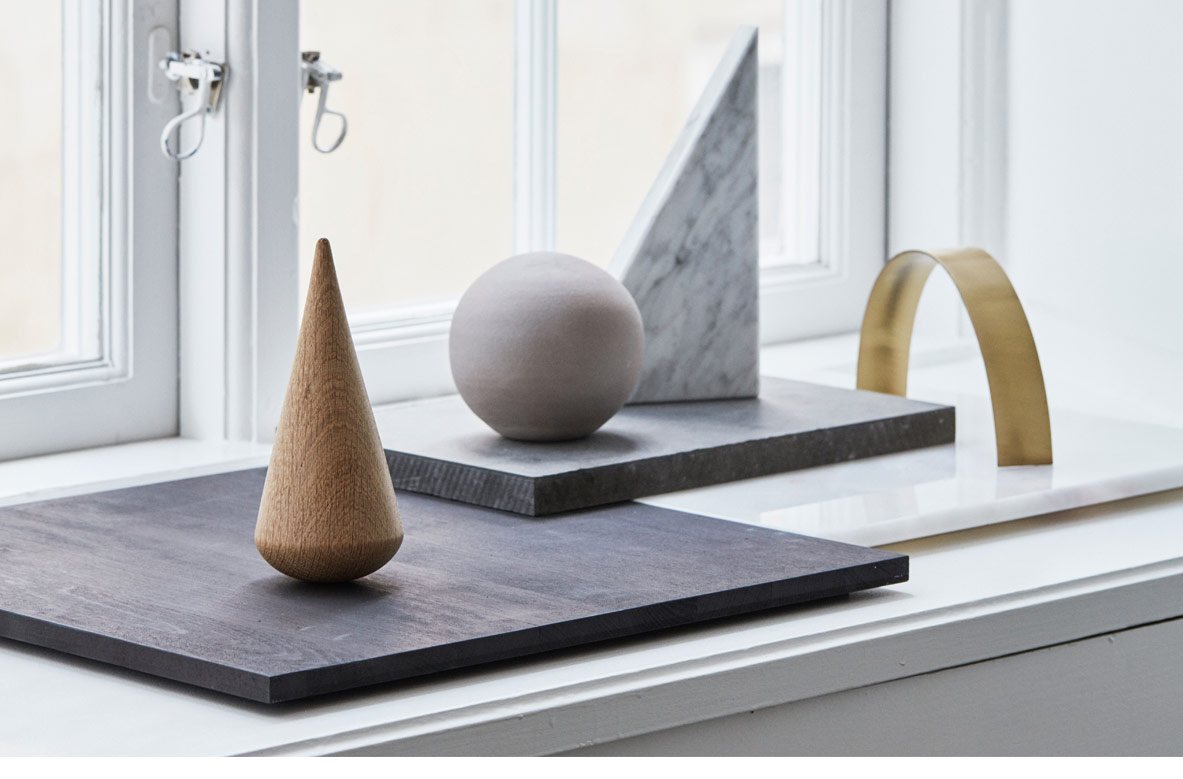 Shop the latest Kristina Dam collection at OPUMO.