Chances are you've been a bit distracted recently. You might even be reading this at work, which pretty much illustrates our point, or reading this on the way back from work in the hope of a bit of summertime inspiration. Either way, you have nothing to worry about. It's just come to that time of year where thoughts shift away from the everyday onto the prospect of summer holidays.
One of the best things about a summer holiday revolves around picking your destination, choosing a place that includes sitting by the pool – or on the beach - and practically doing nothing. The one thing that you do need to think about, though, is packing. But that needn't be complicated. All you really need, when it comes down to it, is a good pair of swim shorts, a towel, naturally, two or three polo shirts or tees. To provide you with a little guidance, we sat down with Frescobol Carioca to see what items are on their beach-holiday wish list.
The Entertainment: Frescobol Trancoso Beach Bats
We have been massive advocators of these Frescobol Trancoso Beach Bats for a while now; for one giving them their own feature explaining how to play the game and two, for dubbing them as 'the only item you need to pack for the beach this summer' last year. It's an opinion that Frescobol, albeit much more modestly, share. "Frescobol was invented on the famous Copacabana beach, and you'll see players up and down the bay showing off as they take part in dramatic rallies. Our rallies are handmade in Rio from native wood species, and are as beautiful as they are entertaining.
"Unlike other generic bat-and-ball games, frescobol players are partners rather than opponents who, with a non-competitive spirit, work together to keep the ball in the air for as long as possible. With two or more players facing each other, the aim of this elegant and carefree game is to maintain a rally. It can also be played in any open area, although if one is in Rio, it is best enjoyed on Frescobol's favourite beaches; whether that's Copacabana or Ipanema beach."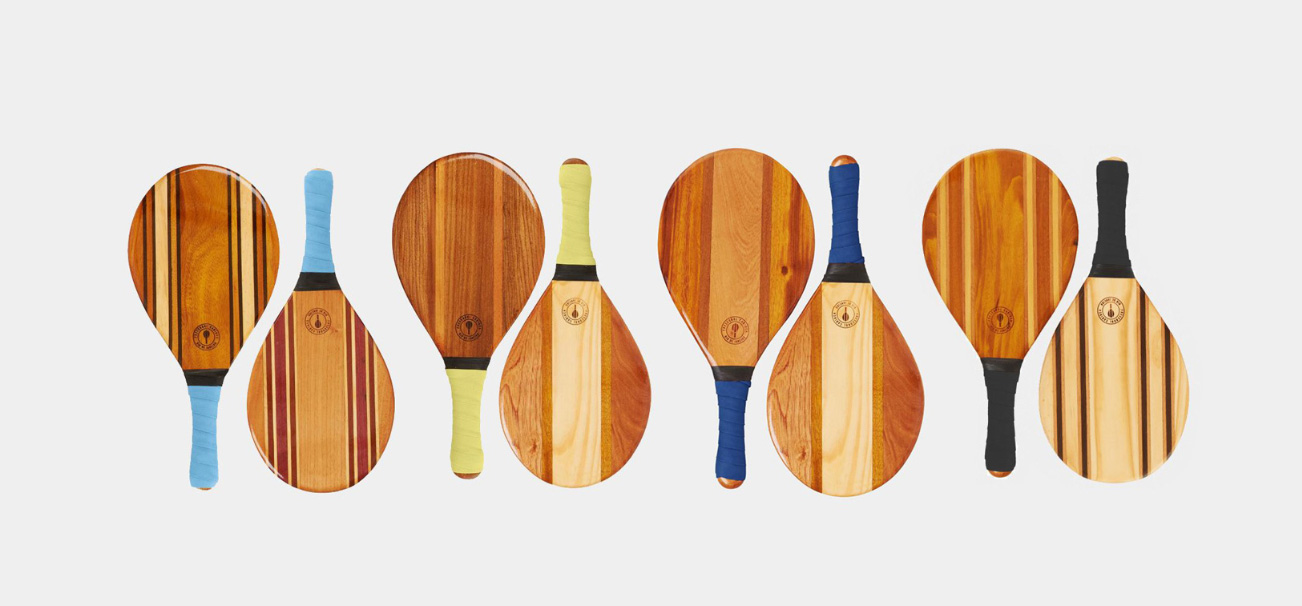 The Swim Shorts: Frescobol Carioca Swim Shorts
After being inspired by the curves of the Brazilian landscape, mosaic patterning and artwork of architect Roberto Burle Marx, Frescobol Carioca began to take shape in 2009 and carve out a visual identity as a legitimate Brazilian influence on the menswear scene. Through the use of bold colours, tailored cuts and premium fabrics, Frescobol Carioca's range of swim shorts have become some of the most comfortable and easy-to-wear out there. So it's no surprise that the team at Frescobol Carioca will be reaching for one of their own signature styles when it comes to the beach.
"When you can only wear one item, it needs to be spot-on, " Frescobol Carioca explain. "Naturally, we think Frescobol Carioca's swim trunks tick all the boxes. Our tailored style is sophisticated with small-scale prints and an expertly fitted cut, in a quick-dry fabric that means you can jump from beach to bar in record time, just add a T-shirt. For the more active beach-goer, our sport style features an elasticated waistband for easy movement and more exuberant large-scale graphics. Plus, you can even have a choice of leg lengths for the most flattering silhouette."
The Often Forgotten Item: Frescobol Beach Towel
Look, this is a co-ordinating towel that won't take up too much room in your suitcase, thus leaving plenty of space for more shirts, sneakers and duty-free. There's more to the Frescobol Beach Towel than just looking good, though. "Possibly the biggest faux-pas you could make at a Brazilian beach or pool is to unroll a thick towel. They take up space, they need ages to dry, and sand will cling to the towelling. Brazilians are all about the light linen towel. Made from fine Italian linen, and available in a rainbow of striped and solid shades, these towels fold up to take up virtually no space, easily accommodate two when rolled out, and dry in no time at all. The light fabric also makes them a lot more versatile."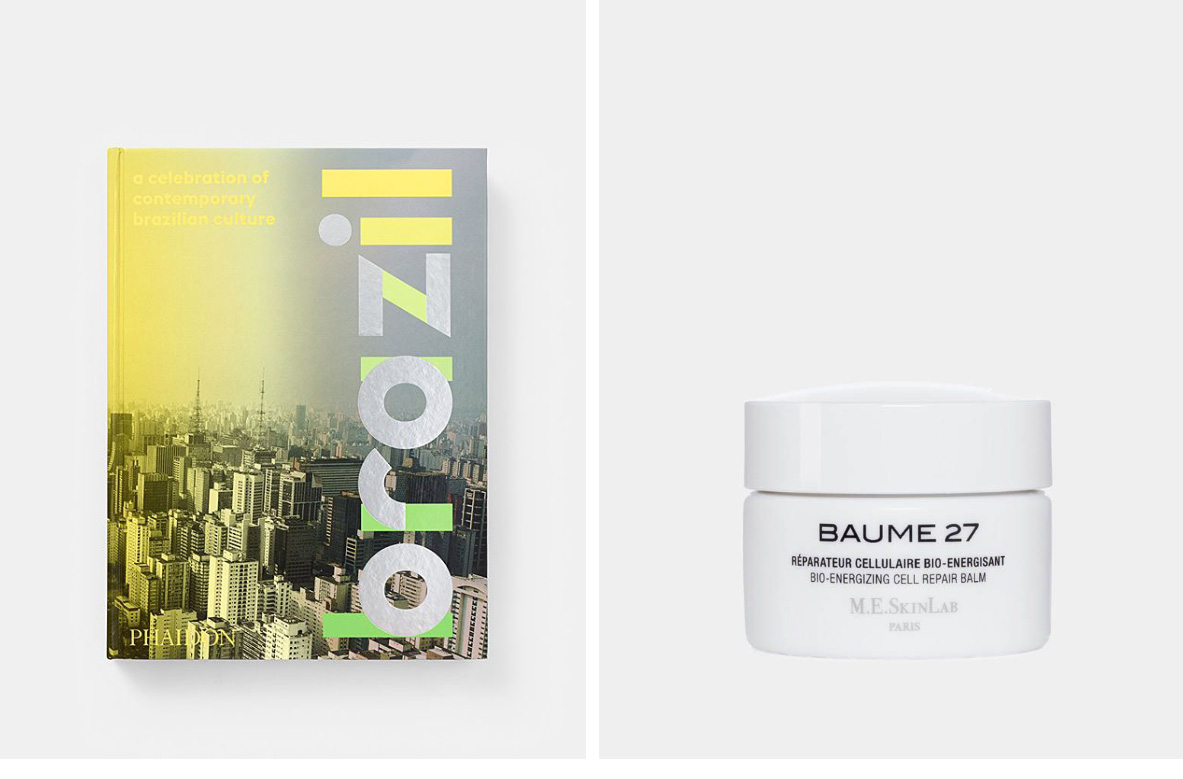 The Reading Material: Brygg Magazine & Phaidon's Brazil
With endless recommendations and enticing bestseller lists, choosing what we want to read – or what books we want to sit proudly on our sun lounger – is a hard task. But thankfully Frescobol have a few words and recommendations to sort you out. "You can't just swim, and play Frescobol all day. Most of the day, sure, but you'll need some moments just to chill out. Take along a light read such as the Uber-cool Norwegian Brygg Magazine or Phaidon's Brazil as both offer an interesting subject matter and will look just as impressive to passers-by as on your Instagram feed."
The Essentials: After-sun soother, Baume 27
You only just about remember to pack sun cream, so giving you something else to think about is perhaps counter-productive, but Frescobol know a lot more than us so we'll just leave it with them to explain this one. "Even if you've been applying SPF religiously (or not) all day, all that salt water and sun exposure can be really drying on the skin – especially if you've just discovered that those beach vendors will also bring cocktails right to your towel. Limit the ravages of your excesses with this repair balm from Cosmetics 27. It stimulates collagen production, and helps your skin fight those pesky free radicals with its antioxidant properties. It'll also soothe any redness you might have cultivated during the day, too"
Shop and explore the latest Frescobol Carioca collection of swim shorts, beach bats and towels at OPUMO.