There seems to be a commonly held misconception in the world of menswear that premium clothing and accessories should cost a fortune. Not so, as Enrico Casati and Jacopo Sebastio are proving. The pair of friends founded their Milan-based footwear brand Velasca in 2013, after a search for well-made shoes at reasonable prices proved fruitless. They found that the men's footwear market was saturated with shoes that were either designer but extortionately priced, or cheap and poorly made. Their logic was that, by cutting out cost-increasing middlemen such as showrooms and distributors and taking a direct-to-consumer approach, they could offer style conscious men like themselves high quality Italian-made leather shoes at a fraction of the price one would expect to pay, making the shoe shopping process as simple and cost-effective as possible.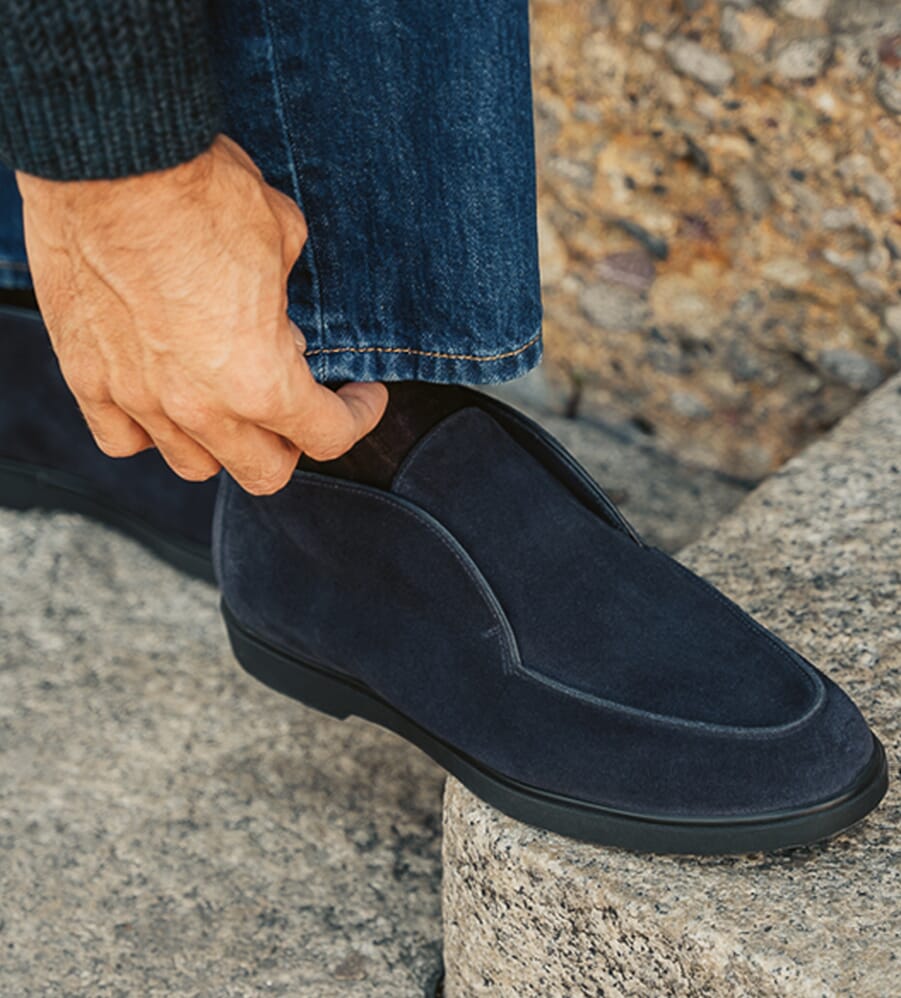 It was important for Enrico and Jacopo, when establishing the brand, that it would be built upon a rich 'Made in Italy' heritage. From timeless Chelsea boots to sleek leather sneakers; elegant penny loafers to Goodyear welted Oxford shoes, all of Velasca's shoes are made following the centuries-old tradition of Italian craftsmanship. Artisans in the shoemaking district of Montegranaro handcraft the shoes using the finest French calf leather for the uppers, along with leather soles for the classic styles or innovative Vibram rubber soles for more casual shoes.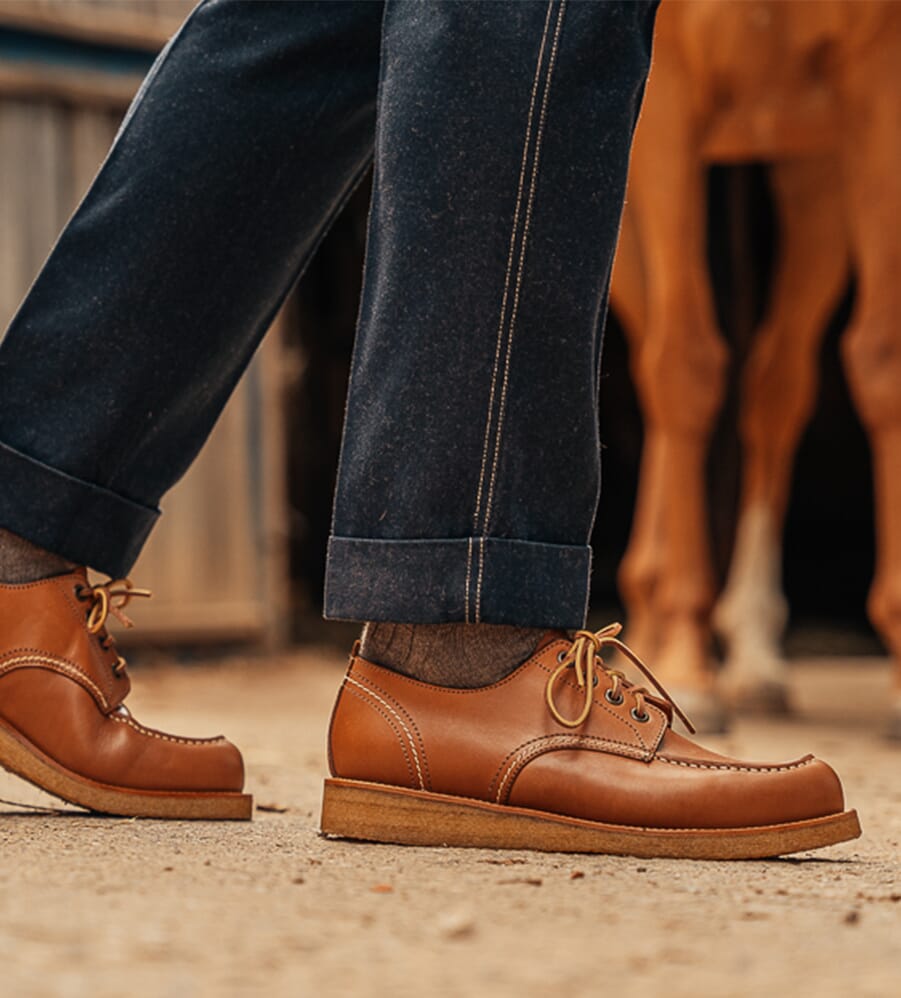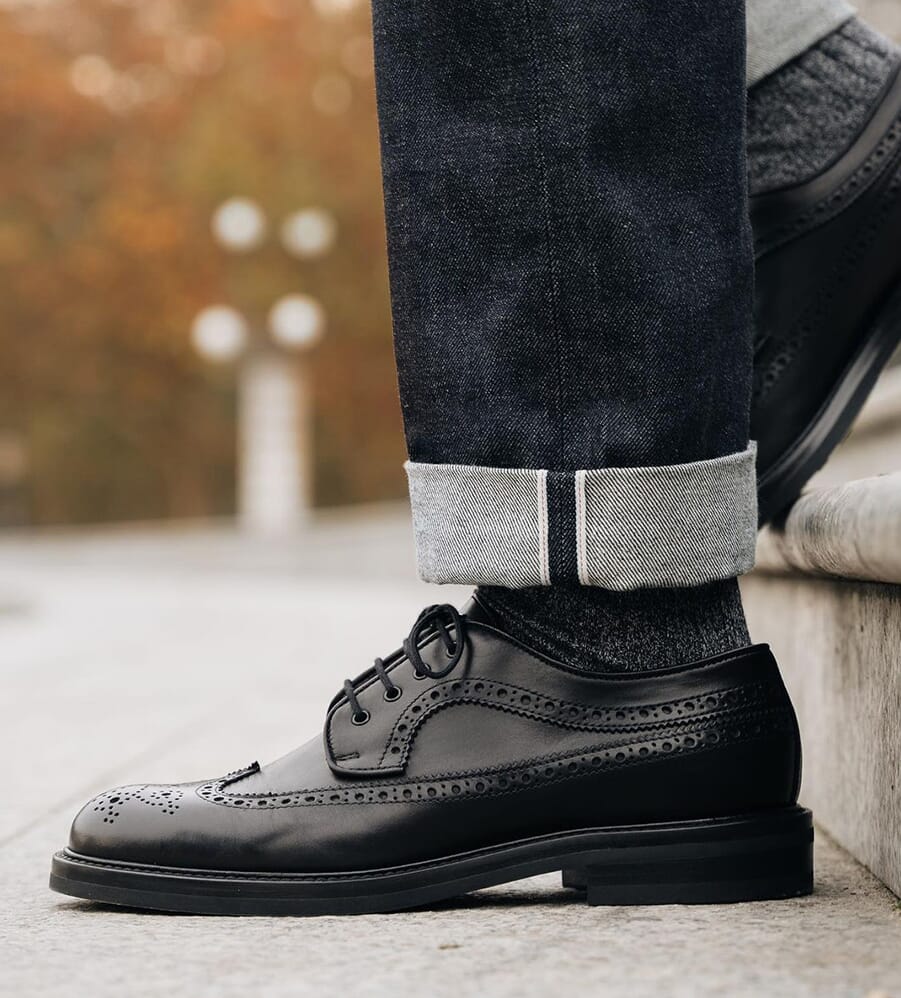 This is footwear that is made to last, both in terms of its construction as well its aesthetic: there's a refined elegance to each of the styles that lends them an inherent timelessness and versatility. Details are kept minimal, turning attention to the quality of materials over extraneous aesthetic features. Whether you opt for a classic Derby shoe like the Cervellee, or something on the more casual end of the spectrum like the Ghisa suede sneakers, you can be guaranteed that your Velasca shoes will never go out of style, resulting in years of wear. Such quality for shoes priced around the £200 mark (with many styles well under £200) sounds like a great deal to us. We'll take a pair of each style, thank you very much.
---
---
Shop all men's footwear at OPUMO.
---
---