You wouldn't expect to find pristine contemporary architecture in a historic village at the heart of the Italian Dolomites. The achievement of Peter Pichler Architecture is that the sparkling white Hotel Schgaguler is right at home among the ancient buildings of Castelrotto in northern Italy.
The architects describe the style as "simple and timeless". Tall transparent gables are designed to reflect traditional Alpine style without being tethered to the past. The facade's render contains chalk, a reference to surrounding mountains.
Rooms have floor-to-ceiling windows. A two-storey suite has glazed walls fifteen feet in height, extending to the peak of the gable. Glass fronted balconies are shaded from above.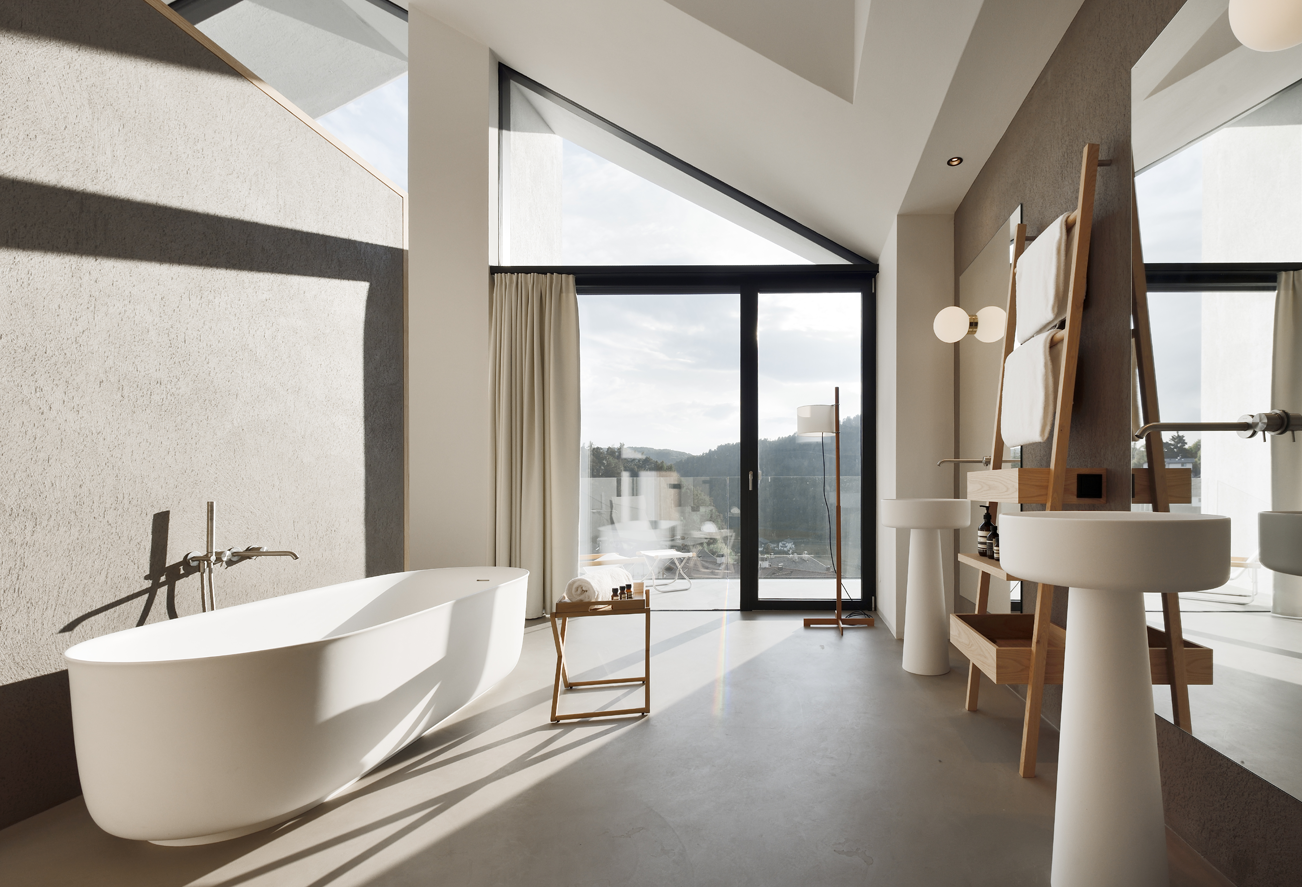 Interior decor is as elegantly restrained as the exterior. Colours are white and taupe. Minimalist furnishings in locally sourced chestnut echo the simple style that is the hallmark of this visionary design. Flooring is in synthetic resin, another mark of simplicity.
Local stone and textiles abound throughout the hotel. A basement spa has two pools. An extensive outdoor terrace looks onto surrounding mountains. This is a piece of design that welcomes in its surroundings as it seeks to become a part of them. Exquisite.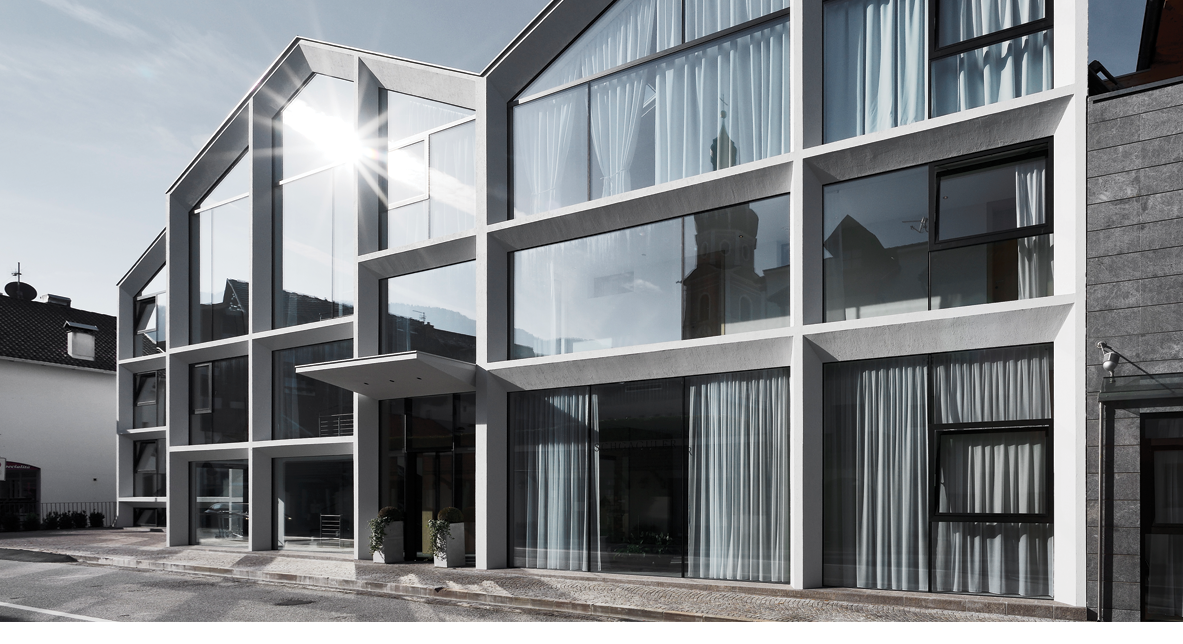 If you're in the mood for another blissful getaway then you need to check out the Chameleon Villa in Bali.
Photography Oskar Dariz & Martin Schgaguler
Shop all Home Furnishings at OPUMO.