Just on the downtown edge of Texas, The Line Austin is a new urban getaway that celebrates its 1960s roots, while providing an ultra-contemporary experience.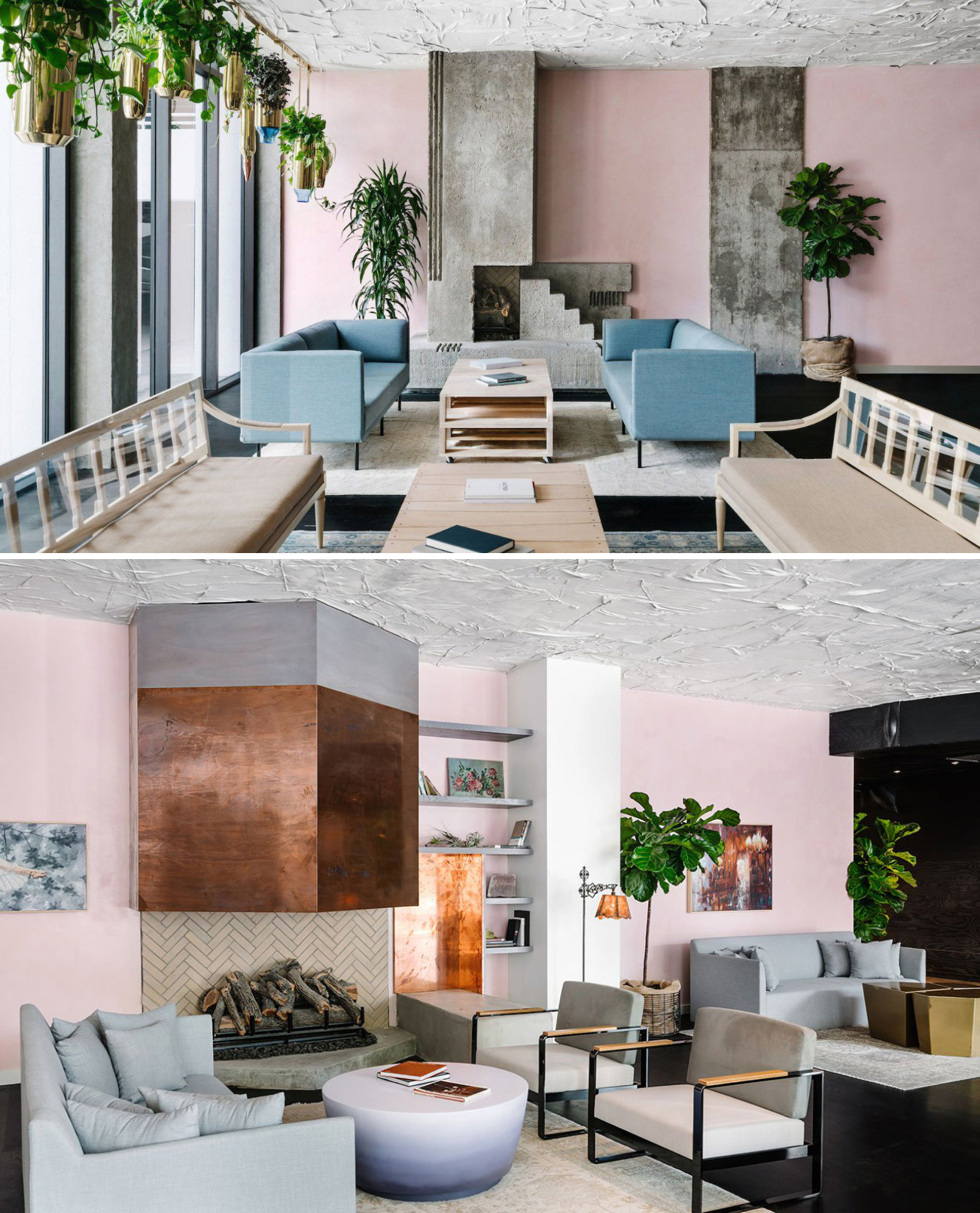 The hotel opened as the The Crest Inn in 1965, becoming central to Austin's jazz scene. Architect Michael Hsu and interior designer Sean Knibb were keen to ensure that its mid century modern characteristics not only remained but were accentuated.
Ground floor public areas have been opened up with floor to ceiling windows to make the most of views over Austin's towers and surrounding parkland. The interior colour palette is in gentle pastel greys, pinks and blues.
There are uniquely local touches. The sculptural black timber of bar and cafe areas is the work of the Texan artist Michael Wilson and take their inspiration from one of Austin's most remarkable sights: the world's largest bat colony at the next door Congress Avenue Bridge, emerging each summer's evening to provide an unforgettable spectacle.
An infinity pool overlooks the greenery around Lady Bird Lake, offering swimmers and those on loungers on the pool deck a view into the tree canopy. A new Austin essential.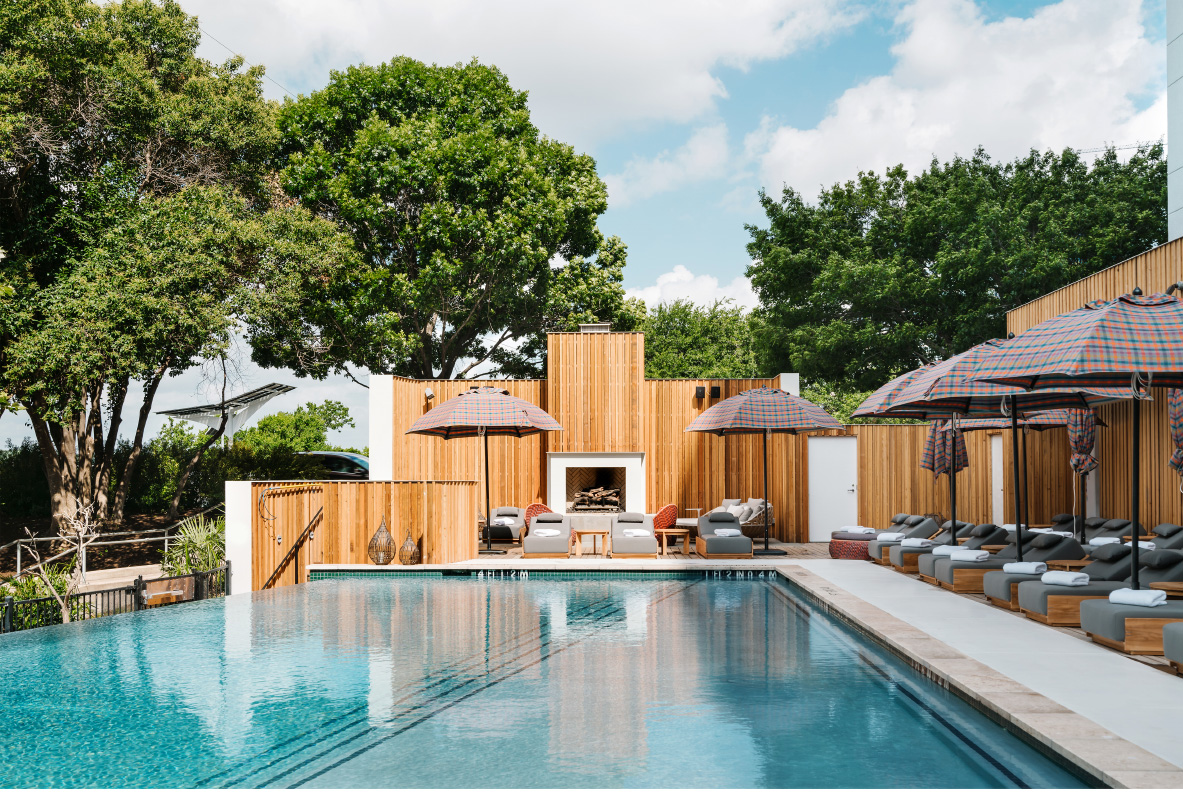 Photography by Chase Daniel.
Want more of the world's finest hotels? Then why not take a trip to Uruguay to check out the spectacular mirrored Sacromonte Landscape Hotel.