It's never too early to be looking forward to a summer break. That was our excuse when we stumbled across the latest project from K Studio anyway. Known for inspired designs that produce unique and fully immersive architectural experiences, the Athens-based K Studio has taken a stunning but seemingly inhospitable vertical landscape and carved a luxurious one-and-two story holiday dwelling into its steep cliff face.
Vora Villas, as they're known, sit in one of the most beautiful spots of Santorini, overlooking a volcano with spectacular views of the island's celebrated sunsets. White cement and sprinklings of dark stone create a living sculpture that flows above the water. Complemented by hard angles, strategic stairwells and private terraces to create a maze of relaxation.
As you would expect, the steep inclination of the relatively small site caused its own problems but called for innovative solutions to the challenge of circulation and comfort. A sharp-edged channel of the grey volcanic rock paves the way down from the entrance and reception at the point at the top of the site as you slowly arrive at the 3 separate villas. The secluded villas are compact and dynamic, taking on a sculptural form that contrasts expertly against the straight edge of the volcanic rock path and dramatic stature of the cliff face.
Inside, the rooms are carved out of the mountain curves and fitted with vaulted ceilings to soften the shadows and create darker, cooler spaces at the back of the villa. The interior is also littered with a variety of beautiful finishes including Zirini ceramics, Piet Boon fixtures, lighting by Trizzo and Bang & Olufsen sound.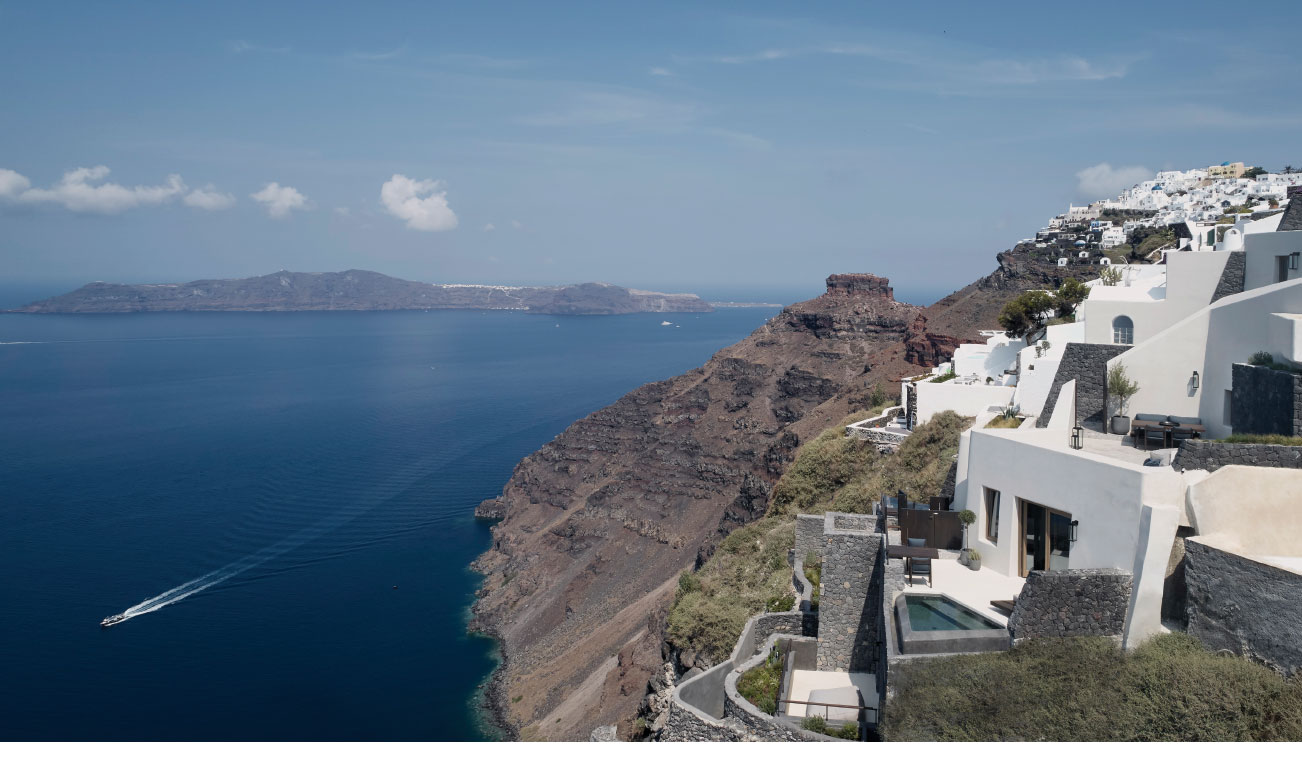 If you're on the lookout for more summer getaways, then check out Casa Mami a pueblo-style desert getaway as an eco-friendly overnight design retreat in the Californian desert.