You've probably seen your fair share of timber houses but it doesn't really matter how many you've marvelled over as there's something about a secluded cabin that makes them so achingly appealing and so hard to get bored of. Well, we think so anyway. Those emotions were certainly stirred when we discovered N+P Architecture's latest project – the Oesterbye Retreat House.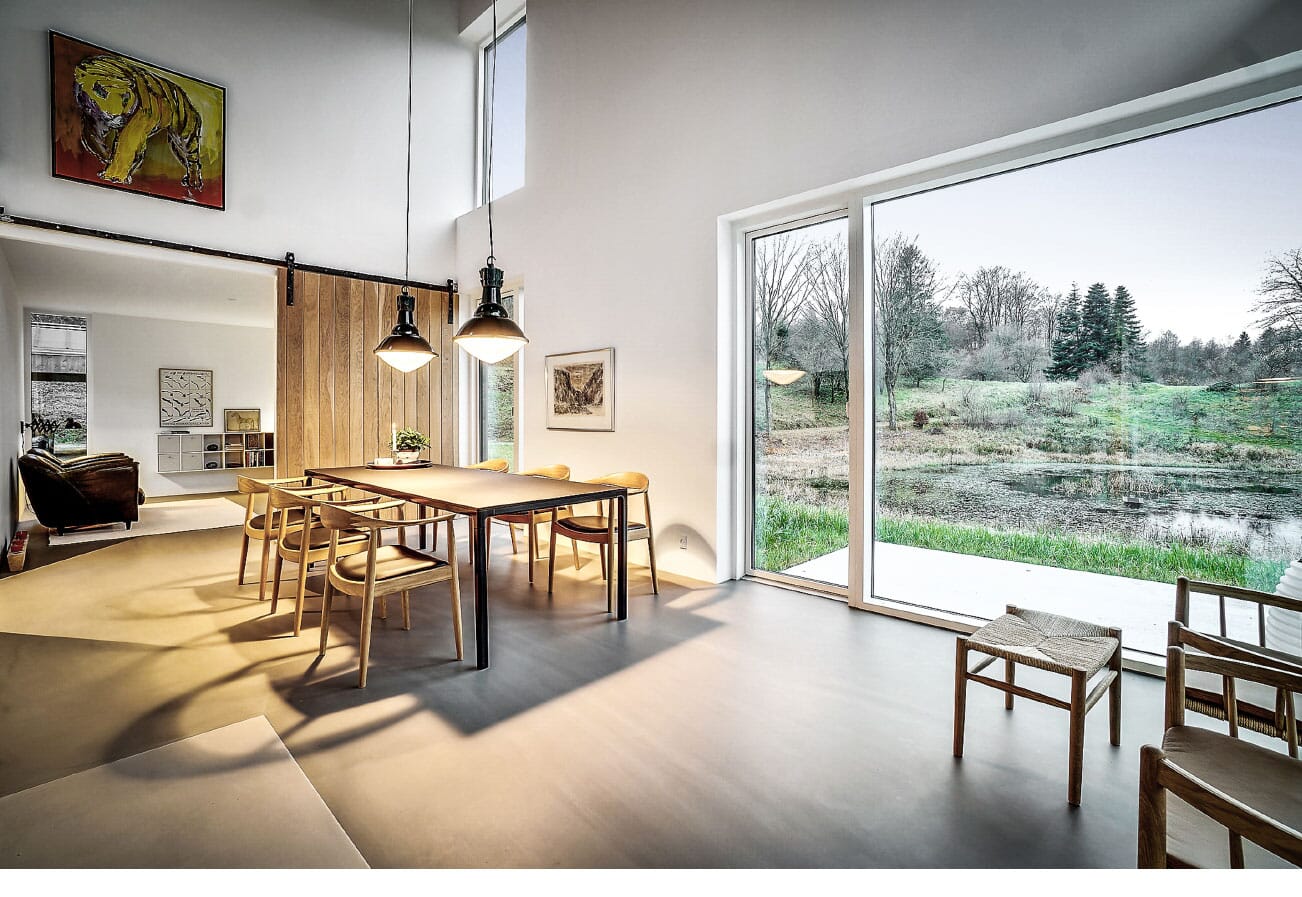 When moving along a small forest trail in a pleasant natural area of central Jutland, you will now be met with this humble-looking timber house. But there's more to it than meets the eye. The surrounding vegetation is completely untouched, creating the image of a house floating in a sea of green. With this unique location at the end of the forest trail, the house maintains its sense of privacy with the inclusion of a carport that marks the entrance and a private border along the forest trail.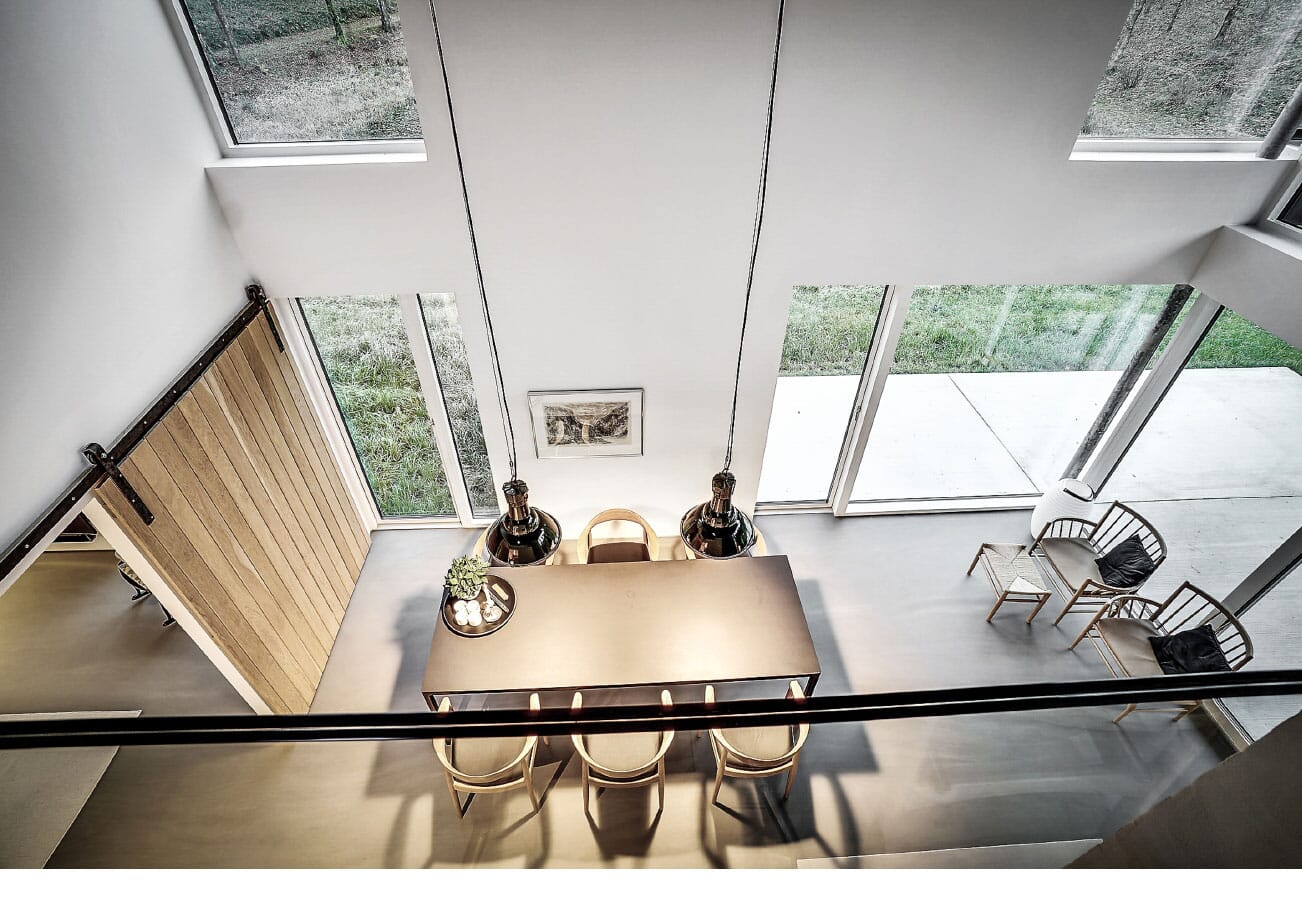 Strangely enough, the concrete platform and flooring across the entire ground level looks completely at home in the forest. The materials used across the entire design have been carefully chosen to reflect the colours and textures of its natural surroundings. Similar to the exterior, the interior is connected neatly to the surrounding nature with large ceilings – over seven metres in total – alongside a social kitchen space that opens up to the first floor and the connecting terrace.
Elsewhere, large openings in the façade create beautiful views towards the lake, the forest and the sky. These incredible views give a unique spatial experience and a strong connection to nature. What's more, two large zinc covered boxes interrupt the traditional house form, giving the design a modern appearance in the countryside.