Isn't it a bit strange that Chelsea Boots are often confined to Autumn/Winter collections. Granted, they're boots and that automatically slides them into the colder side of the wardrobe, but they're often fairly lightweight and made of premium suede – which is not the best material wear in winter. Anyway, Oliver Cabell seems to be on the same wave length as us. For its latest 'drop of the week' release the burgeoning American footwear brand has unveiled the summer-appropriate Oliver Cabell Chelsea Boot. And we think it's long-overdue.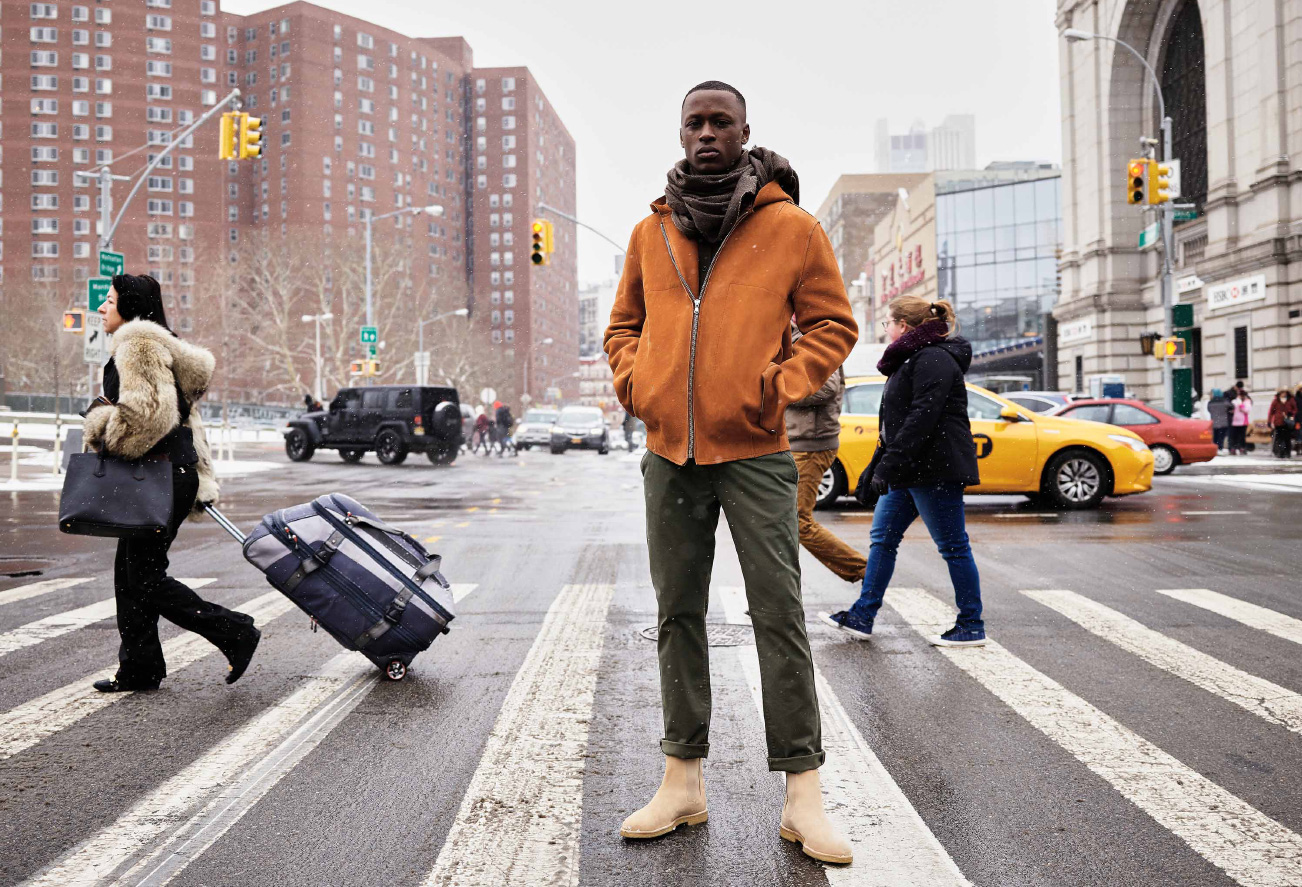 After the Oliver Cabell x AESTHETNIK collaboration sold out in a matter of hours last week, we expect the Oliver Cabell Chelsea Boot to follow suit. That's because, the Oliver Cabell Chelsea Boots takes the idea of innovation and contemporary sneaker silhouettes to the very next level.
According to Oliver Cabell, the brand worked with an Italian crepe supplier for over a year to create a custom natural rubber for the outsole of the all-new Chelsea Boot. The result, is not only a slim-line, easy-to-wear outsole but one that offers a little bit more comfort than your ordinary Chelsea crepe sole.
Made from 100% pure virgin Hevea milk, the raw rubber is hand poured into sheets and imported to Spain where an outsole manufacturer makes custom crepe outsoles that are far more durable and hard-wearing than what's usually on a Chelsea Boot. Moving on up, the boots uppers are constructed from 3oz Tuscan suede leather with a supple vegetable tanned leather lining sourced from a small tannery in Spain.
The Oliver Cabell reinvention of the Chelsea Boot goes beyond the shoes' minimal full suede upper and contrast crepe sole. Much like the eternally popular Oliver Cabell Low 1 Sneaker, the Oliver Cabell Chelsea Boot is a low-key, expertly produced rendition of a timeless shoe – and it's pretty much the best Chelsea boot out there this summer. That's because it has been released especially in the lead-up for summer.
The Oliver Cabell Chelsea Boots are the new standard-bearers of everyday Chelsea Boots because of all those tiny details, not to mention the smartly designed pull tab hidden inside the back of the silhouette to make getting these on and off a breeze. Designed to be a little bit slimmer than contemporaries and thus, a lot easier to wear, the Oliver Cabell Chelsea boots are also finished with elasticated side panels alongside a cushioned rubber-crepe sole that complements all three colourways from Lion, Cappuccino and Truffle. Plus, thanks to the ubiquity of the silhouette, and the fact that it's not tapered like many of the smarter Chelsea Boots are, they are incredibly easy-to-wear day-in-day-out. It's effectively a cost-saving measure with benefits, as the break-in time on these is a few hours opposed to days. That is, if you manage to cop them in time.