When it comes to our weekly look at what's new on the site, we often focus on a few pieces of clothing that have caught our eye and attempt to transfer them into a particular theme or function that's a bit more helpful than just offering an insight into what we particularly like. This time around, we're turning our attention to a brand we're pleased to welcome on site this week – Paladrin.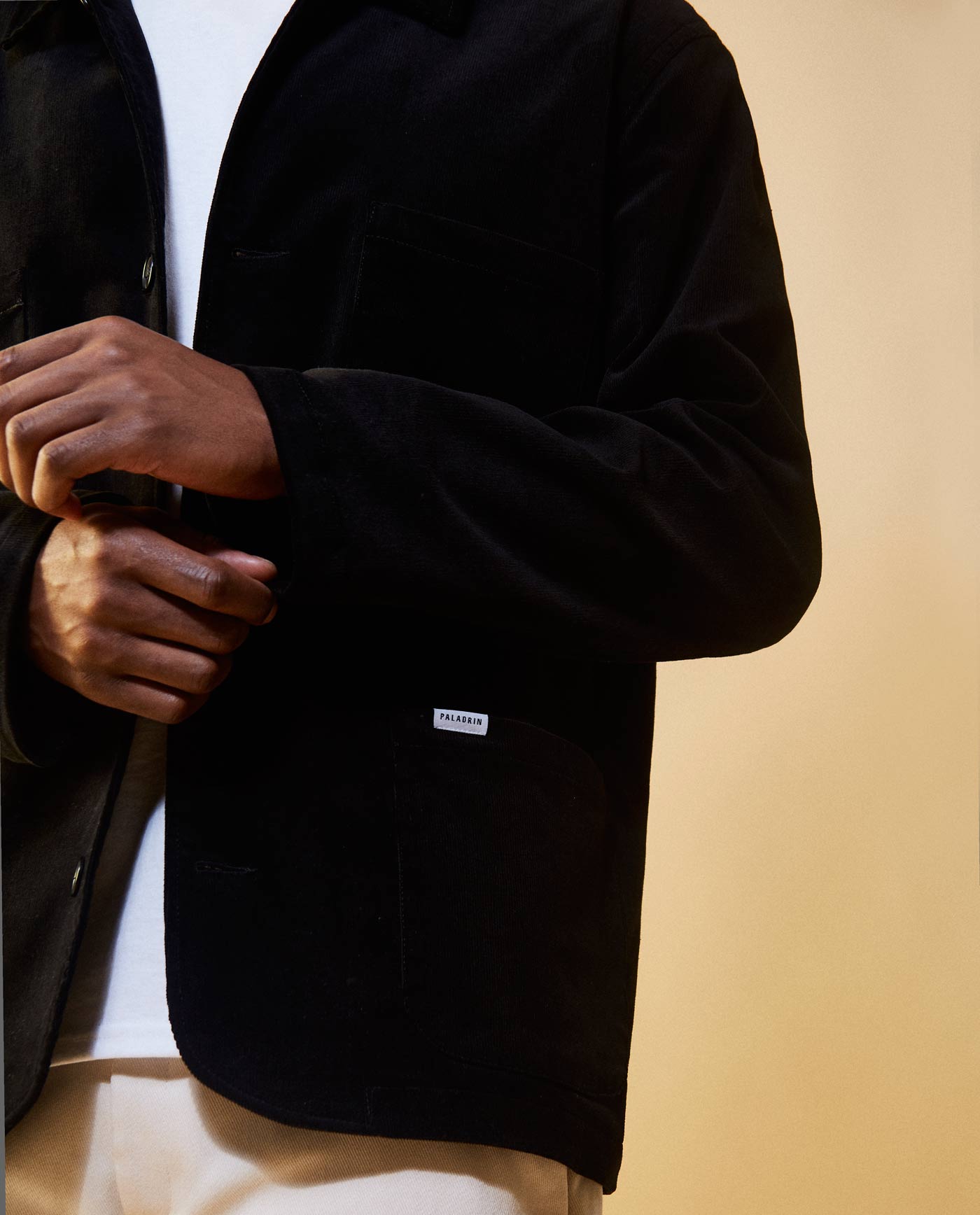 London is a city with distinctive design heritage and it's of no doubt that Paladrin has benefitted from London's fastidious approach to craftsmanship. As the competition and inspiration from around the city has enabled Paladrin to design and produce every piece of clothing in London and London alone. Paladrin actively work with local designers and craftspeople to create a collaborative body of work which is reminiscent of the city they call home. Paladrin's ethos also extends into production, as the brand believe that clothes should be made responsibility and ethically, whilst also supporting emerging talent within the industry at the same time. Which means, despite its relatively young age, Paladrin is a label that is constantly evolving – not in reaction to trends or time, but through passion and natural innovation.
Heavily influenced by workwear and the make-up of modern London, Paladrin couples the traditions of functional sustainability with contemporary culture to create its considered aesthetic. Paladrin's pieces are not mass produced, as each piece is crafted carefully and meticulously, and that commitment is reflected throughout the whole first collection – which has just dropped online at OPUMO this week.
What is more, the numbers on each of the brand's products are extremely limited, reiterating the brand's commitment to providing clothing of the highest quality. Each piece is made from sustainable and durable fabrics and will naturally withstand the needs for all seasons, whatever the weather. In fact, Paladrin's first collection includes classic-cut worker jackets and shirts crafted from high-quality fabrics including corduroy, denim and the autumn-winter-appropriate wool. Each piece is reliable and hardwearing in order to combat the ever-unpredictable climate of the English capital, whilst utilising a neutral colour palette to provide an understated, and elegant feel.
Shop and explore the debut Paladrin collection at OPUMO.