We are aware that there will always be a little bit of scepticism when introduced to a new sneaker brand, as it often takes a lot for us to veer away from what we know – after all, that is what has made adidas, Common Projects, Nike and the like so successful – they're practically uniform. So, to put the sceptics to bed, and to introduce you to a new world of contemporary Chelsea boots, we are giving you the full low-down on the latest offering from Vanu Studio.
In a little over a year, Vanu Studio have turned their fledgling Dutch footwear brand into a cult sneaker across the continent. Vanu have been garnering a lot of attention for simply putting their own spin on the ever-popular premium Chelsea Boot, and the precision, care and the highest quality craftsmanship of each shoe is clear to see as soon as you unbox them.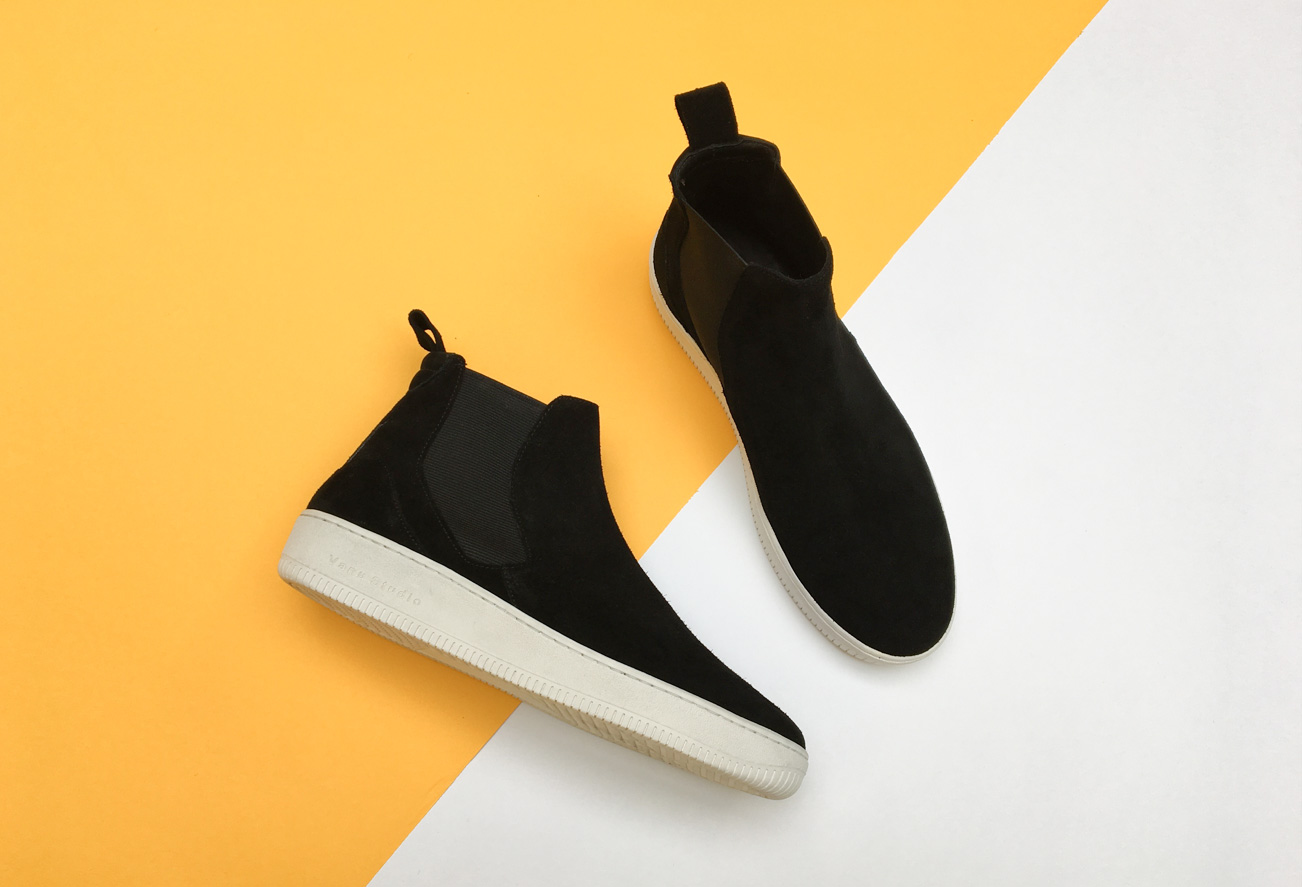 First of all, Vanu Studio's experiments with proportions gives each Chelsea sneaker its unique rubber sole platform which is a lot more comfortable than most. What is more, the full-grain soft nubuck and suede uppers of the sneakers are completely sourced and manufactured in Portugal, and they naturally feel soft, supple and incredible robust.
Taking a closer look at the popular Vanu Studio Mid Top Chelsea and the brand's shoe quality is made even clearer. Due to the Mid Top's two-piece sewn upper which is sewn directly by hand into the midsole, the boots' flexibility and durability is almost unrivalled. Plus, the beautiful material choices are matched to an elegant, well-built design, which is specially designed to root the individual on firm ground through stability and comfort.
Want to know more? Make sure you check out the Vanu Studio Sizing Guide. Or, in need of a little mood enhancer? Shop and explore all the latest sneaker releases at OPUMO.