In the searing heat of the Arizona desert, a spectacular residence rises above surrounding cacti. The Hidden Valley Desert House is a meditative space, combining the simplicity of its concept with the latest technology to create a luxurious retreat in the wilderness.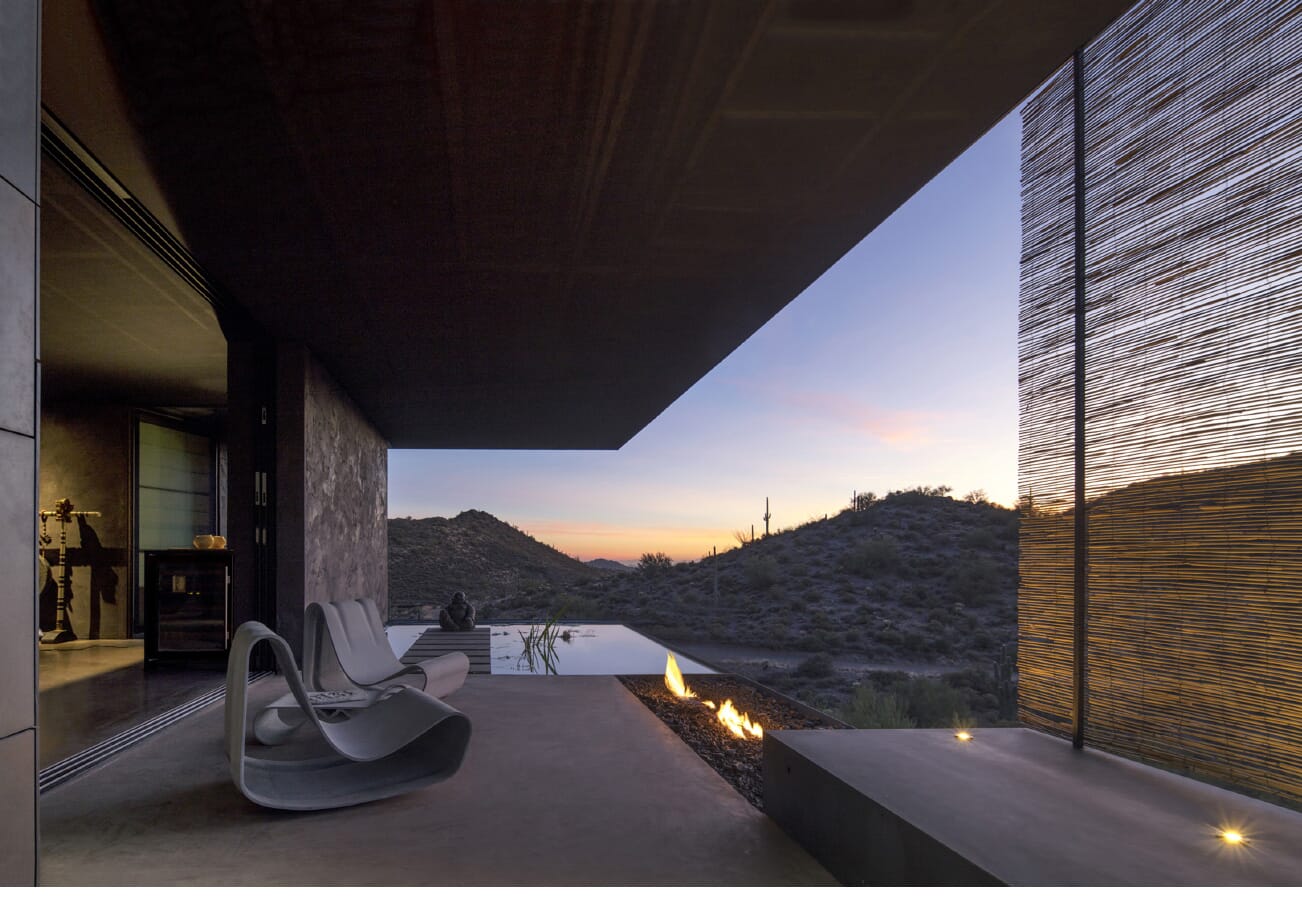 Wendell Burnette Architects call their remarkable creation a "long pavilion for living" with a thick upper canopy appearing to dance above a base plinth set into the desert hillside. The canopy is the key to the virtually fully sustainable dwelling, housing the mechanisms for both energy collection and water retention, essential in this arid landscape.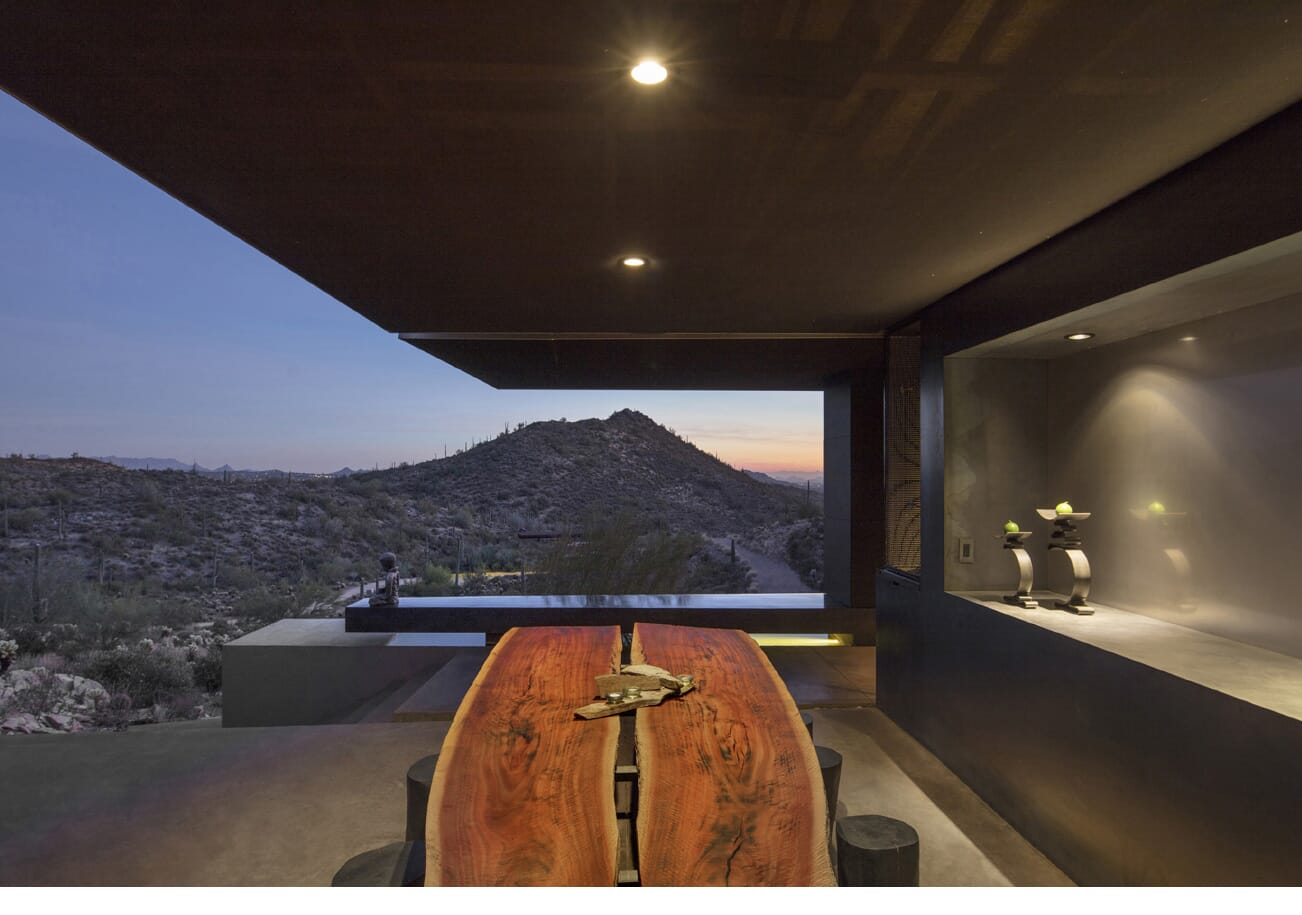 A stone Buddha stands at the entrance. Interiors combine a quiet minimalism - with concrete flooring and walls - and plush detailing such as the red and green panels that separate the living from the sleeping quarters. Full width windows link those within to the view outside, while shading inhabitants from the punishing heat.
The architects regard this remarkable residence as being at one with its landscape. "The west end/lower level of the plinth," they say, "is inhabited as a thick cave." A primal open range and fire forms the backdrop to an enclosed terrace. It's unlike anything else we've seen in the desert before.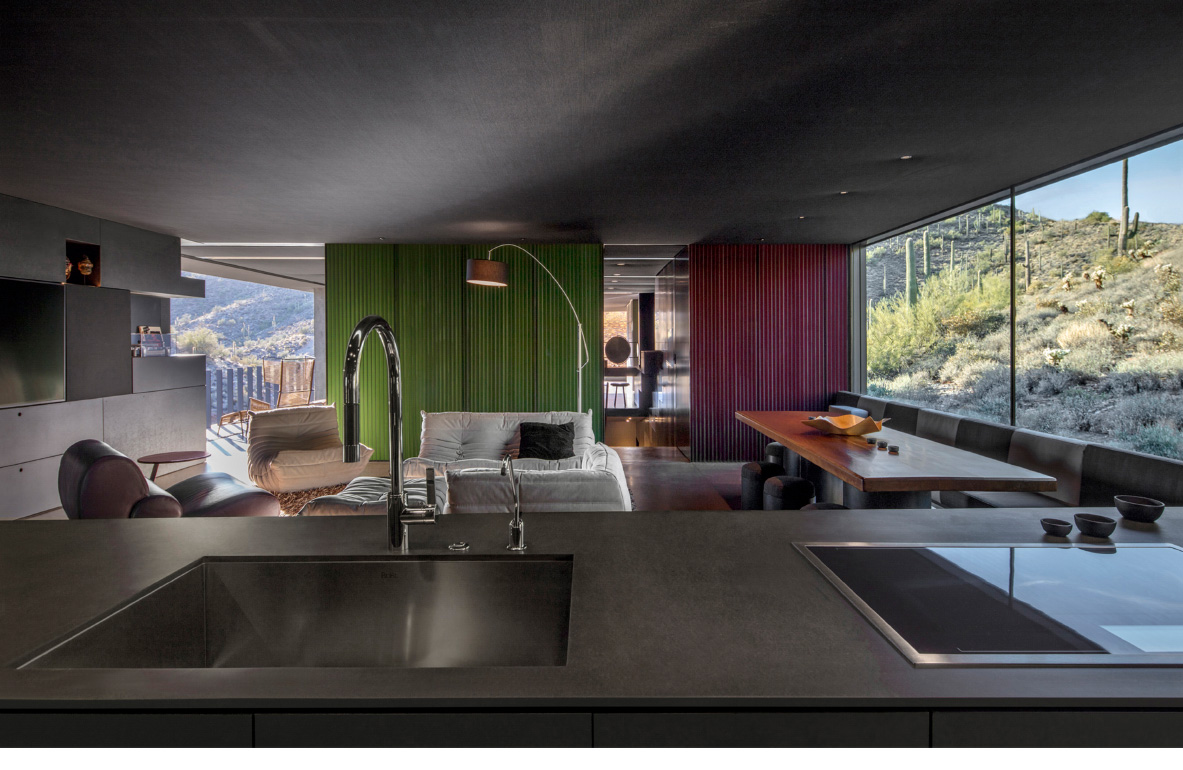 Looking for a hotel to truly experience the wonders of the desert? Then you need to take a look around the Amangiri Resort Hotel.