L'Estrange London is renowned for its simple yet luxurious men's clothing staples that are as comfortable and versatile as they are stylish. It has all the wardrobe basics covered, from super soft plain T-shirts and classic cotton trousers to fully lined organic cotton hoodies.
Now, L'Estrange is adding another quintessential menswear staple to its collection : the Oxford shirt. Originally crafted in Scottish fabric mills in the 19th Century, the men's Oxford shirt has stood the test of time, thanks to its durability and versatility.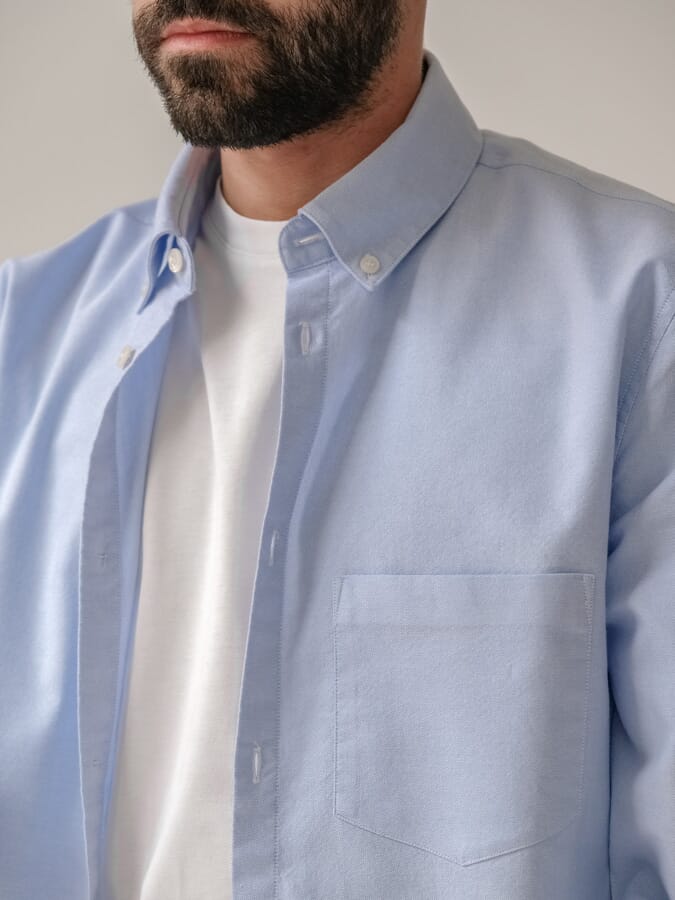 With their version of the Oxford shirt, L'Estrange has worked hard to retain all the traditional elements of the classic, whilst giving it their own unique spin. They've added stretch to the fabric, loosened the weave for ultimate comfort and shifted the top button down a bit to give it a casual edge.
Choose from a light blue or white Oxford shirt (why not take both?). You'll be able to wear it with just about anything - from a casual everyday outfit of dark denim jeans and white leather sneakers to a more sophisticated look featuring classic navy chino trousers and penny loafers.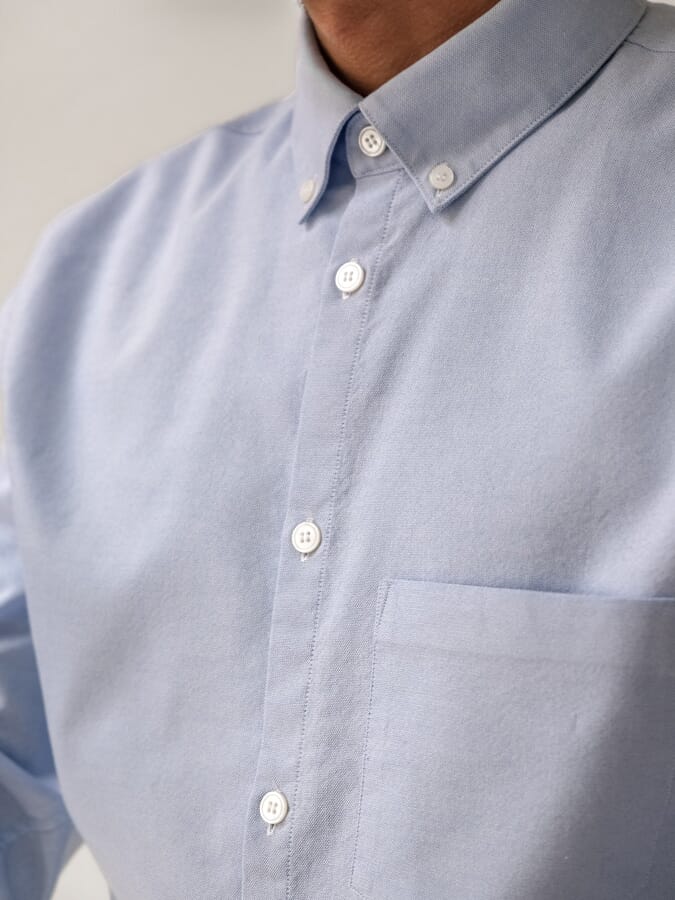 ---
---
Get to know L'Estrange's classic cotton hoodie.
---
---