You'd like more socially conscious sneakers. The oceans could do with less plastic. The answer: make sneakers from recycled ocean plastics. That's what pioneering sneaker brand LØCI have done - all without sacrificing an iota of style. Indeed, we'd go so far as to say that these vegan sneakers have a distinct edge all of their own. 
Good-looking and good for the planet all at once. It's a hard trick to pull off - and one that LØCI have managed with dedicated and thorough commitment. On the brand's own calculations, every pair means the equivalent of 20 plastic bottles that won't be polluting the oceans or occupying landfill.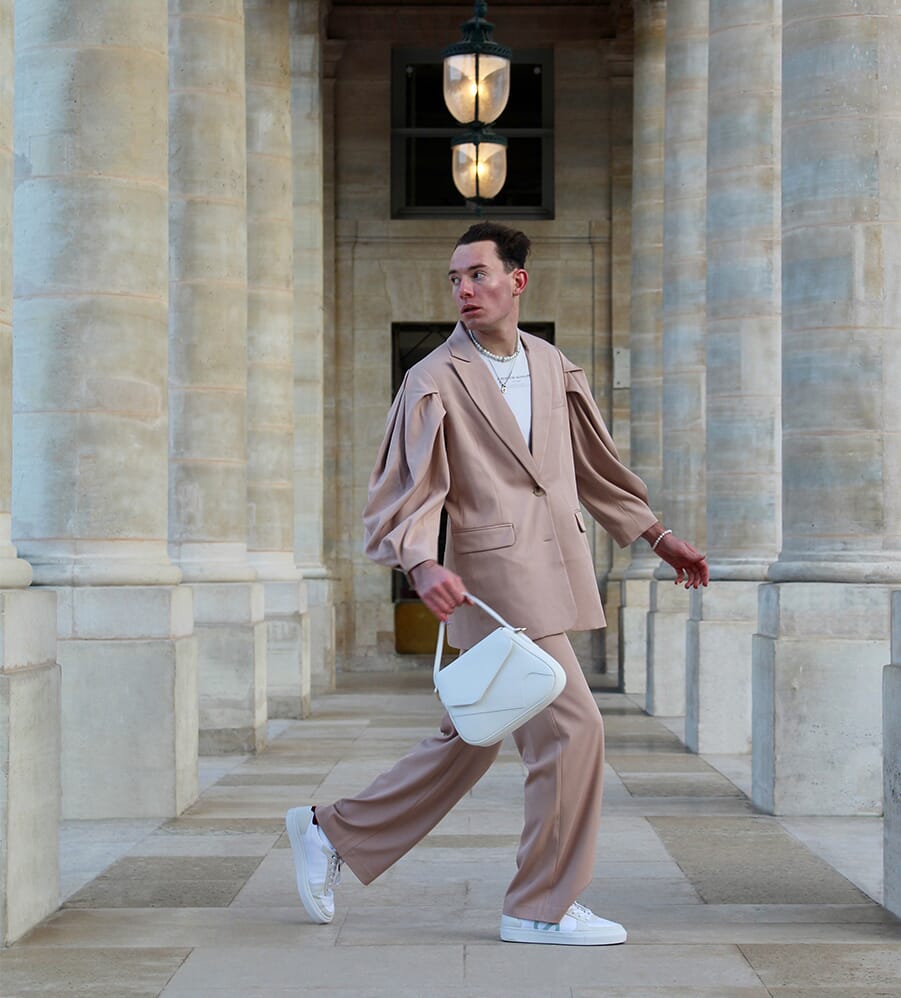 LØCI provide a sobering statistic: eight million pieces of plastic enter the oceans every day. So why not, thought LØCI co-founders Emmanuel Eribo and Philippe Homsy, put some of that to good use? Each pair of LØCI sneakers is 100% vegan. Recycled ocean plastic sourced from the Atlantic coast of Africa and from the Mediterranean becomes a breathable and durable upper that looks like leather.
---
---
This is sustainability from ground up. Dedicated studios in Portugal craft strictly limited quantities of each LØCI collection, to ensure there's no over-production and no needless waste. No animal products are used. Instead - along with the recycled plastic - recycled foam, natural cork, natural rubber and bamboo are used. Lace eyelets are recycled brass. It's all part of the LØCI's mission to create sneakers that aren't disposable fashion items, but instead make a contribution to changing our ways.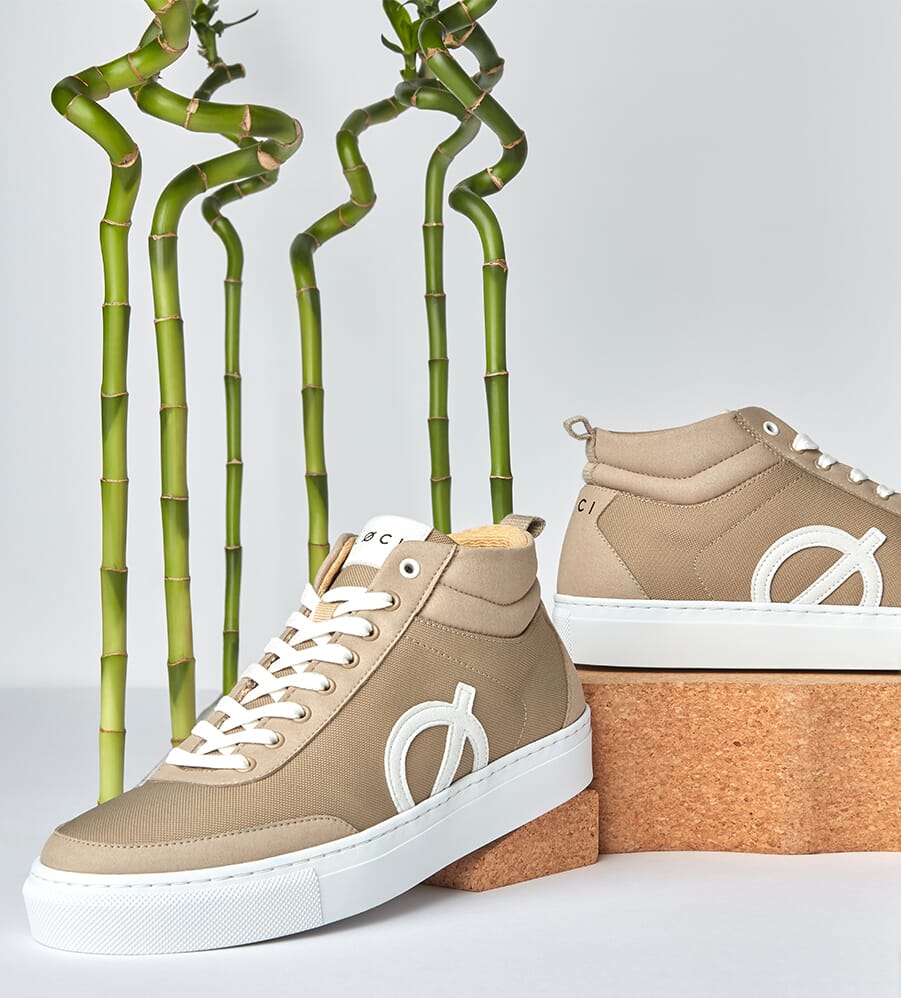 Design is gratifyingly minimal. The distinct LØCI logo features to the sides of each pair while quiet styling means they're perfect dressed up or for winding down. Those recycled ocean plastic uppers are water resistant, while cork insoles provide a degree of bounce. Natural rubber soles provide essential grip. The idea is that these are all the sneakers you will ever need.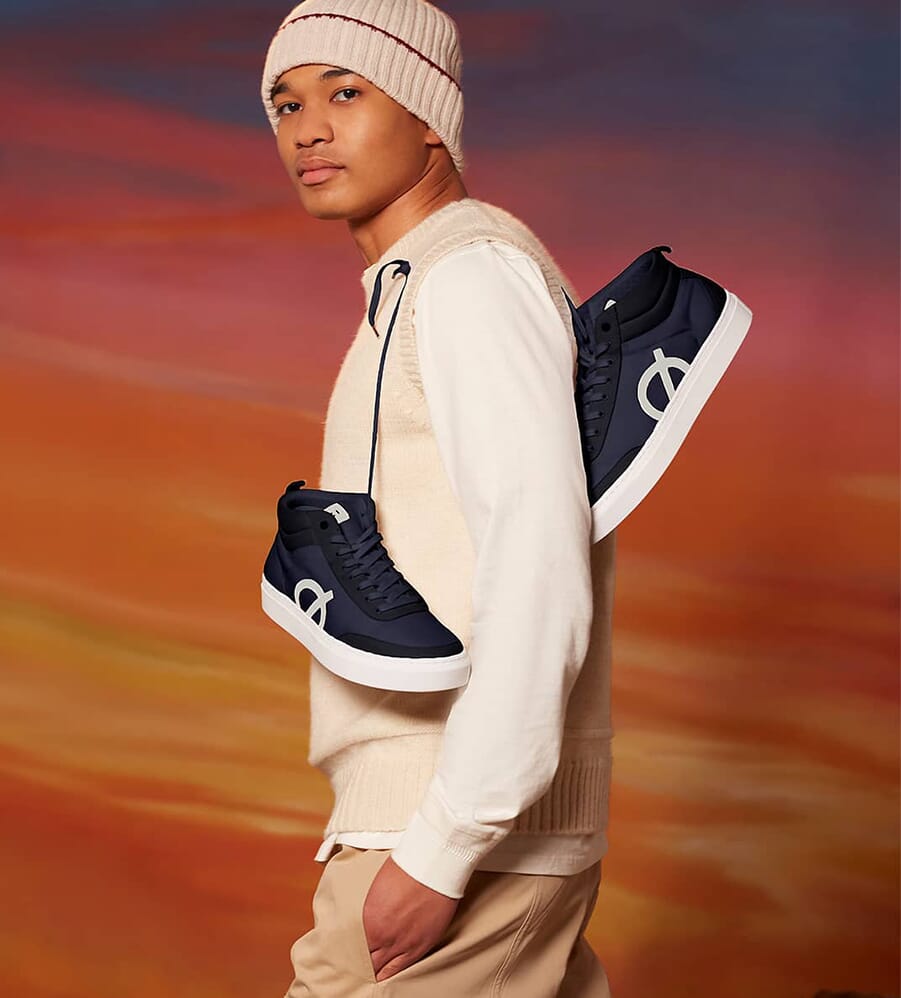 A barely believable 1.6 million square kilometres of the Pacific, bigger than Texas and dubbed The Great Pacific Garbage Patch, is a vortex of plastic waste, microplastics that are the end result of humanity's over-use of this non-sustainable material. LØCI eco-friendly sneakers are one small way of dealing with this. Every single pair is a beginning, and a stylish one at that. 
Discover our guide to minimalist men's sneakers
---
---