New York City-based Master & Dynamic has already gained world-wide attention for their premium-quality headphones – and deservedly so, as we have spoken glowingly about the MW50 and ME05 before – and today, the burgeoning audio company has moved into new territory by launching their first-ever speaker.
Designed in collaboration with iconic architect Sir David Adjaye, the Master & Dynamic MA770 Speaker is a feat of modern design; sculptural, sleek and understated with phenomenal audio quality. As well as being geometric and entirely wireless, the MA770 speaker is crafted from a range of premium materials including diamond-cut anodized aluminium controls, titanium tweeters and a font steel grille that is magnetically attached and entirely removable for a cleaner appearance. Most impressively of all, though, is the fact that the speakers' casing is made from a concrete composite.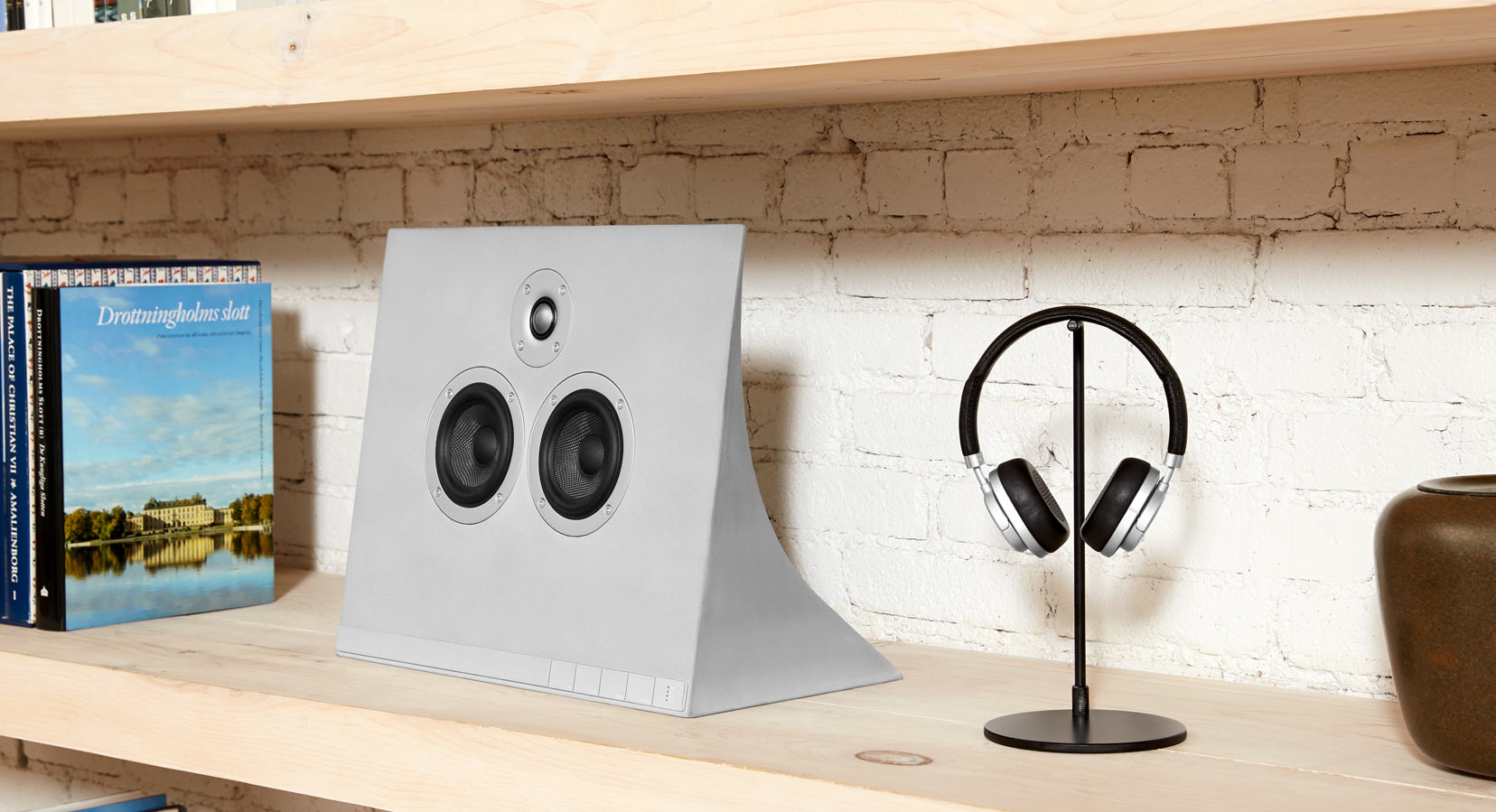 It goes without saying that concrete isn't the most practical material for a speaker. For one, it's heavy and two, it's acoustic qualities leave a lot to be desired. But, by using concrete to thicken the speakers' walls, Master & Dynamic's MA770 delivers a powerful sound that minimises the annoying aural impurities like rattle, humming, clicks and vibrations.
Appearance aside, the most important factor of all is the audio quality. As previously mentioned, the concrete composite makes for a clearer, purer sound and the sculpted design ensures you can play your favourite track as loud as you want without the fear of vibrations or distortions. With 100 Watts of Class D amplification, just one MA770 speaker can easily fill the room with a sound, but when joined together in a pair, the MA770s can be installed in left and right channels thanks to built-in Chromecast capabilities. What is more, the Master & Dynamic MA770 speakers also support Wifi and Bluetooth connectivity, which means you can link it up to any mobile device and control your favourite playlists from a far.
The MA770 Wireless Speaker is available now at OPUMO.