The world of streetwear is a strange one. The success of a streetwear label hinges on the fanfare that it generates. However, the surge in popularity of certain streetwear brands often leads to its demise. Being overexposed is often a lot worse than not being known at all. But the latter is where the fun lies. It's a minefield.
Some of the most exciting streetwear brands, however, are the ones that aren't known across the board. There's a pleasure to be had in discovering - and, of course - wearing a new label. So, that's where we come in. As this week we've welcomed one of the UK's finest streetwear brands, Parlez, to the OPUMO rails.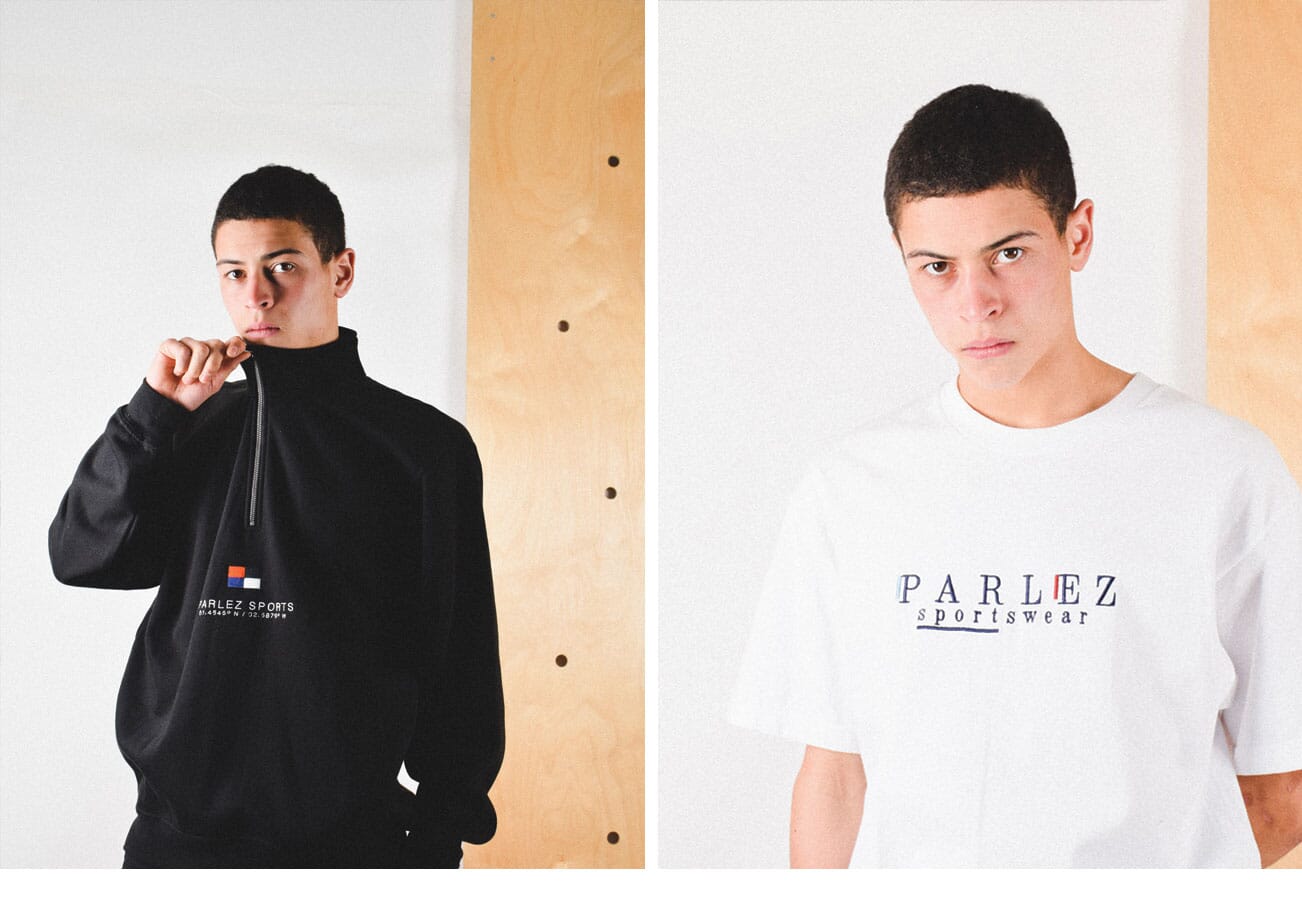 Launched back in 2012 in Bristol by friends Cav Bunkhall and William Clinkard, Parlez draws inspiration from retro sportswear with a hint of nautical style thrown in there too. Season in and season out, Parlez offers up high-quality staples with minimal branding. This season sees the launch of their first ready-to-wear cut & sew collection, which looks to add a modern twist to classic cuts. 
The Parlez mission is a relatively simple one: to produce high-quality sportswear and streetwear for reasonable prices with minimal branding. Much of Parlez's clothing treads a line between cosy streetwear and well-cut jumpers and shirting that suits a smarter style. So if you're in the market for a superb cotton tee with a wonderful 1990s aesthetic feel to it or a quarter zip that looks and feels a lot better than most then you've come to the right place.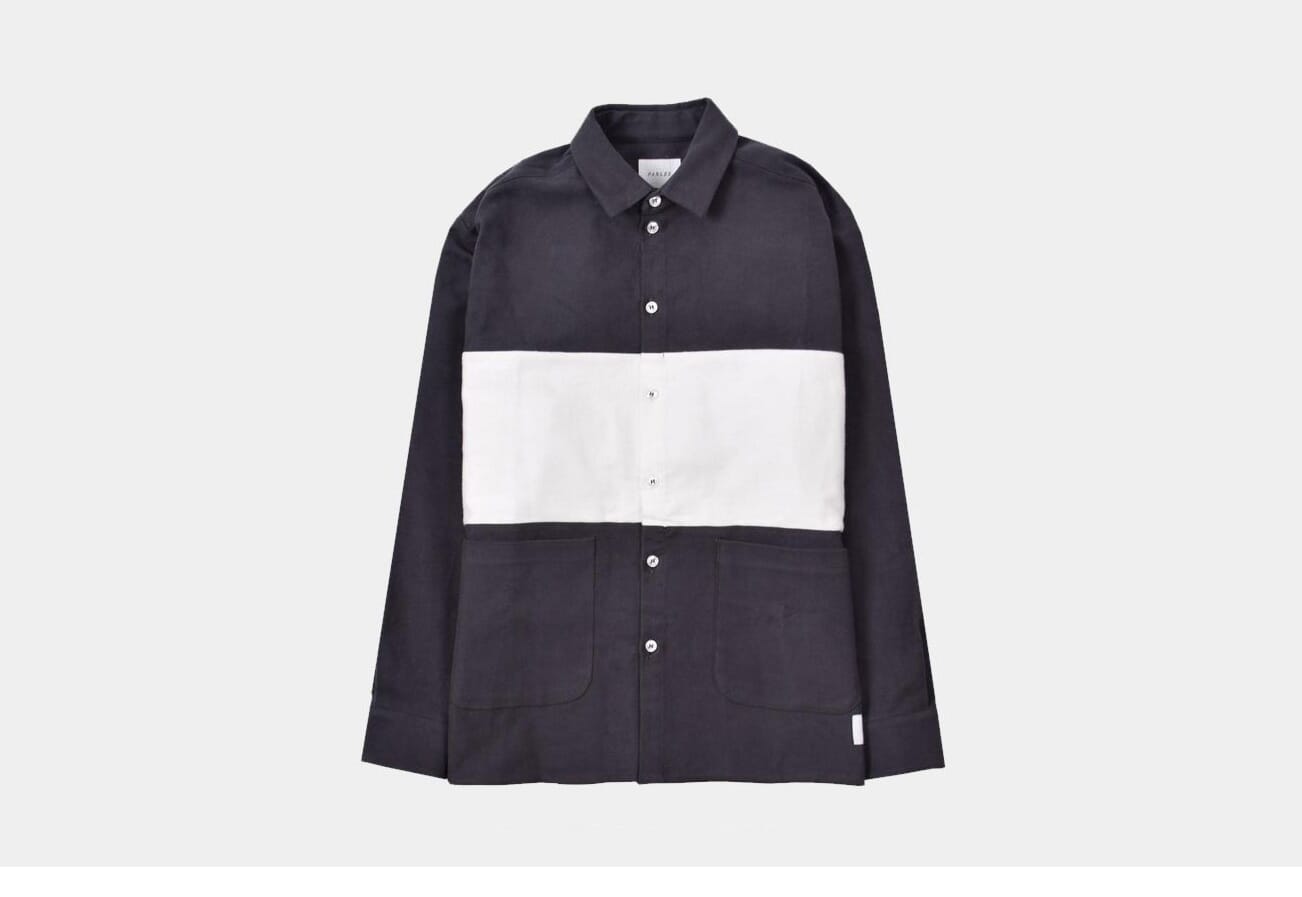 Our Top 3 Picks From Parlez
This shirt sits somewhere in between a workers jacket and a shirt, and being made of heavy 100% brushed cotton flannel, it passes as either. The striking nautical hues of navy and white make this an easy item to style. Wear a white t-shirt underneath or button it up and wear as a shirt.
Off white has been the colour of 2018, and there's good reason for it: it's as wearable as colours come. This 1/4 zip jumper is super heavyweight, constructed with 16oz fabric, so it's ideal for winter.
Parlez play with the silhouette of a classic coach jacket, making it boxier and shortening the torso, ensuring that this coach jacket stands out. Not to mention that it's made of 100% wool and manufactured in England.
Shop and explore the entire Parlez clothing collection at OPUMO.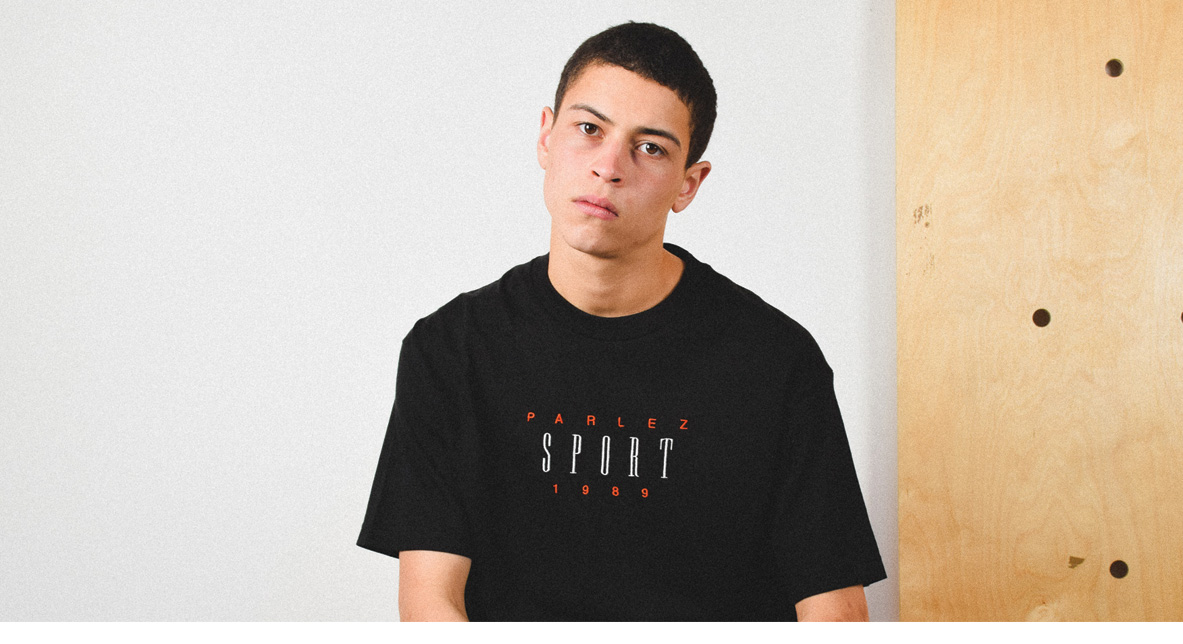 If you're on the hunt for more men's style inspiration, then check out another one of the latest names to OPUMO, Stepney Workers Club.