You may have stocked up on chunky knit jumpers over the Christmas period, in which case, we envy you. For those who haven't filled our wardrobes with cable-knit jumpers – this article is for you. We'll be delving into the minimalist men's knitwear collections of Native North, Percival and Artknit Studios to offer you a suit of woollen armour to face the transition from winter to spring in style.
Native North
Founded in Copenhagen in 2014, Native North explores the synergy between minimal Scandinavian design principles and unique fabrics choices. The result is a collection of men's outerwear, wardrobe staples and premium accessories that are ideal for seeing you through the colder months.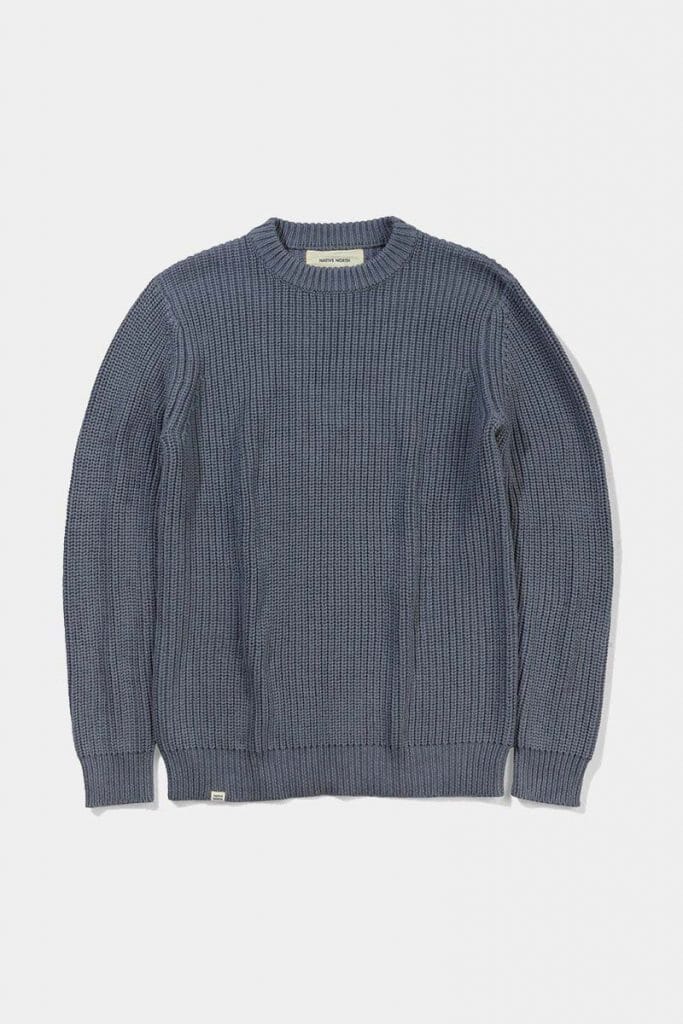 Native North Asker Wool Knit Indigo Blue
This classic Scandinavian fisherman's woollen jumper features a medium gauge rib-knit crafted from a blend of soft cashmere, merino wool and cotton. That makes this chunky knit jumper extremely lightweight and astoundingly warm. Native North's signature style always makes strong references to the label's home. Men's Scandinavian knitwear is famous for its minimal design and maximum effectiveness thanks to the temperatures of the region. The Asker Wool Knit embodies traditional Scandinavian knitwear style with a contemporary twist.
---
---
Percival
Percival's design values can be summed up in one simple motto: "Subverting the classics." The British label looks to redefine menswear classics with unique textures and patterns. Each of the brand's collections provides essential men's wool jumpers, classic men's coats and jackets and wardrobe staples, all of which mostly traditional but updated with delicate design twists.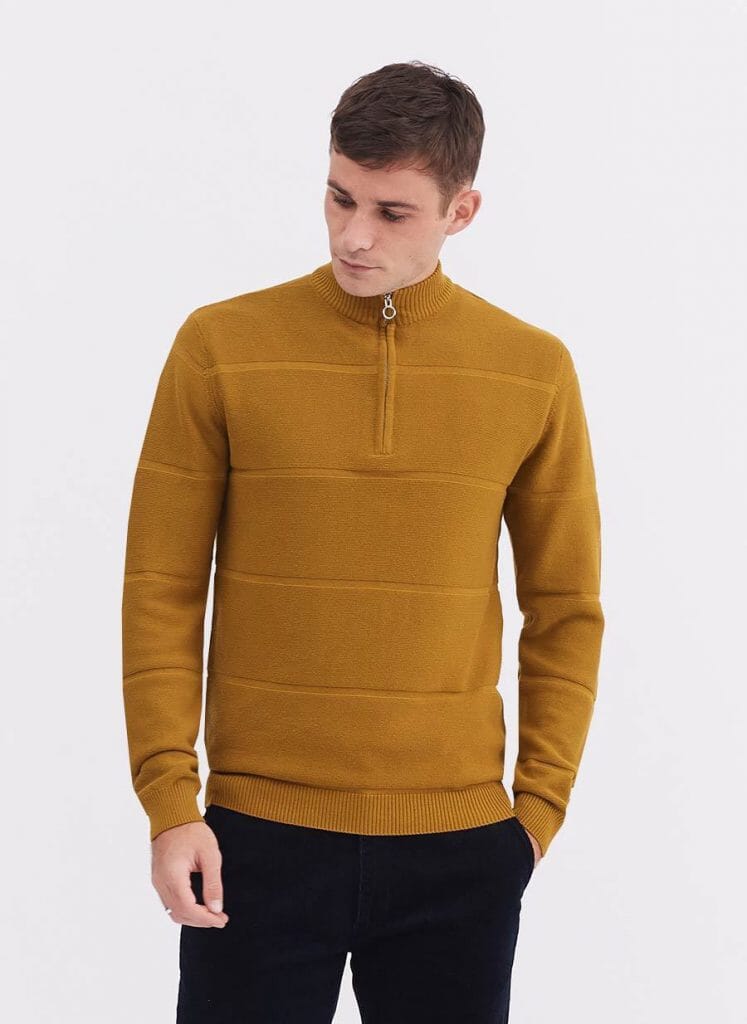 Percival Copper Cotton Mockneck Weave Zip 
The Percival Mockneck Weave Zip has been one of our most worn items this season. Knitted in a custom Percival stitch, the soft cotton mockneck jumper features a quarter zip so that you can zip it up when the temperature drops. Finished with ribbed edging and a subtle tonal stripe knit, this men's mockneck jumper is a fundamental spring garment.
---
---
Artknit Studios
Founded in 2018, Artknit Studios combines classic Italian sartorial elegance with some of the highest-quality wool in the world. This label is based in Biella, Italy which, if you didn't know, is regarded as the capital of wool. The collection consists largely of men's minimal knitwear, from scarves to men's luxury cardigans and woollen polo shirts.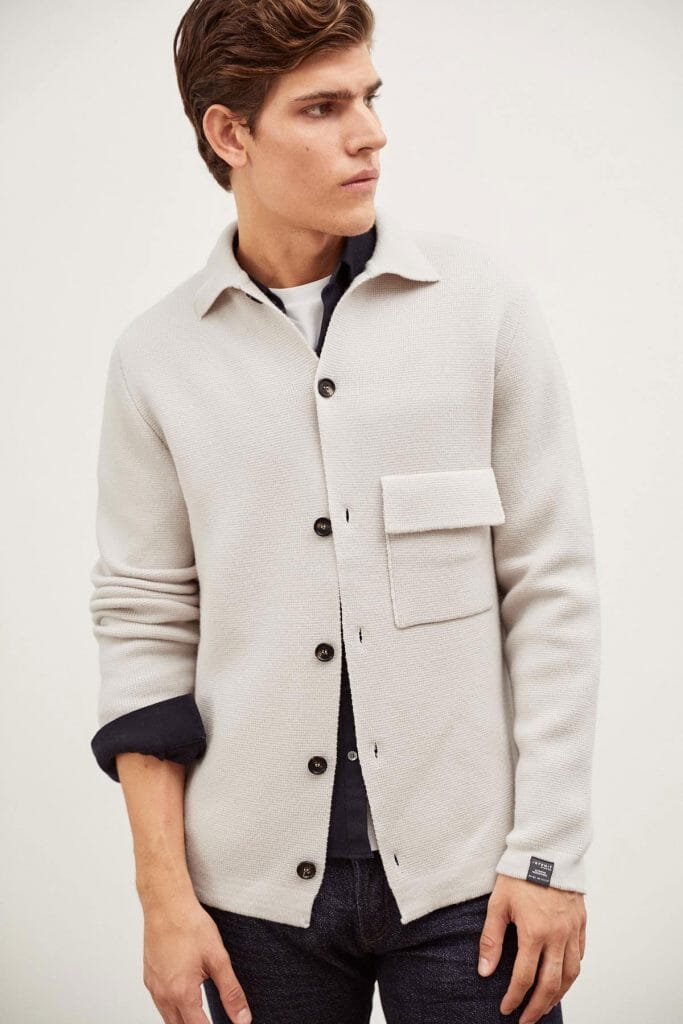 Artknit Studios The Overshirt Jacket
Crafted from extra-fine merino wool made in Italy, The Overshirt Jacket is a lightweight woollen jacket that features a central button closure and a casual stitch making it perfect for completing a modern, layered look. With each piece made to order, Artknit Studios can operate on a zero-waste policy as well as ensuring the highest standards throughout the collection. The meticulous precision of every edge and cut in the collection is testament to the time and expertise that goes into each piece of men's minimal knitwear from this label.
---
---
Shop all men's knitwear at OPUMO.
Find out more about Percival in our Percival brand focus.
---
---