The success of Christmas Day arguably revolves around one meal. While a lot happens on the day, few things are as looked-forward-to as this main event. We'd even go as far as saying that it's the most important meal of the year. For a meal as momentous as this, we think the spread has to match. But with so many components, where do you begin? Luckily Menu has everything you could ever need for your home in one place. That makes it the ideal destination for some last-minute additions to the Christmas Day table.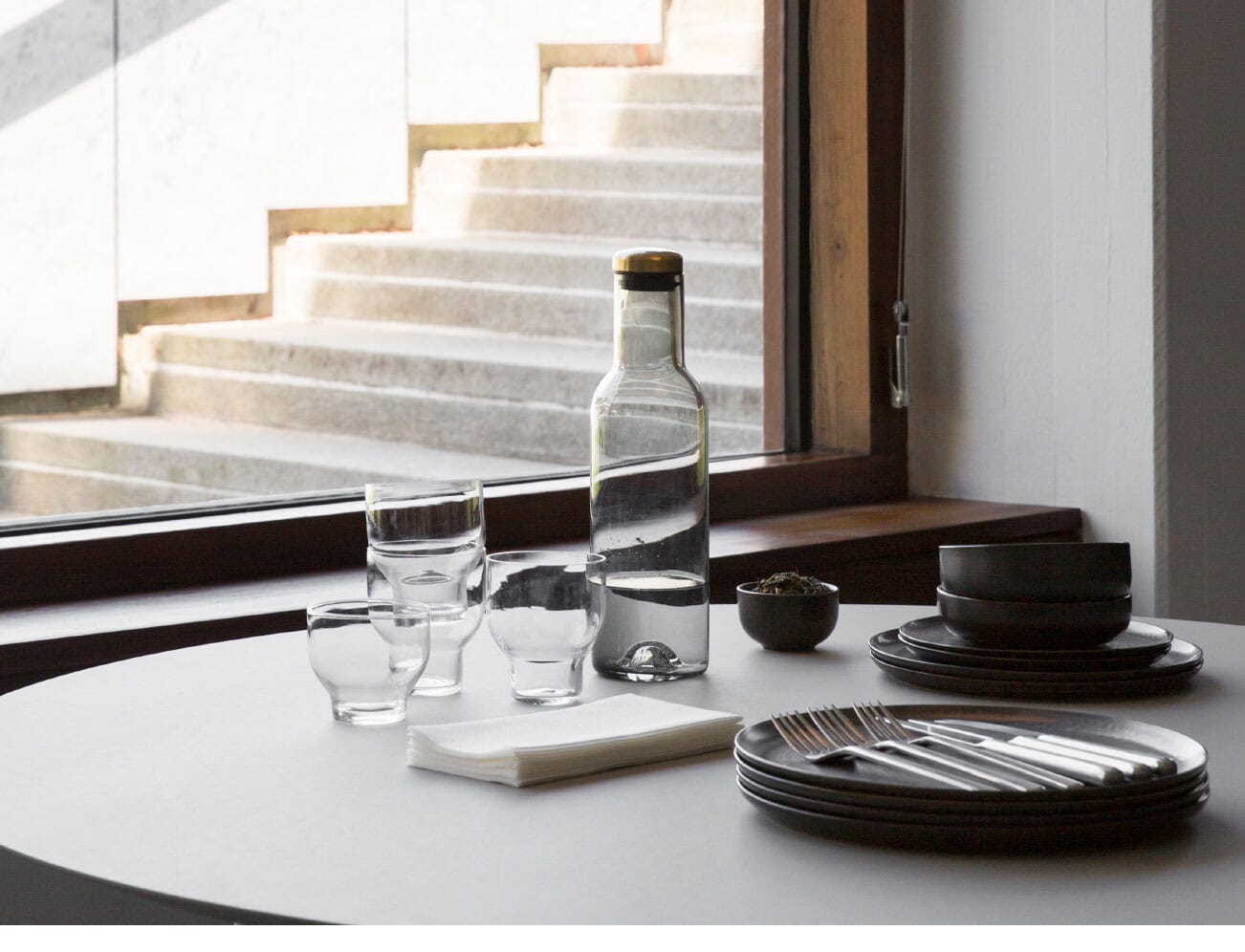 Menu Clear / Brass 0.5L Carafe
Designed by Norm Architects, it's no surprise that Menu's 0.5L carafe is a supremely elegant piece for any table. An airtight brass lid tops the blown glass carafe to ensure freshness without deducting from the minimal, luxurious aesthetic. Whatever you choose to fill the carafe with, from wine to water, will taste crisp thanks to the high-quality glass. Lacking any microscopic holes, glass maintains taste better than other materials. Air out a special red by transferring it into the carafe before you sit down for the meal.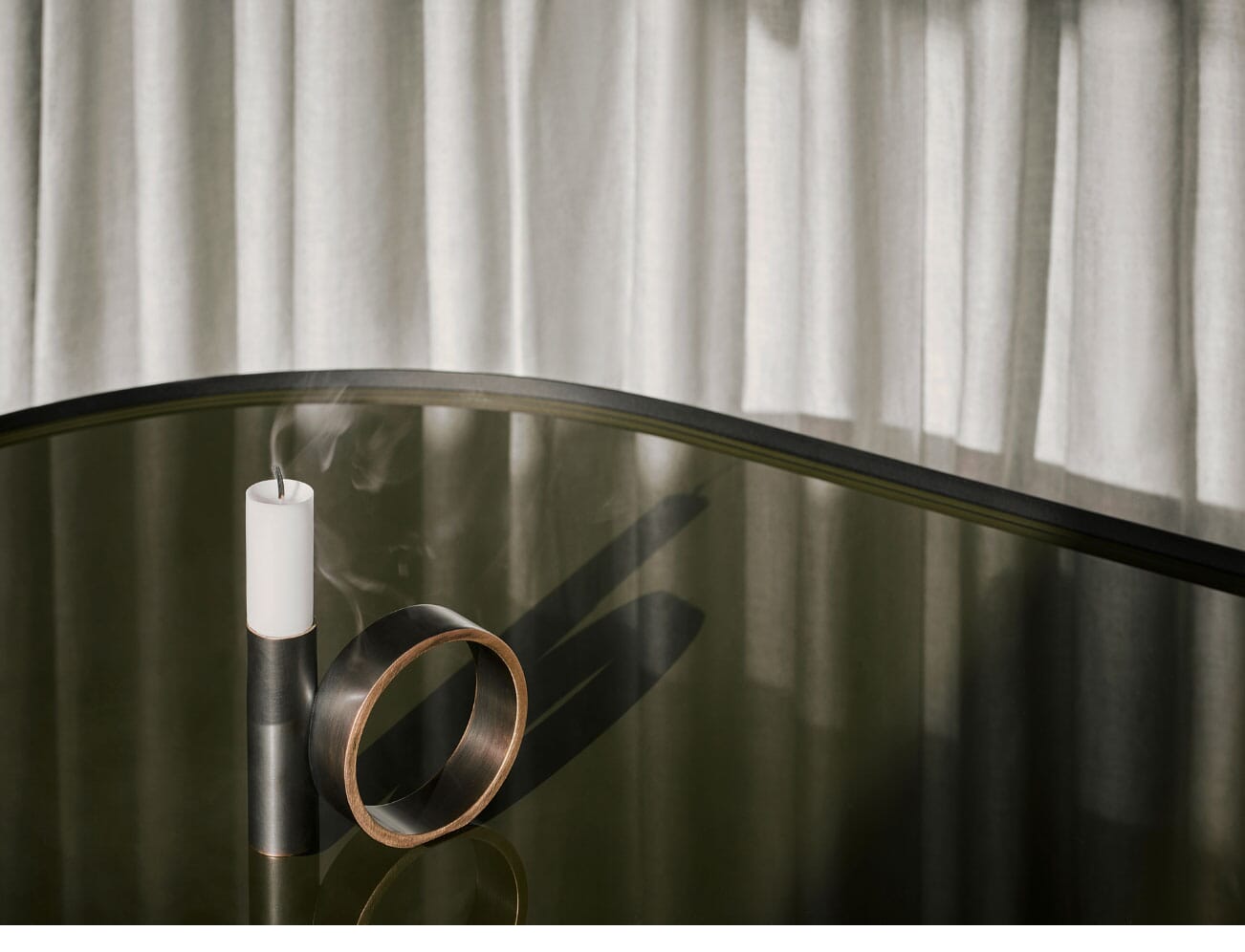 Brass Balance Candle Holder
Menu's Balance Candle Holder is designed by Frederik Alexander Werner who took inspiration from traditional candle holders that were carried to illuminate the path ahead. In an experiment to deconstruct these classic holders, Werner managed to distill the design down to two essential shapes. A circular handle meets the column of the candle holder, resulting in a design that's bold in its simplicity. So, light a Christmas candle and give this contemporary antique a purpose on the 25th.

Menu Hunting Green / Beige Bottle Grinder 2 Pack
One of our favourite pieces of kitchenware has to be Menu's Bottle Grinders. The atypical shape is an effort to encourage experimentation, hoping that the user will play with the design to understand it. A powerful ceramic mechanism also asks the user to experiment: is there anything that these grinders can't deal with? From spices and grains to nuts, seeds and dried fruit, nothing is safe from the teeth of Menu's Bottle Grinder.
Stackable Glass, 33cl Set of 4
While the bottle grinder and candle holder may be an attractive addition to the festive table, they aren't essentials. Menu's Stackable Glasses, on the other hand, certainly are. These mouth-blown glasses are suitable for any event and any beverage thanks to their elegant simplicity. The slender shape makes the design a true pleasure to hold and drink from and it's not all aesthetics, these stackable glasses are entirely practical too. Designers Norm Architects explain that "Practical design is sometimes destined to be soulless, but we wanted to challenge that. It doesn't have to look dull."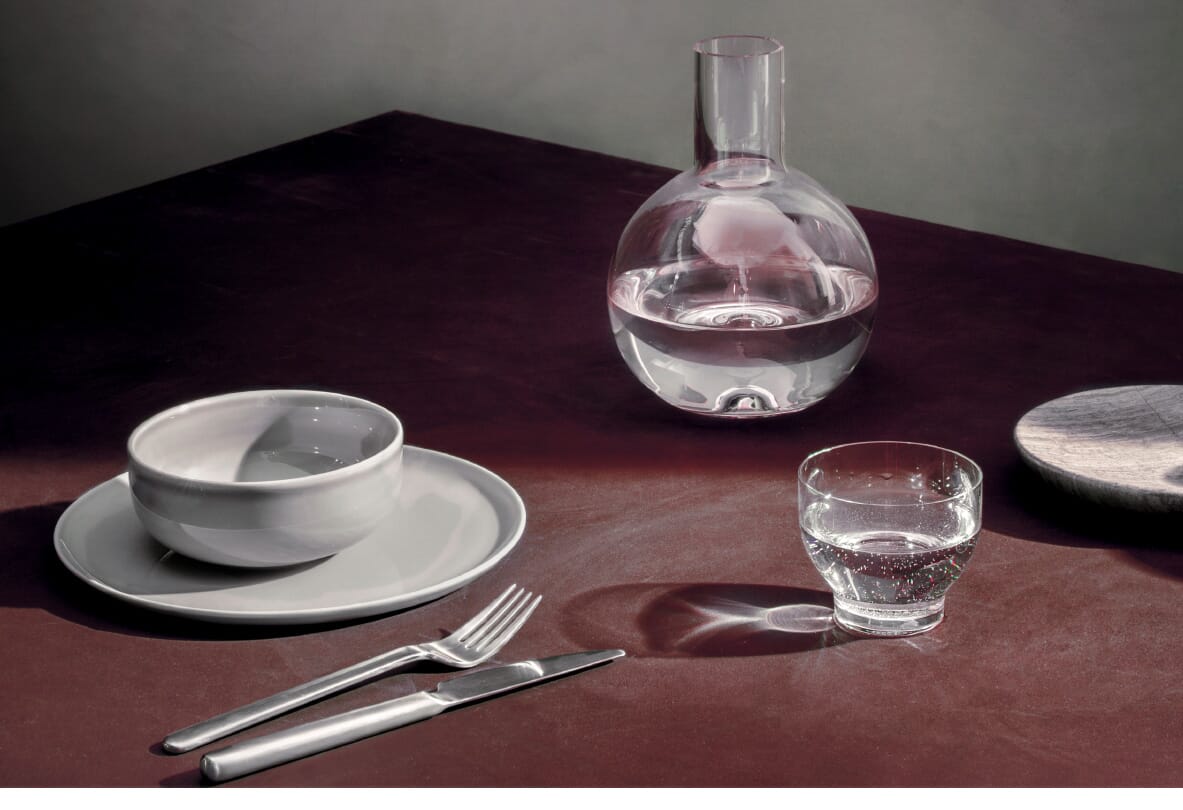 White New Norm Low Bowl Set of 4
Complement your new glasses with a set of Norm Architects-designed bowls. Manufactured at a state-of-the-art factory that makes porcelain for some of the world's best restaurants and hotels, each bowl is burned twice at 1,400 degrees to afford maximum strength. Once fired, the bowls are finished with a special glaze that lends the porcelain its watercolour-like texture.
Shop all Menu at OPUMO.
Read up on how to style the perfect dining table.