We've said it before, and we'll say it again: less is more when it comes to decorating your living space. While bold and busy schemes may have their appeal, simple, Scandi-inspired interiors make for more comfortable and relaxed living in the long term. And minimalist doesn't have to mean boring: you can thoughtfully curate your space so that it still retains a sense of character and reflects your own personal style. Curious to know how? Read on for a few simple yet effective decorating ideas that will bring the minimalist living room of your dreams to life.
Tips for a minimalist living room
Embrace texture over pattern
Visual interest doesn't have to come in the form of bright colours and clashing patterns. In fact, you can create an elegantly understated space by mixing and matching different textures in similar colour schemes. Play with contrasting materials – wool and linen, sheepskin and rattan, cotton and velvet: you get the idea.
Choose furniture with clean lines and simple shapes
Create a feeling of space and ease by opting for homewares and furniture items that are fuss-free in form and won't detract from the rest of your interiors. Simple shapes work best for minimalist interiors – whether it's a plain round mirror, a streamlined sofa or a sleek rectangular light fitting. Focus on quality of construction over extraneous aesthetic details.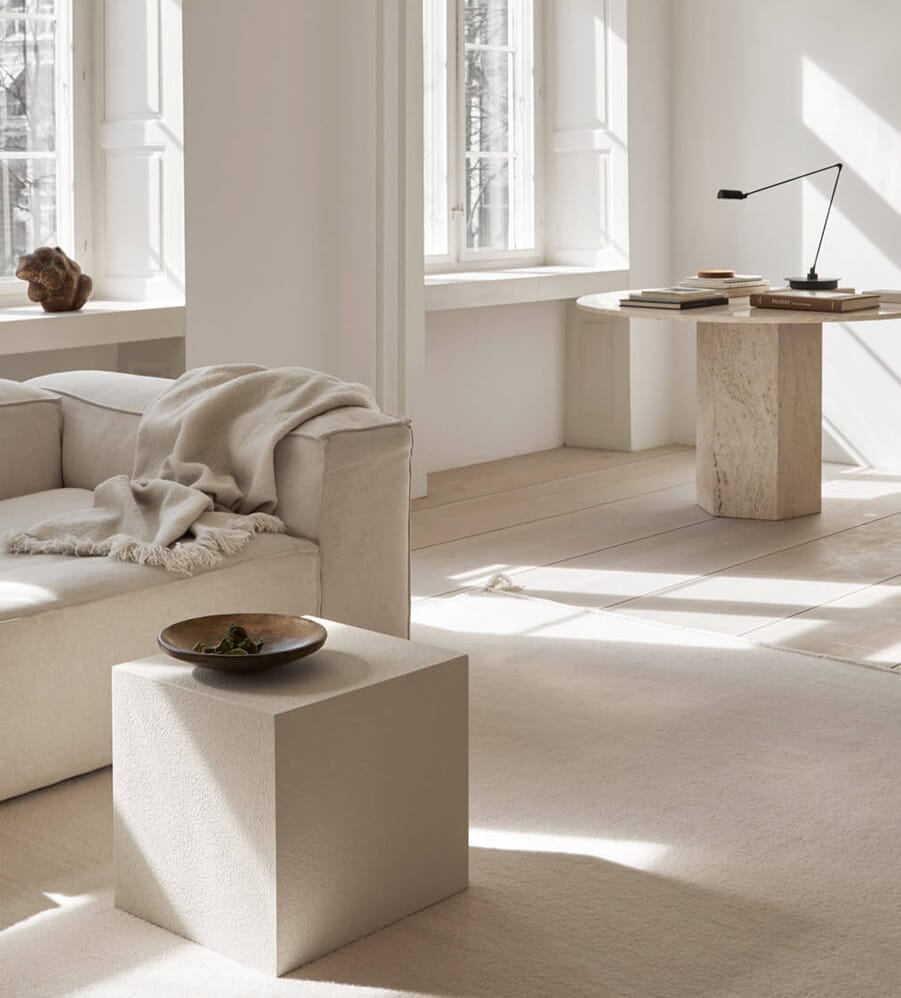 Favour neutral hues
A minimalist living room doesn't necessary mean everything has to be bright and white. A neutral colour palette of warmer hues – think cream, off-white and beige tones with occasional accents – will create a sense of calm, rather than that cold, sterile feel that some all-white spaces can bring about.
Create focal points
Your space doesn't have to be completely sparse for it to be minimalist. A few focal points will create interest and inject just the right amount of character into a room, while complementing the rest of your interiors. A striking clock, interesting artwork or beautiful vase should do the trick.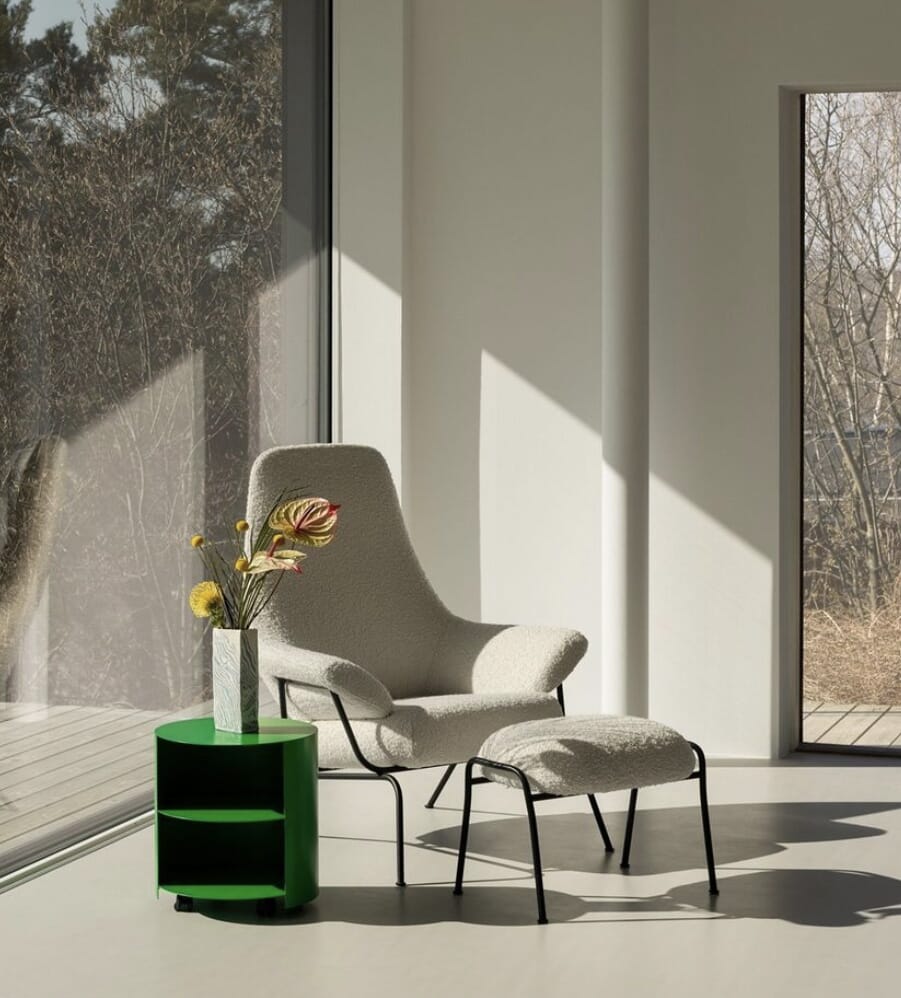 Remove unnecessary clutter
This one should be a no-brainer: by its very nature, a minimalist living room should be free of mess and disorder. Embrace your inner Marie Kondo and minimise accessories, prioritising only what brings you joy. A few coffee table books here, a scented candle there, maybe a few house plants.
Take inspiration from nature
Take your styling cues from the natural world and bring a bit of the outside in, with rich textures, natural materials, organic shapes and earthy hues. The incorporation of materials like wood, bamboo and wool will instantly create a more serene space.
Homewares for a minimalist living room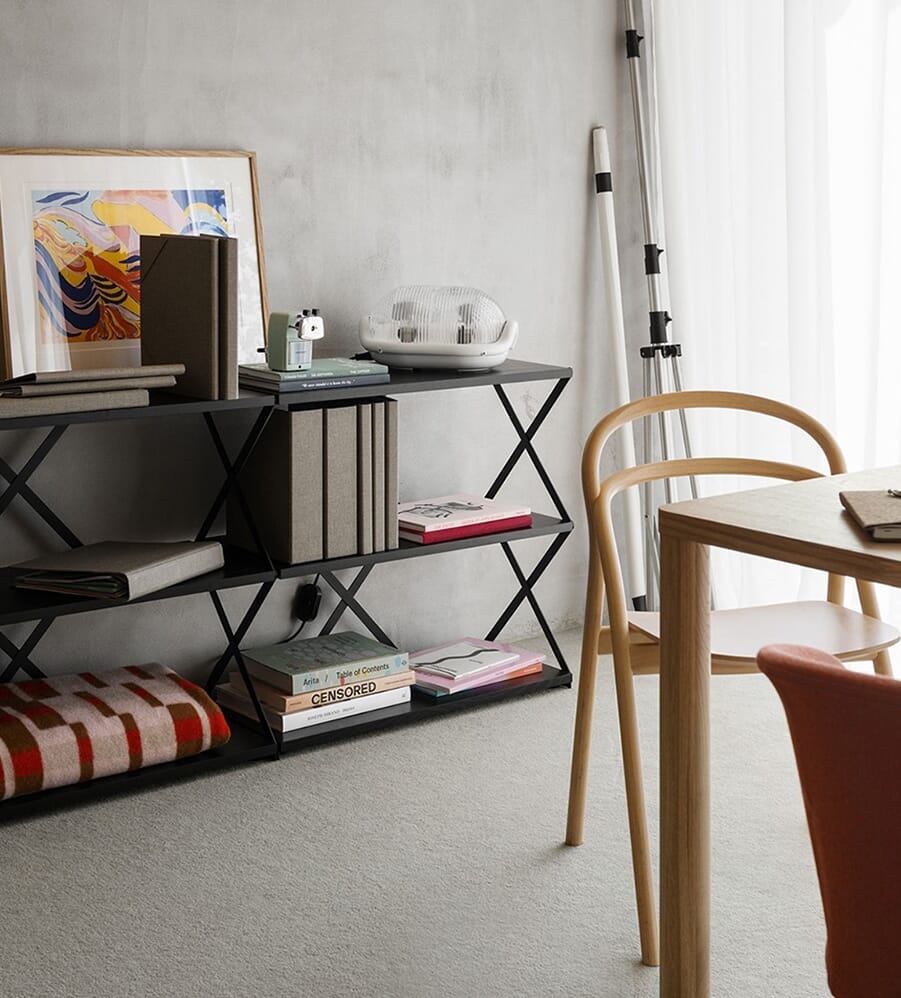 Hem Lift shelf 6 by Staffan Holm
Staffan Holm's Lift Shelf, designed for Swedish furniture powerhouse Hem, is a flexible and functional storage solution that's ideal for accommodating any books, plants or accessories you want to showcase. Inspired by industrial scissor lifts, its metal cross-shaped modular form is economical and attractive.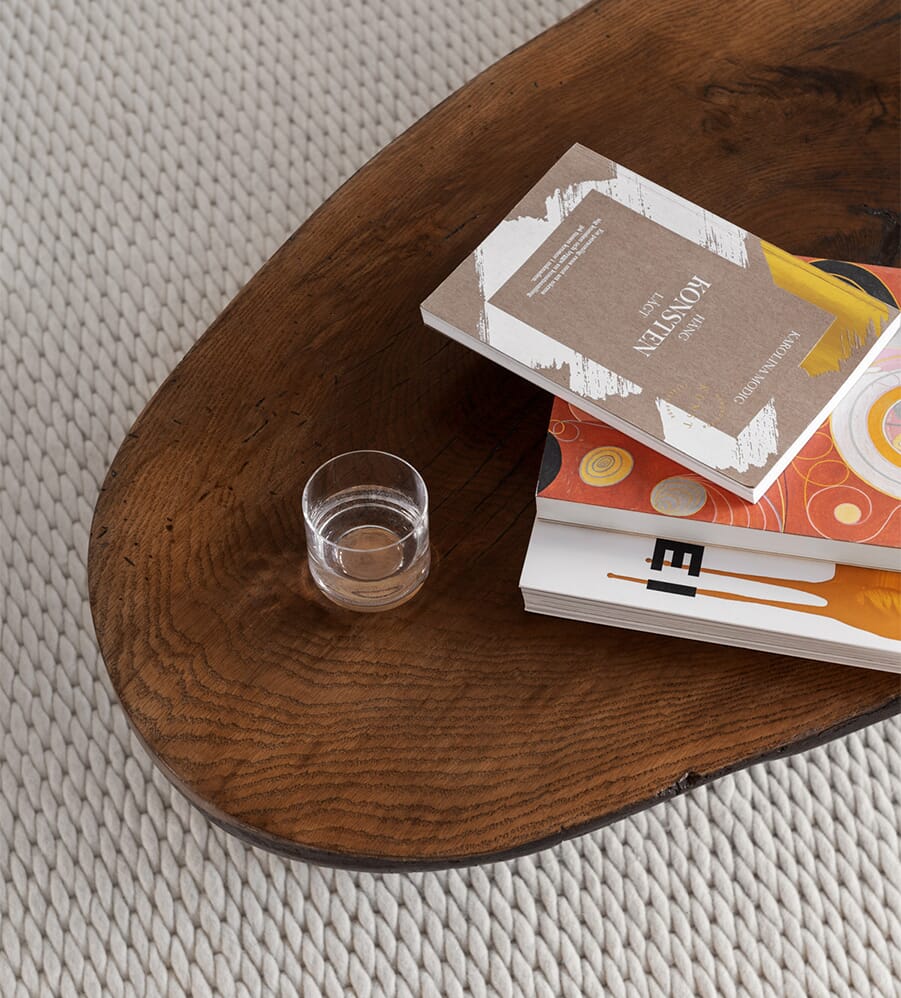 Nordic Knots Dunes Rug
This perfectly understated rug from Nordic Knots is straight from a minimalist's dream. Woven from a thick and heavy New Zealand wool and boasting an elegant cream hue, it's a timeless living room addition that's luxurious yet understated.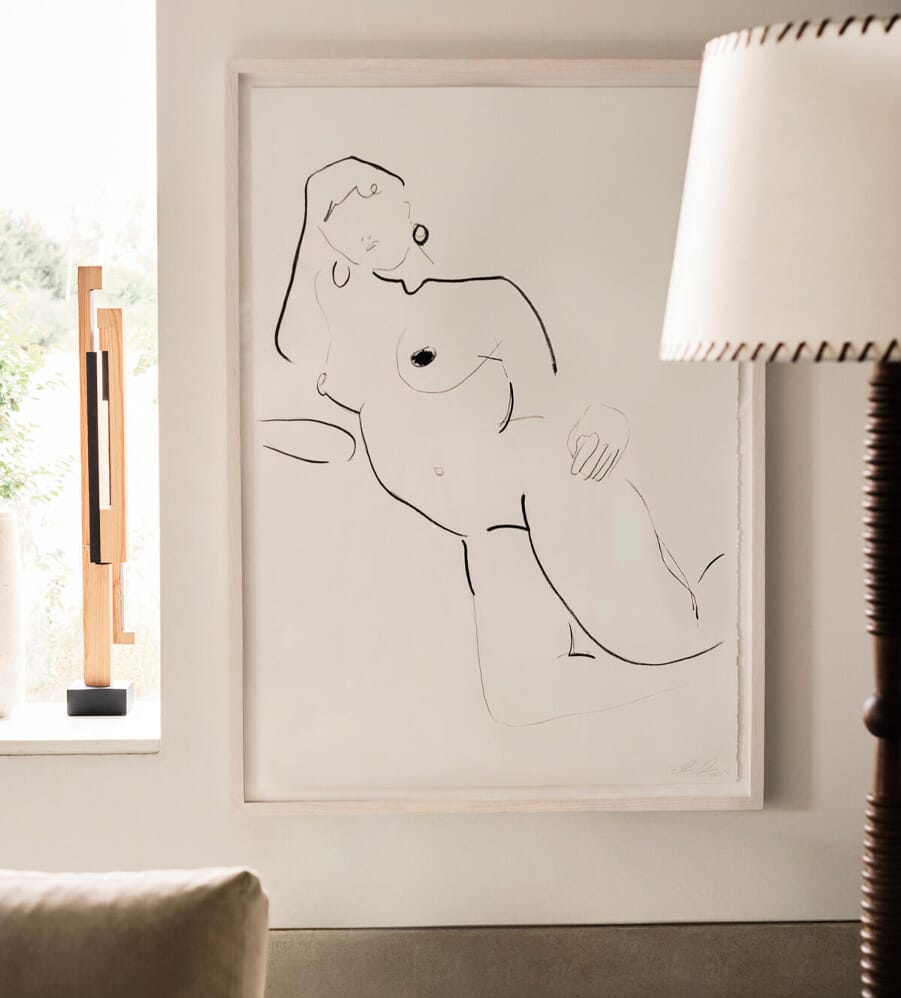 Soho Home Cassie in the Studio 4 by Alexandria Coe
This original artwork by Alexandria Coe (available exclusively at Soho Home) portrays the female form in minimalist lines and shapes, drawing attention to the simultaneous vulnerability and strength of womanhood. The charcoal on cartridge paper work comes in a simple white timber frame. Hang it as part of a gallery wall, or by itself for a stronger visual impact.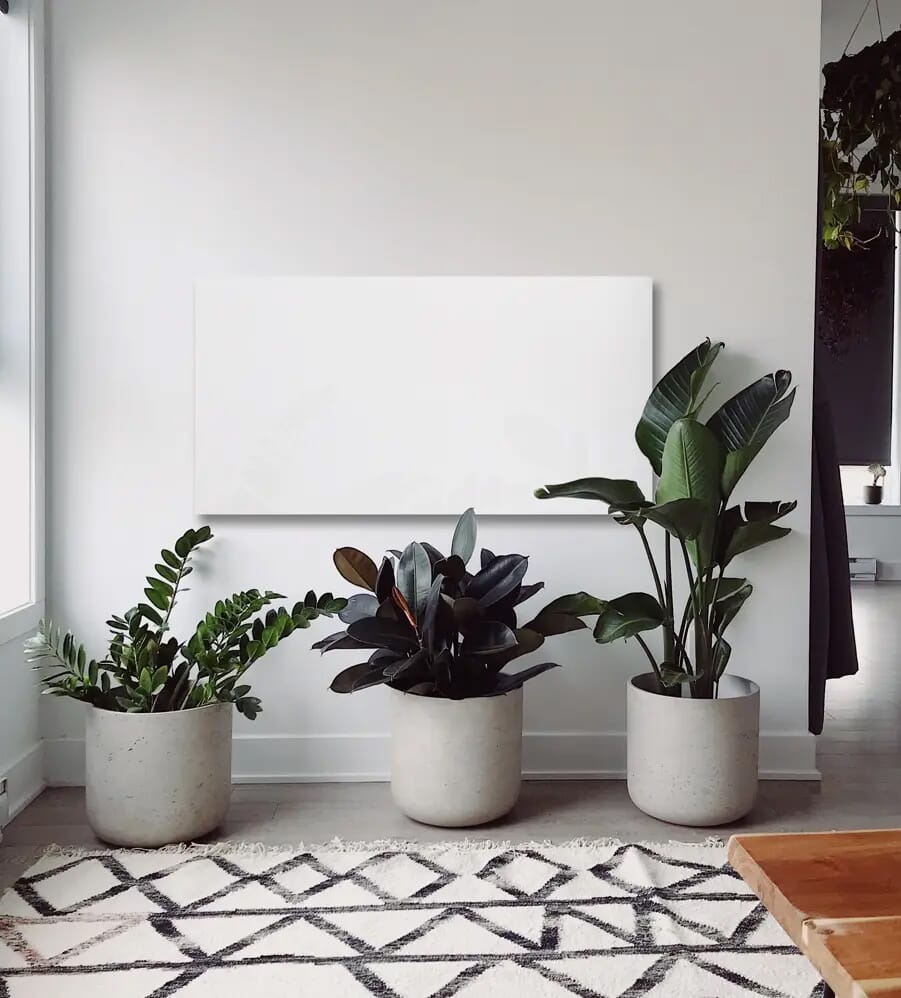 BOLDR Kelvin Heater
Modern, minimal design combines with cost-efficiency and a slick smartphone app to bring heating to the modern age. Introducing BOLDR's Kelvin Heater, a stylish smart heater that rejects the inefficiency and ineffectiveness of traditional home heating systems in favour of a streamlined and sustainable approach. Kelvin uses eco-friendly far infrared heating technology to heat your home, keeping your space warm while using 30% less energy than traditional electric heaters. It's better for your wallet and better for the planet.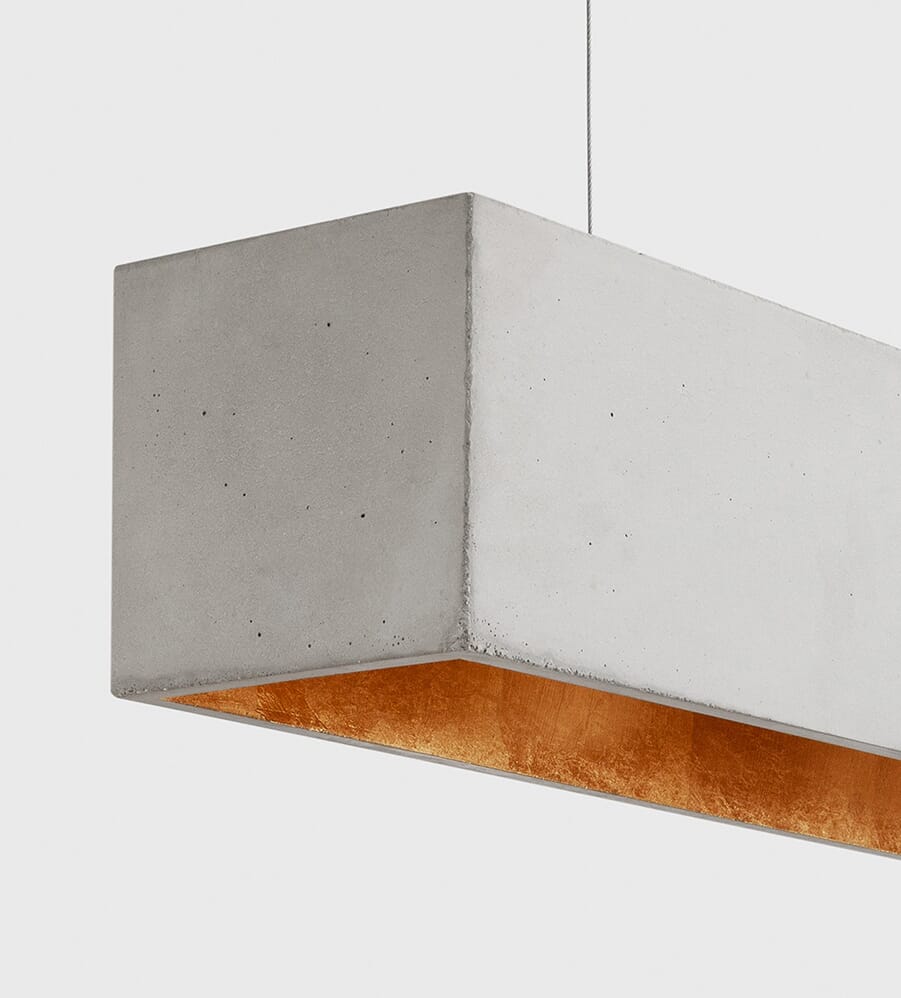 GANTLights [C1] Oak Pendant Light
This sleek, minimalist pendant light from Berlin-based lighting specialists GANTLights combines natural oak wood with rough concrete for an intriguing blend of textures that will subtly transform a space. Its sleek and simple look will complement any interior scheme.
Find more minimalist interior design inspiration with these sleek city penthouses.
---
---