There are staircases that are purely functional, made to connect floors and take you from A to B, and then there are staircases that — ahem — take things to the next level, with their statement-making architectural design. The following spiral staircases fall into the latter category, proving that necessary interior elements can double as unique sculptural focal points. Don't blame us if this leaves you yearning to install a spiral staircase in your own home.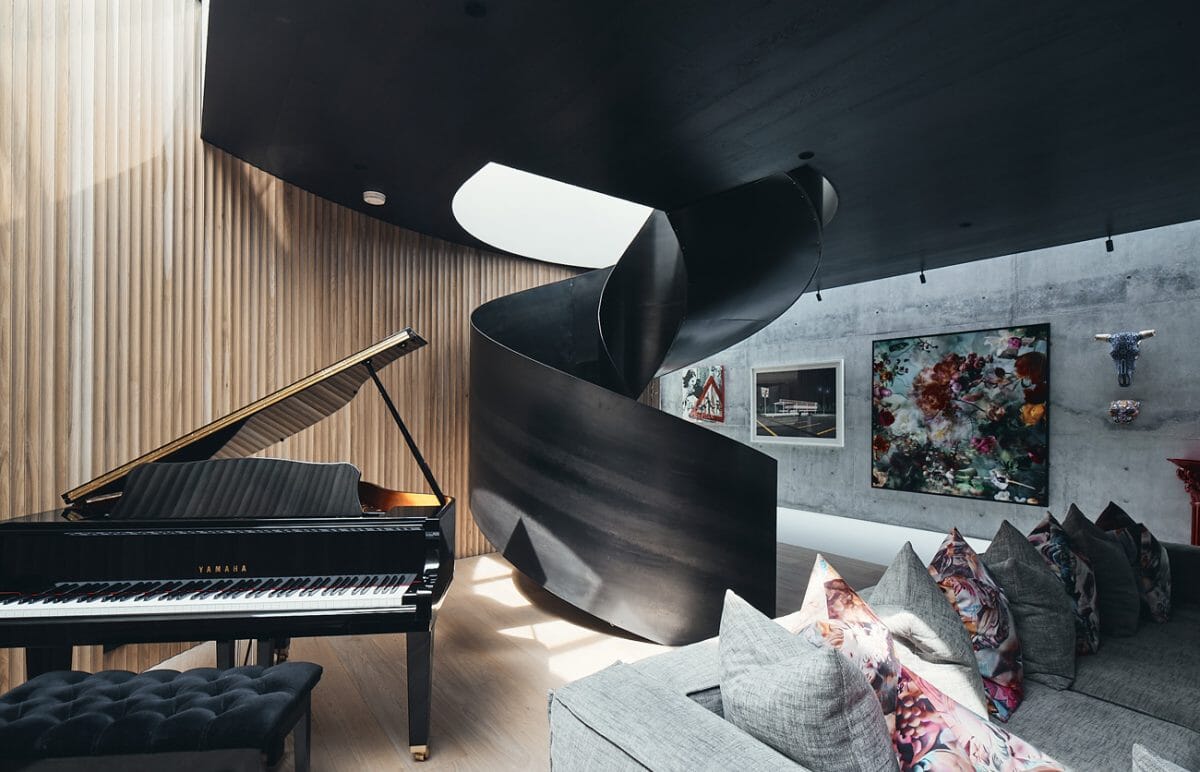 JARtB House
Australian architecture firm Kavellaris Urban Design (KUD) recently completed JARtB House, an innovative residence in Toorak, Melbourne that acts as both art gallery and home. Its visually captivating helical staircase complements the circular windows and openings throughout the space and acts as a sculpture in itself.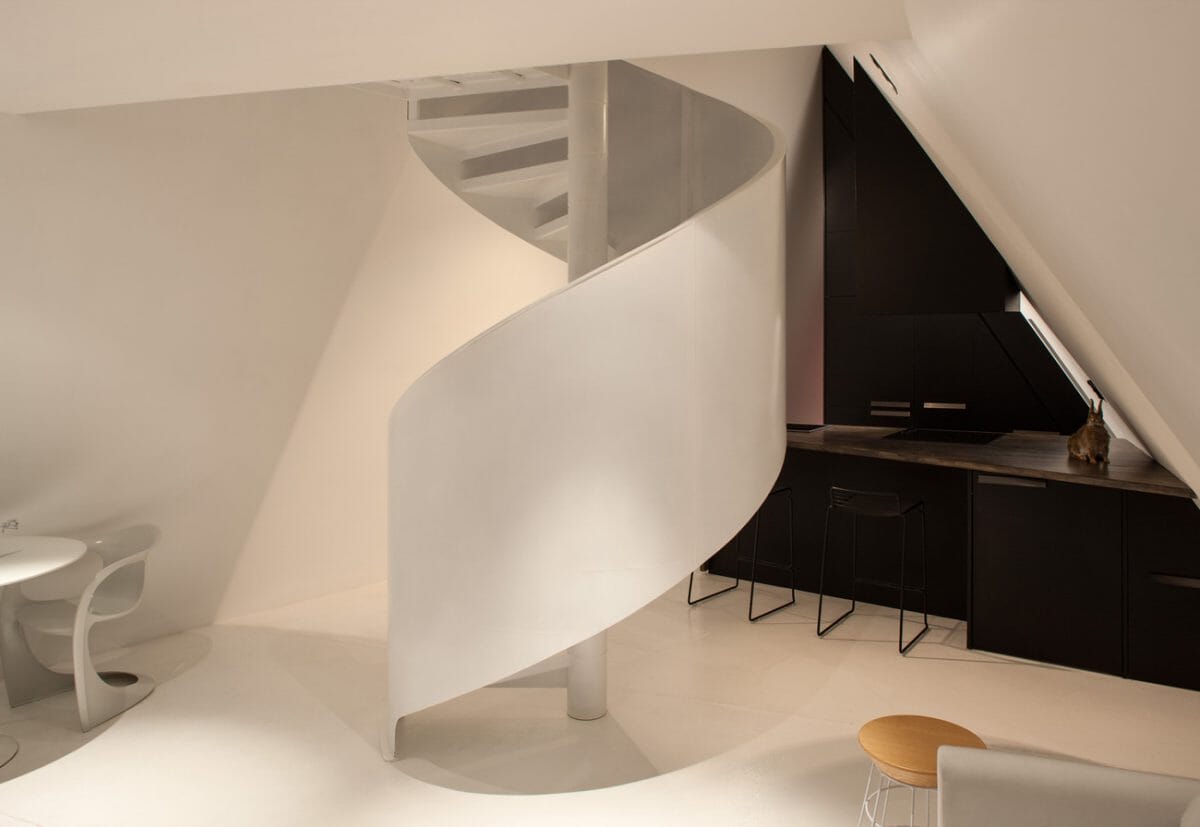 The Tent House
Redefining the concept of a weekend retreat, Chris Tate conceived the ultra unique Tent House in the rainforest of Waiheke Island in New Zealand. The A-frame cabin is minimalist in style, with elegant and understated interiors that draw attention to the natural surroundings. The sleek white metal spiral staircase running up through the centre of the building is especially striking when viewed from outside through the floor-to-ceiling windows.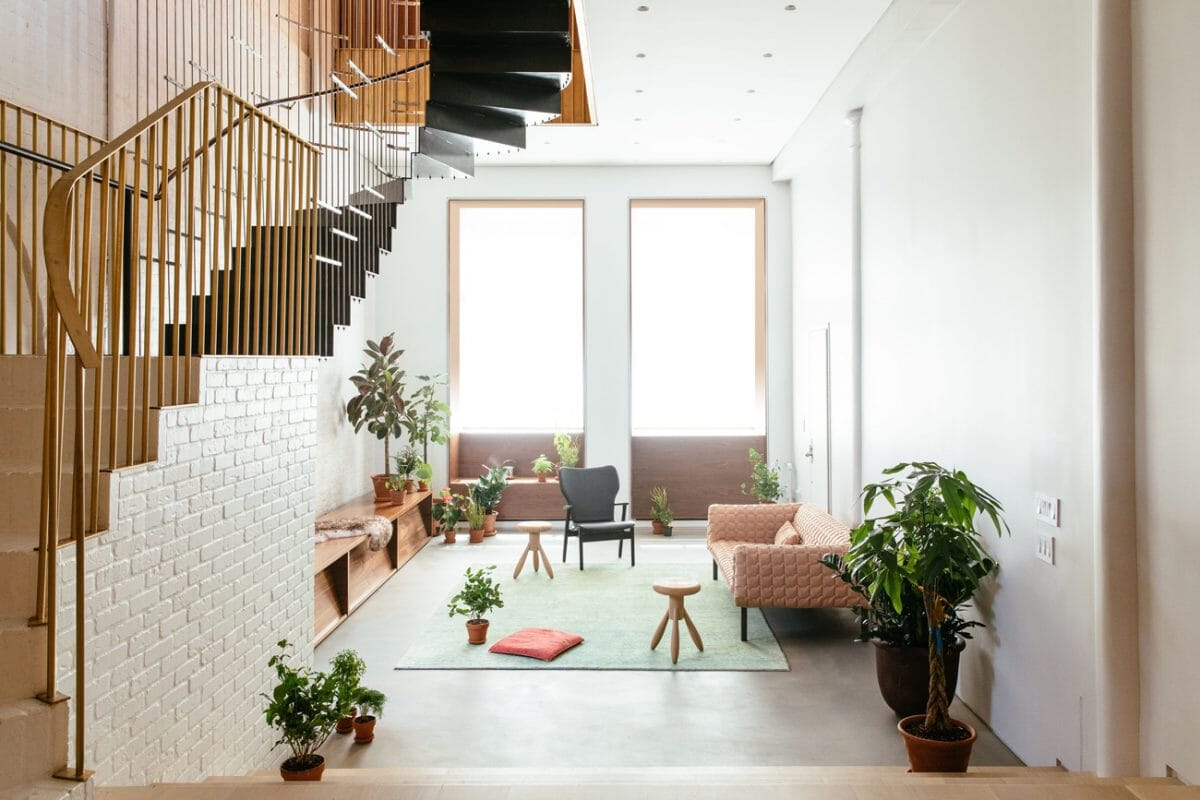 Raft Loft
Dash Marshall's Raft Loft in New York City cleverly combines two seperate dwellings, connecting them via a partially suspended black spiral staircase. The American studio experimented with different materials on the staircase for an industrial-inspired look. It comprises brass, stainless steel, blackened steel and brick, with the brick half rising up from the ground floor, while the other half hangs from the ceiling of the second floor.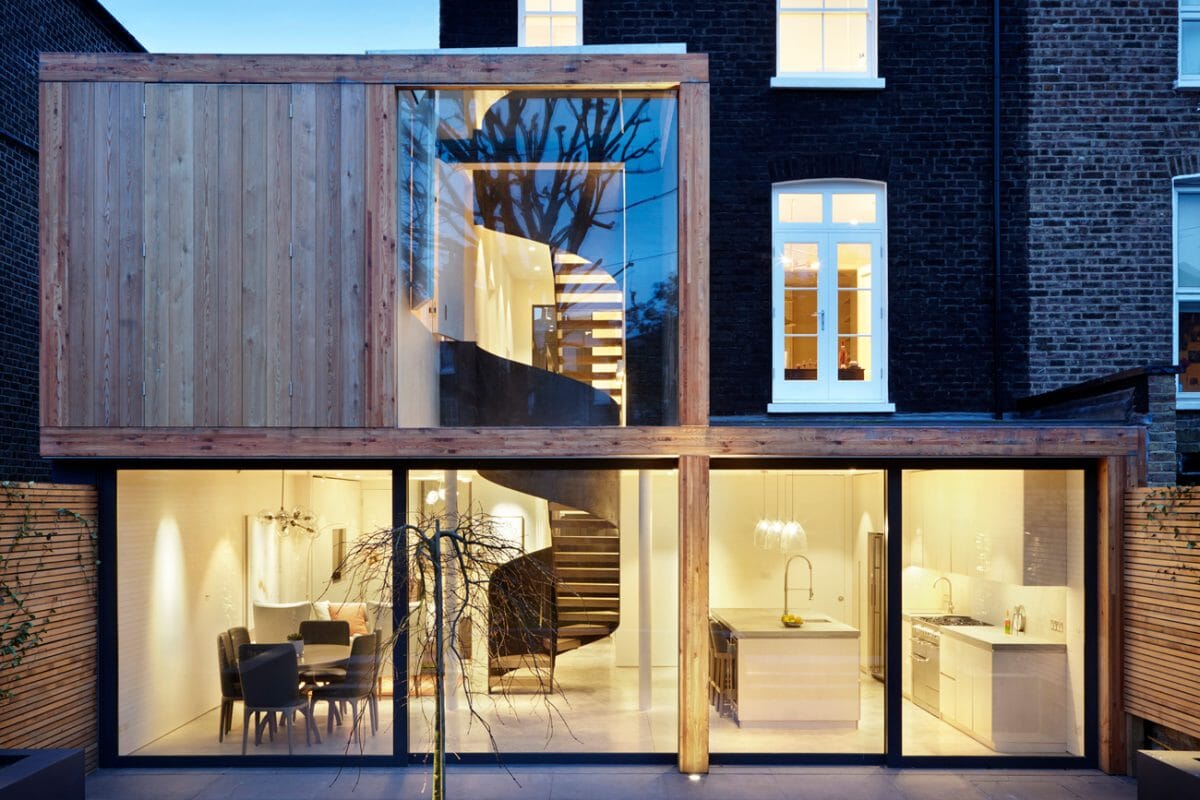 De Beauvoir House
Cousins & Cousins remodelled and extended a family home in east London, creating an impressive two storey extension that makes the most of space and improves the building's layout. A bespoke steel spiral staircase forms the heart of the house, ascending through the centre of the building to connect the living area with the master suite floor. A large window framing the staircase ensures plenty of natural light reaches both floors.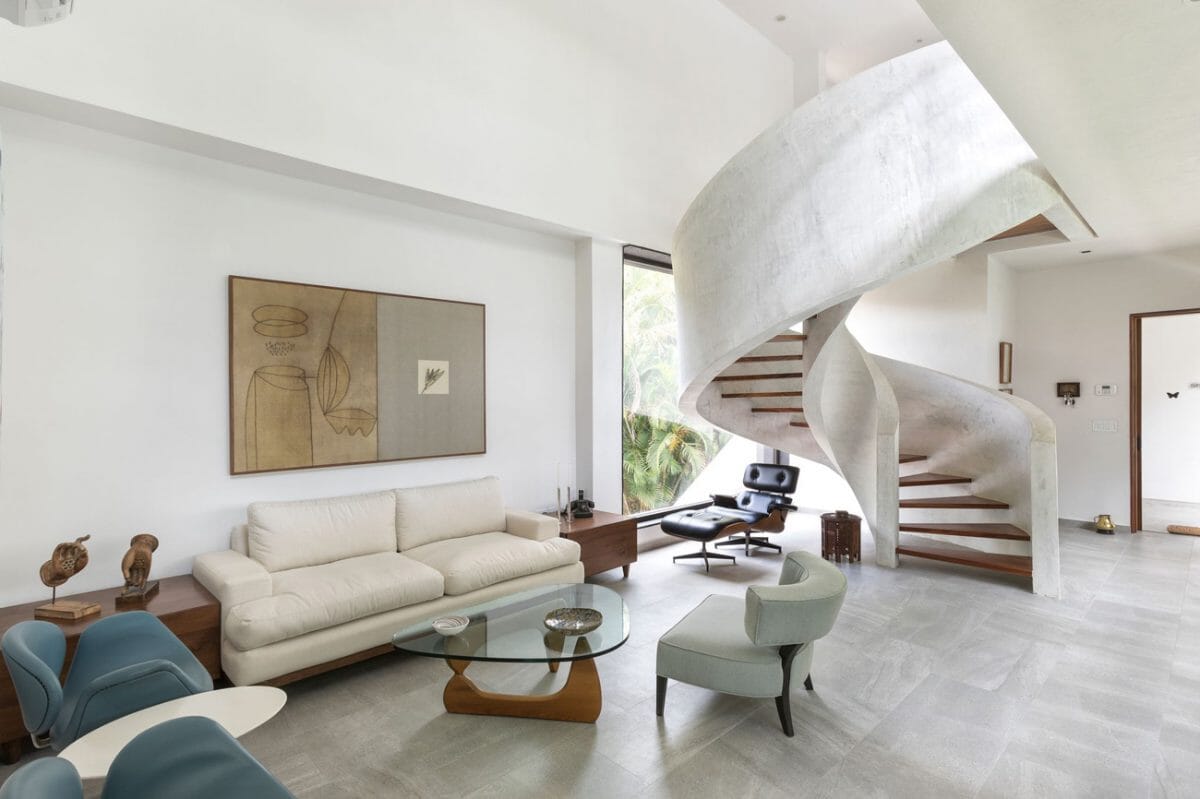 Sundaram House
Located in San Pancho, Mexico, Sundaram House was designed by RVO Studio as a light-filled haven, perfect for entertaining. Its concrete spiral staircase is the star of the show, rising through the centre of the residence and connecting the floors for an optimal sense of flow. The white colour adheres to the natural aesthetic of the rest of the building, creating a sense of tranquility.
Have a thing for spiral staircases? Here's one more to pique your interest.
---
---