With the variety of high-rise buildings and development plots around London a lot of the more astute and understated residential developments can fly under the radar. Not this one, though. Set within the picturesque and handily central location of Harley Street Conservation Area in the Borough of Westminster, Marylebone-based architects Morrow + Lorraine have transformed a set of scenic mews houses into five contemporary residential units.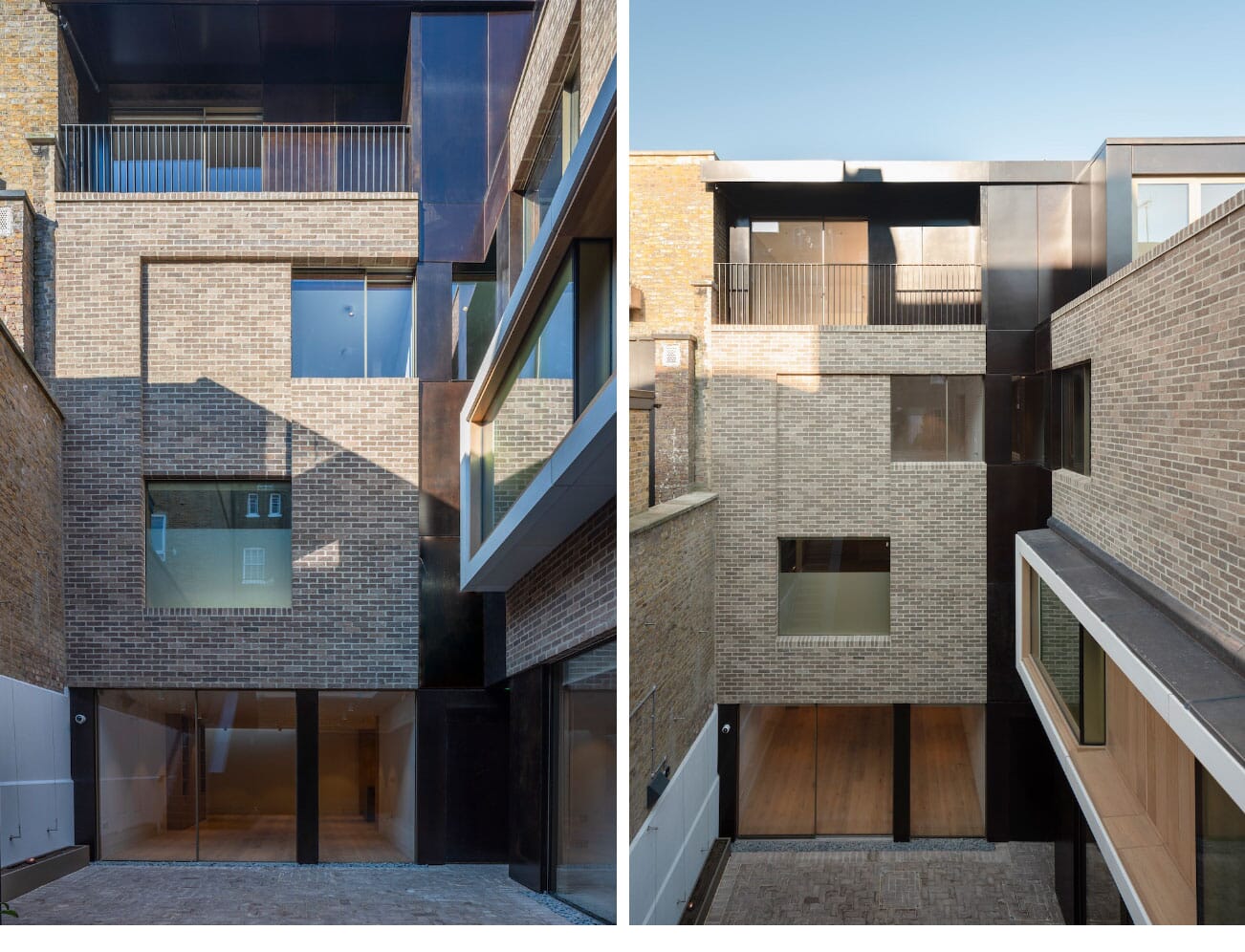 Overall, the project involved the demolition of an existing building with the curtilage of a Grade 2* listed building and replacing it with a new development of 5 residential units spread across four storeys that all sit behind a retained façade.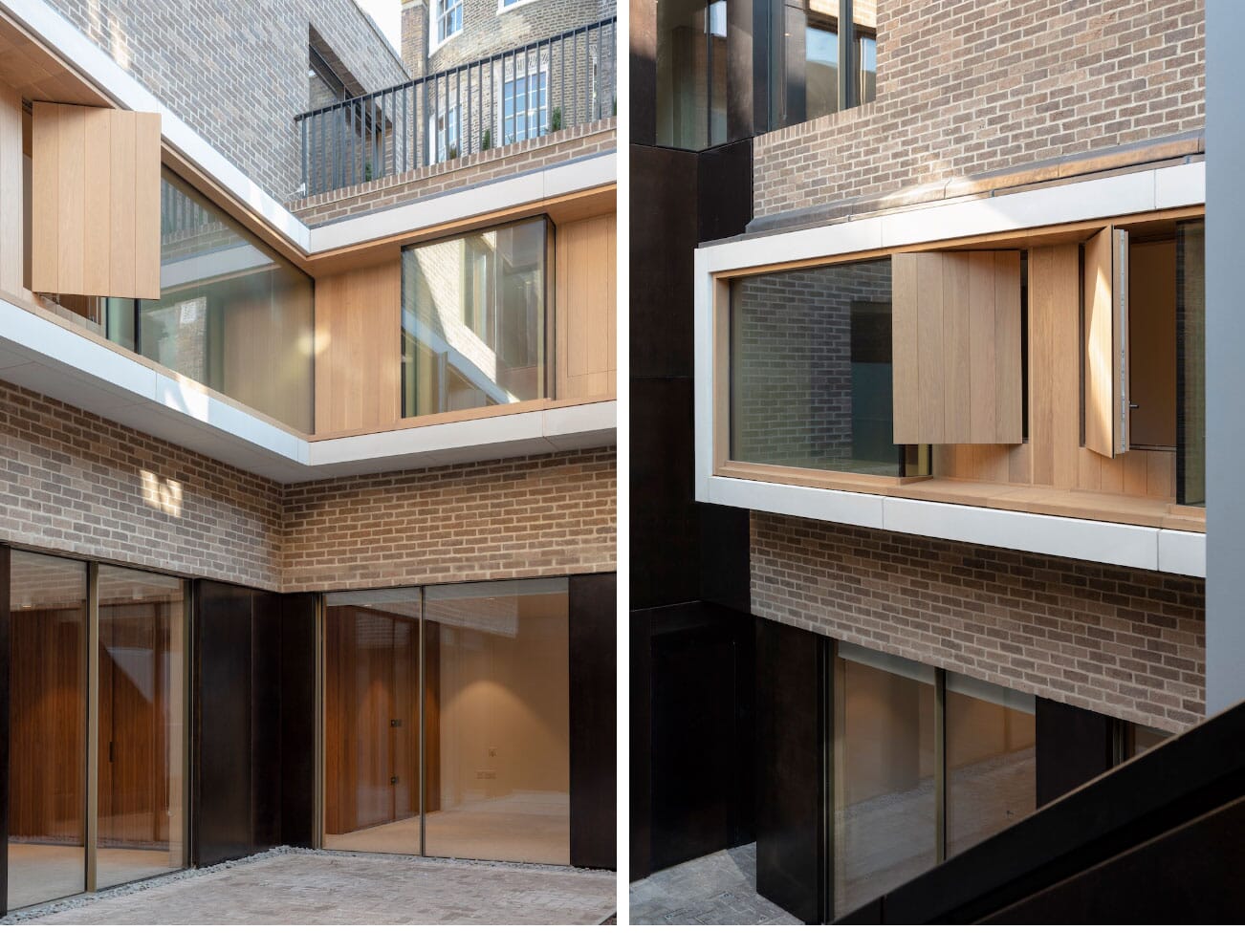 The best bit is the balance that the architects have managed to achieve in the development; merging the old and the new and, impressively, creating a successful dialogue with the modern design and the context of its grade II listed building.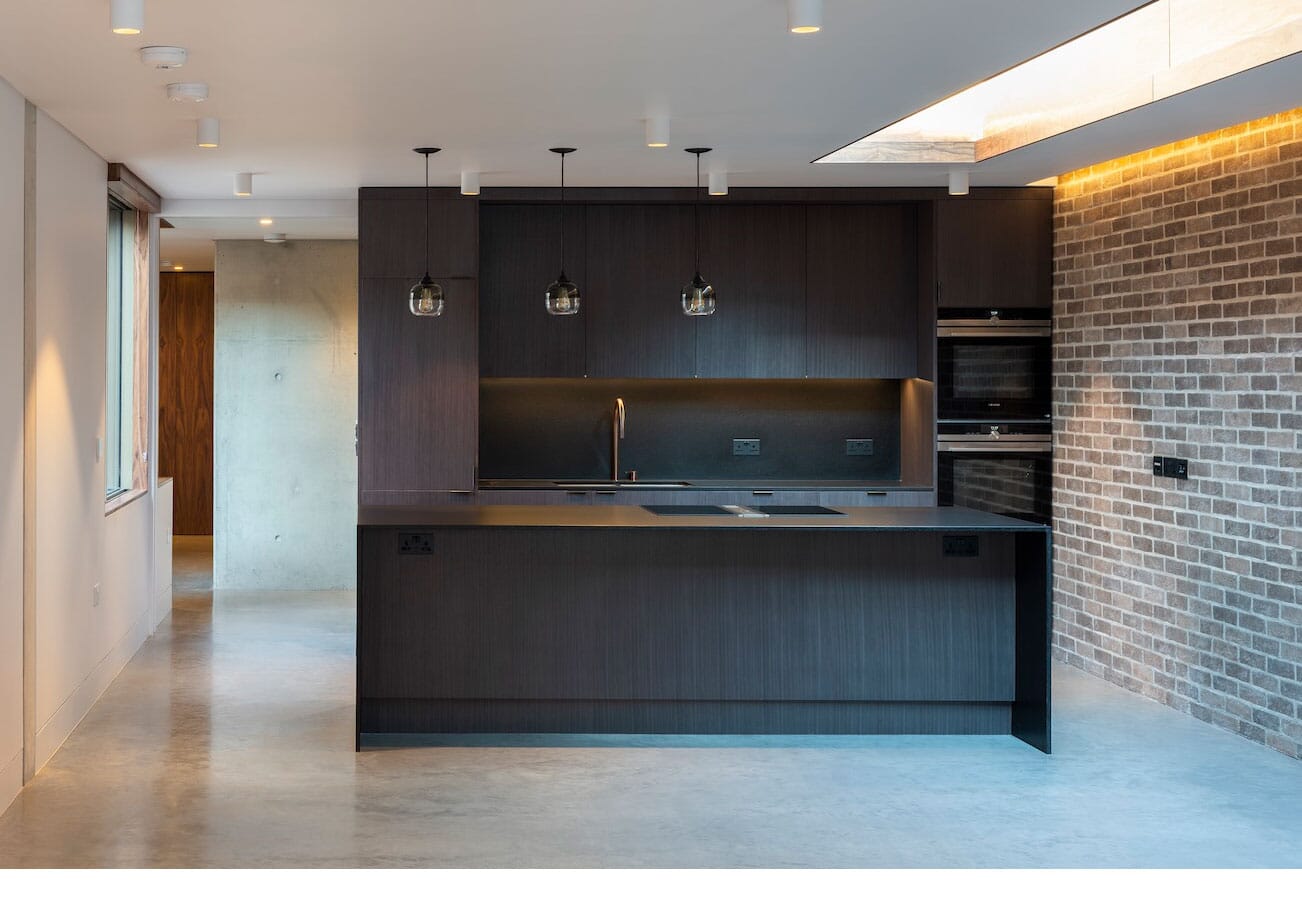 Their approach involved maintaining the original facade, while completely demolishing the rest of the structure to replace the interior and the buildings around the courtyard with a modern and energy efficient apartment building.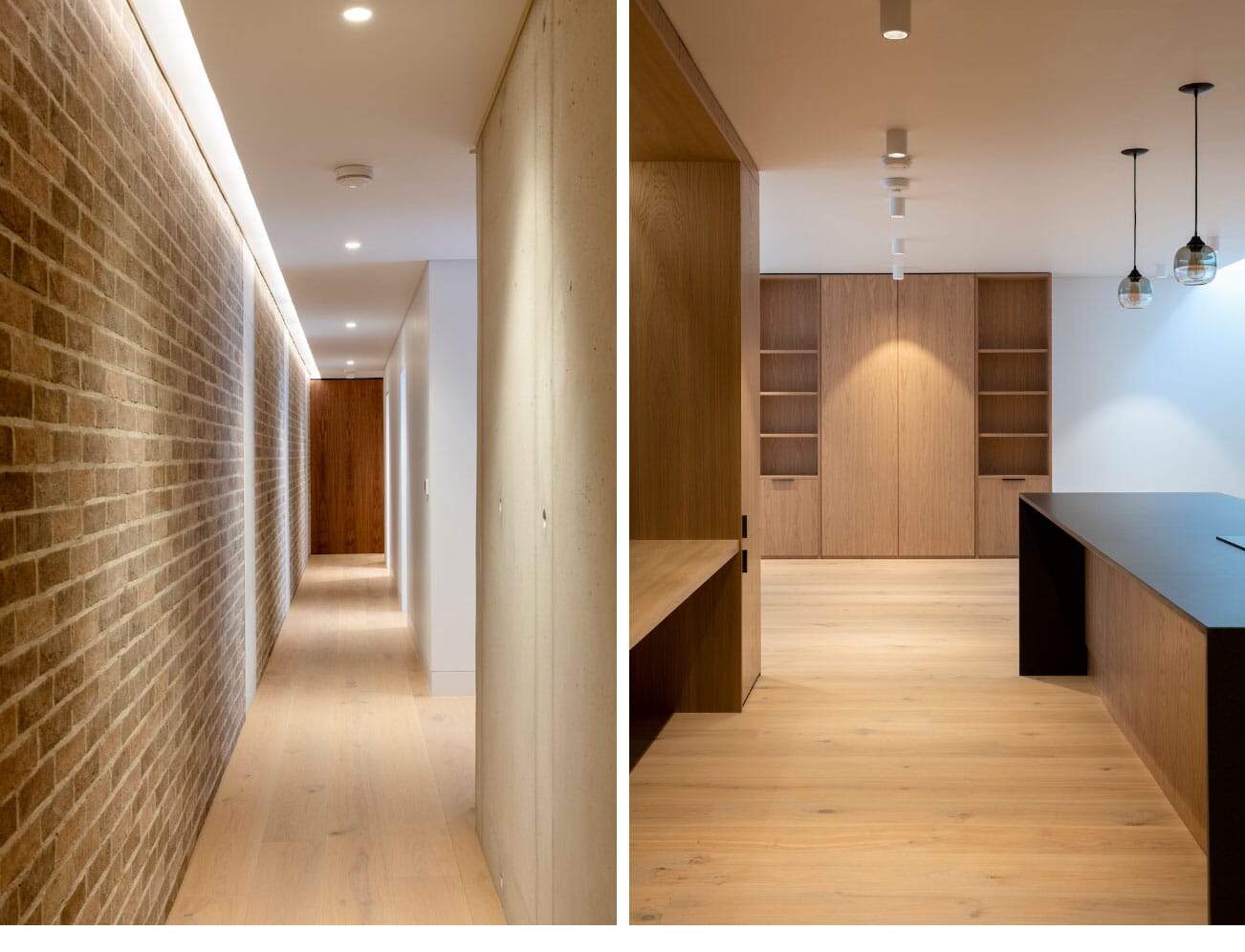 Most impressively, the new four-storey design maintains the original footprint and includes a brand-new extension, which provides much-needed breathing space across the individual properties.
What's more, all of the interiors are streamlined, neutral and modern which not only enhances the sense of space but also brings the outdoors in with the help of large glass windows that give life to the interior despite its dense urban environment.
The sense of privacy is complemented by the interior's material palette of muted colour hues, brick cladding and blackened steel which complements the Grade II* listed shell.
Photography by Timothy Soar