In a high density development in the heart of Singapore, an unusual approach has turned a small apartment into a place of light, sanctuary and, strangely, space.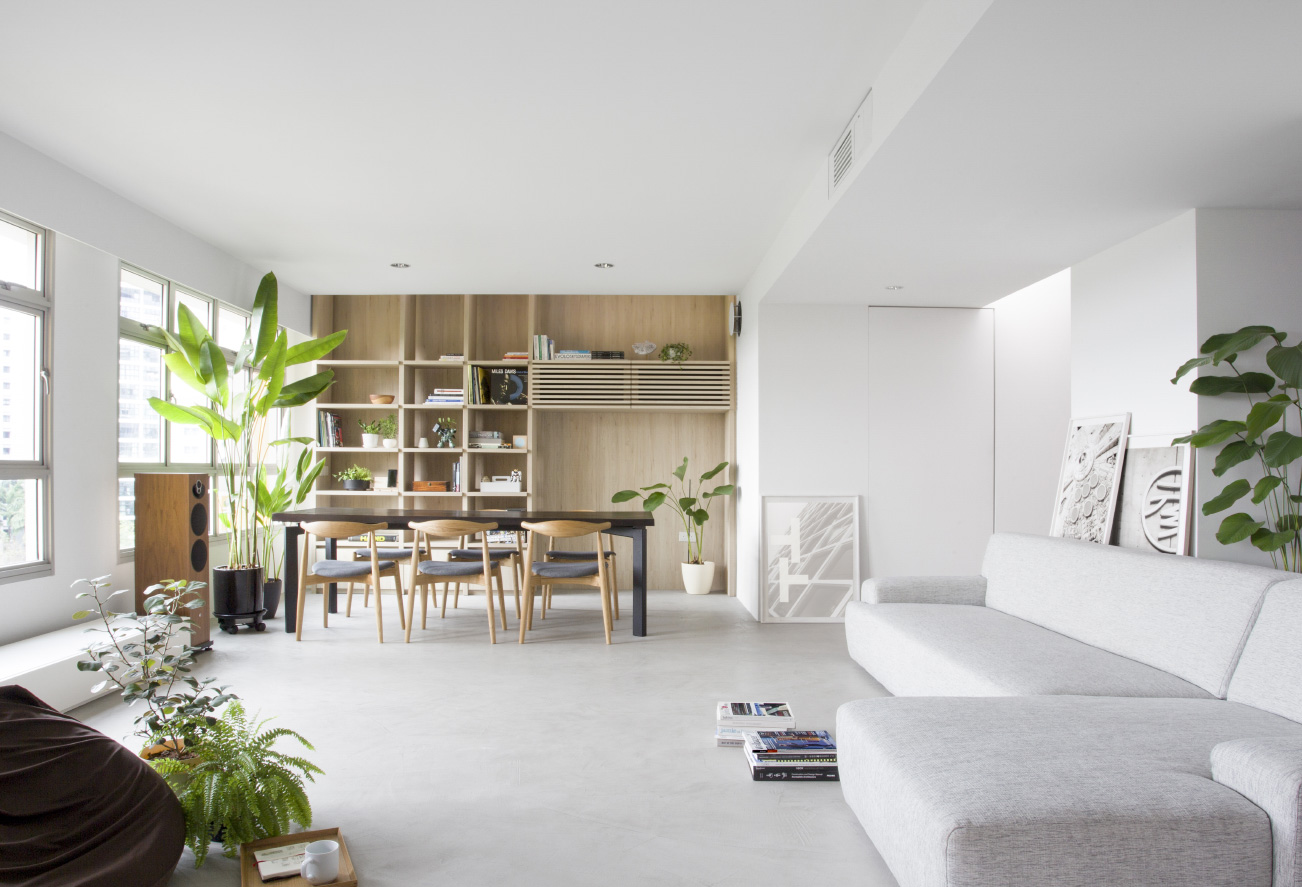 Faced with the client's desire for a "House in a Flat", Nitton Architects came up with a novel and bold solution. They removed all non-structural walls to create a single open plan space, designed for the changing needs of a young family.
Innovative divisions section off the flat into living zones. A glass panel can be curtained to give the new master suite privacy. Concealed doors in a bookshelf lead playfully into a guest bedroom where beds either slide out or are folded against walls when not in use.
Instead of a corridor, the living zones are linked by a decked internal garden, adding greenery to the apartment and further enhancing the sense of space. Walls are uniformly white, with grey carpeting and flooring to the kitchen area, partly concealed behind a structural pillar.
There's a sense of authenticity about the "House in a Flat". Not only is it deceptively spacious, but the walls that do remain are strictly those that are needed. Form follows function? Achieved.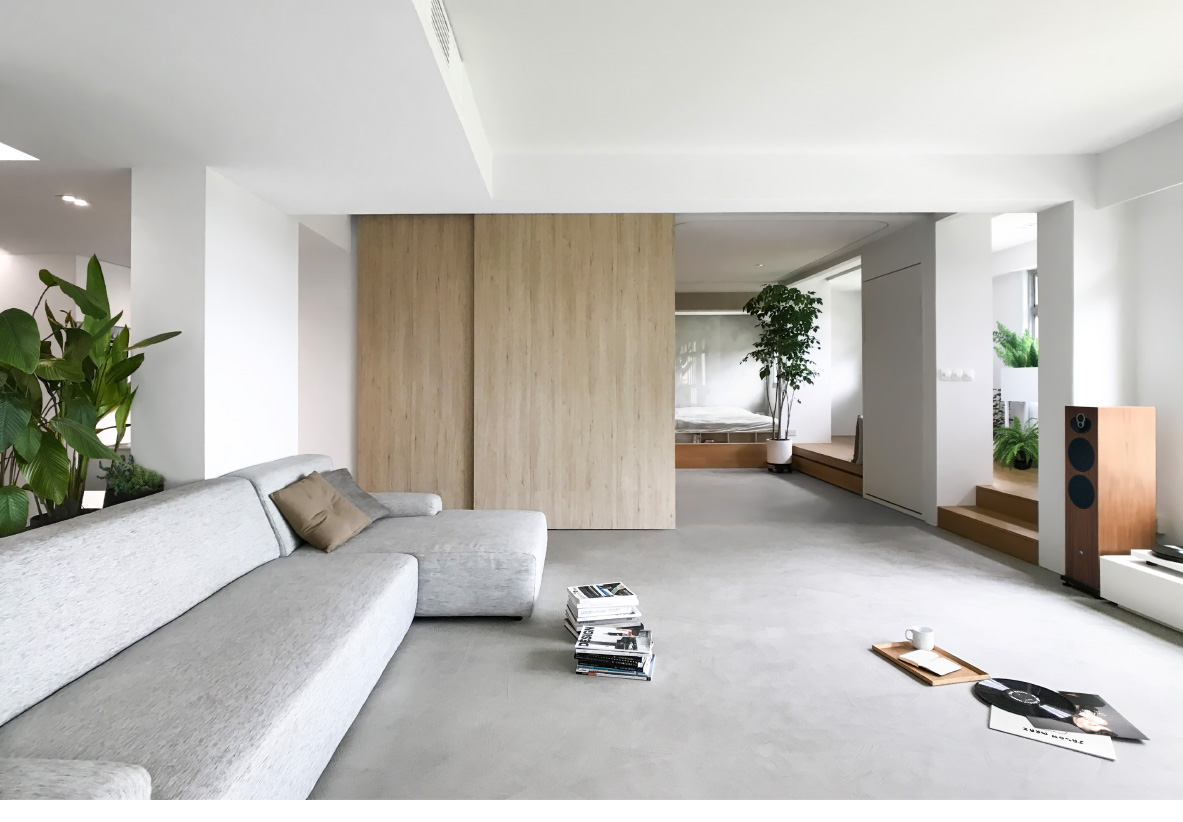 Want more of the best everyday architecture? Check out this tiny modernist apartment in Brasilia.
Location: Singapore
Floor Area: 110 square meters
Apartment Typology: Public housing, 3-bedroom (original configuration) flat
Architects: Nitton Architects
Design Team: Lee Liting, Chow Khoon Toong
Project Status: Completed in 2017