High in the arid Californian desert, a family retreat effortlessly transforms off-grid into high style. Seattle-based Olson Kundig Architects have taken inspiration from the idea of tents around a campfire. The result is stunning sustainability.
A hearth forms the centrepiece of this getaway residence, called 'Sawmill'. Three wings radiate from the centre, with a fourth provided by a patio when a huge sliding window is wound open, using an old wheel. What the architects call "a scavenging mentality" informs the structure, with as many materials as possible being salvaged or recycled.
The building's honesty and authenticity is expressed by bare brickwork, exposed concrete and rusting steel beams. Polished concrete forms the flooring. The views are over a valley historically used for mining and logging. The name 'Sawmill' articulates this history of environmental exploitation.
Given its location, being off-grid is a very real necessity. An array of solar panels, backed up by powerful batteries, provide electricity. Sophisticated ground level heat gathering ensures warmth in the extreme cold of the winter months. The log fire further radiates heat into the floor.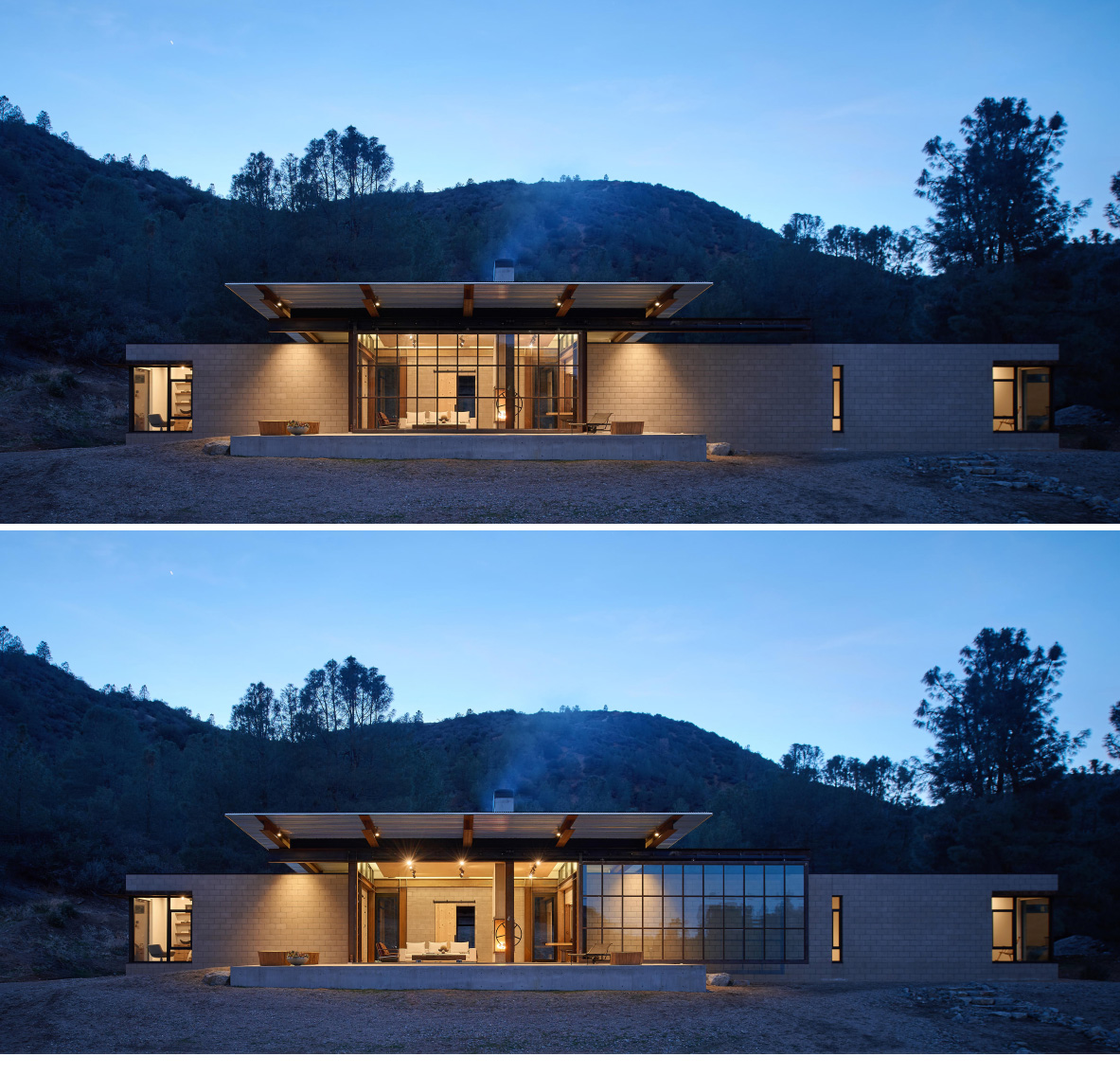 Photography courtesy of Olson Kundig.
Want more? Take a look inside Olson Kundig's Bigwood Residence, complete with a range of out-of-the-ordinary gadgets and gizmos.