Mr Scott Gabrielson was an easy choice to kick off our new series exploring the entrepreneurial secrets behind some of the world's most successful brands, designers and businesses. First of all, he's the creative mind behind one of our favourite sneaker brands, Oliver Cabell. More importantly, he is redefining how footwear is sold by running a unique 'drop of the week' marketing model, a model that regularly sees Oliver Cabell sneakers sell out before they've even been released.
Find out Scott's take on mentors, mistakes and the power of negative detail below.
Who Was Your Hero Growing Up?
Steve McQueen. We actually named the brand after him. In 2015 I came across a news story from the 1970s highlighting a heavy night out for actors Oliver Reed and Steve McQueen. I had been long inspired by the rebellious duo, who spurred a generation to take the road less traveled. In the 1960s Reed and McQueen played the characters Oliver Twist and Martin Cabell, and we combined the two and came up with Oliver Cabell. As for the night out? It turns out even the "King of Cool" Steve McQueen proved no match for the Oliver Reed life force. The story goes that McQueen flew to London to discuss a project. Putting business a side for a bit, the duo went on a marathon pub crawl, which resulted in Reed losing his lunch on McQueen. The project was never consummated.
What Inspired You To Start Oliver Cabell?
I believe every good idea starts with a problem. Ours came in 2015 while visiting a factory in Asia. At this factory we saw cramped female workers, earning $7 a day, gluing and sewing high-end leather goods and sneakers. One of the bags, which the brand claimed to produce only in Italy, cost under $100 to make. It sold for over $1,200 just down the road. We knew there had to be a better way, and set out with the lofty goal of creating an honest alternative. We believe that everyone deserves to know the story behind the goods they buy so we reveal it all, including how much it costs to make. That's also why we partner with the best factories, and visit them often. This hands-on approach is the most effective way to ensure a factory's integrity and ours as a brand, too.
Biggest Calamity Along The Way?
We were set to launch our first set of footwear in Jan 2018, and we had everything lined up to do so. Unfortunately, this was the same time that the Barcelona riots were happening, and the entire city shut down, along with our courier and freight forwarder. Our launch ended up being delayed 6 weeks and we had a lot of explaining to do to the editors who had new stories ready to drop.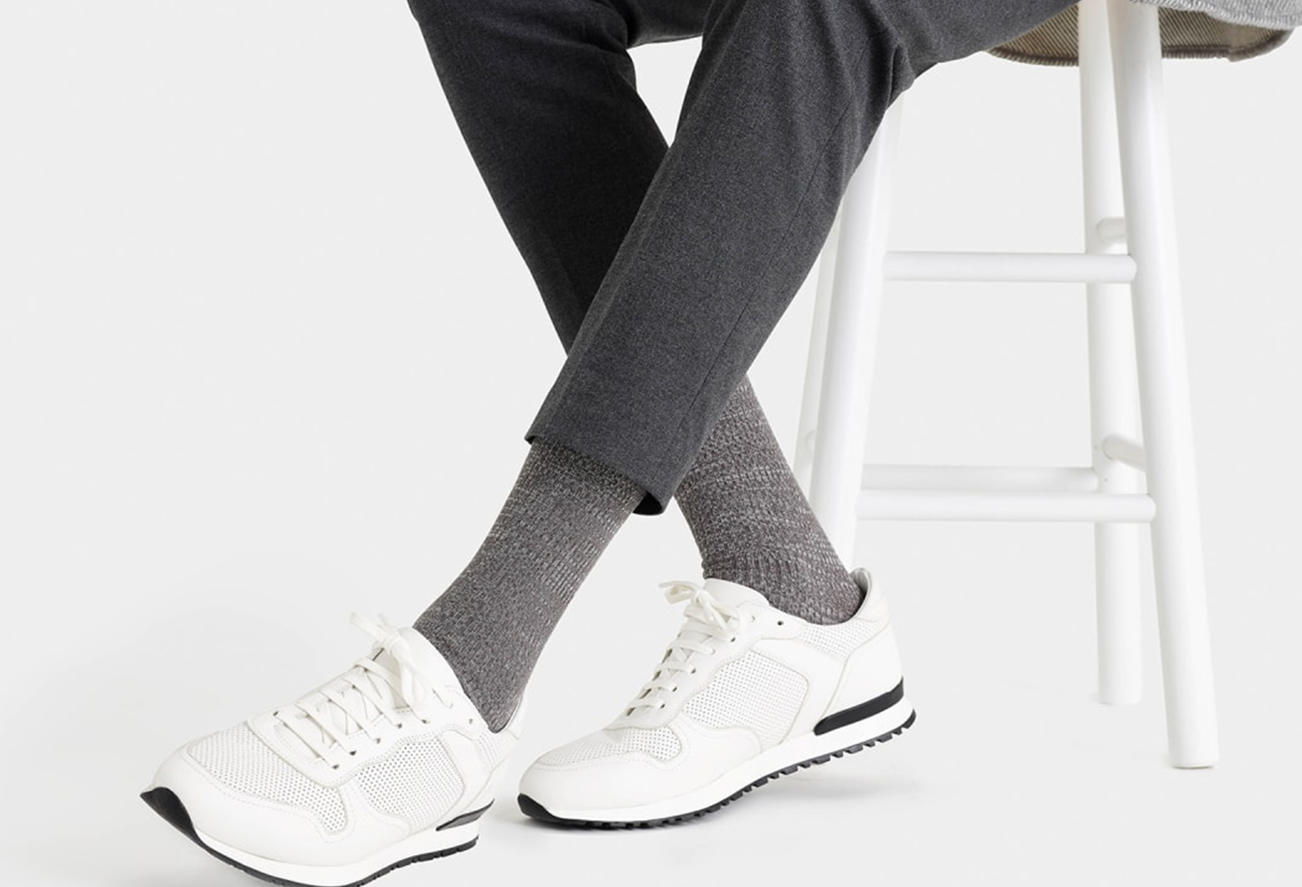 Biggest Breakthrough In That Time?
Before we went live we built a referral campaign to incentive visitors to our website splash page to spread the word. We ended up collecting 20,000 email addresses before we went live, which ended up being our main customer base for the first year.
The Moment It All Changed; When Did Things Click Into Gear For Oliver Cabell?
When we launched the Low 1 Sneaker. We had a couple thousands pairs in stock and they completely sold out within the first few weeks. We've been trying to keep in stock ever since.
Best Piece Of Advice You Have Ever Received?
Active fund management is a waste of time. My previous experience was in finance, wealth management and investment banking in particular, and I thought I'd build a career in finance, investing in the public markets. While working for a hedge fund manager he mentioned that active fund management was a waste of time - which is exactly what we were doing at the time. I agreed, and started thinking about why I was trying to build a career around beating the S&P500, instead of just investing in it and doing what I truly loved. Which was design. So, I quit my career in finance and started to explore my true passion, which led into the formation of Oliver Cabell.
What Are The Three Most Important Things You've Learned Along The Way?
Being transparent allows countless opportunities for your business to be analysed and optimised. Yes, there will be negative aspects, but that's the way forward progress works.
Questions are often more powerful than statements.
Being honest about the existence of a small negative detail can enhance your offerings true beauty.
Which Period Of Your Career Have You Enjoyed Most Thus Far?
Building Oliver Cabell, without doubt. The year we spent building our initial footwear collection was unbeatable. Our expansion into footwear happened quite unintentionally, but really marked a defining point for the brand. We produce all our accessories in the Marche region of Italy, which happens to be the mecca for luxury shoes. While in Marche we came across a set of old, dusty sneaker moulds in our factory and I thought it was a real treasure. A treasure that we could make something really unique with them. We decided to make a pair with the moulds, and after 22 samples we ended up with our first sneaker, the Low 1. We became so obsessed with footwear that we decided to focus on them almost exclusively going forward.
What Do You Do To Keep Your Ideas Fresh?
We've implemented a "drop of the week" model, releasing new styles in small batches weekly. It demands a lot of creativity and work to design and get all the materials and production in place, but it's worth it. Producing styles in limited quantities allows us to release more unique product and be more creative with silhouettes and materials.
Do You Have Any Superstitions, Beliefs Or Self Imposed Rules That You Live By?
Wine and beer only on Monday through to Thursday. Leave the whiskey for the weekend.