Collectible art and design can come in all forms these days. But no form of modern art can be considered quite as enjoyable – or comfortable, for that matter – than the work of Slowdown Studio. The Los-Angeles-based brand makes a solid case for the textile variety of collectible art with its limited-edition woven cotton blankets that feature the designs of creative talents and artists from around the world.
All in all, it's a pretty revolutionary concept, so that's why we sat down with Slowdown Studio's founder, Marc Hendrick, to find out how it all come about and to pick up a few hints and tips when it comes to establishing a brand in today's world.
Find out Marc's take on breakthroughs, superstitions and beliefs below.
What Was Your Childhood Dream?
Being able to dunk a basketball and becoming a vet. I went 1 for 2, though I don't think I can dunk anymore...
Who Was Your Hero?
Shawn Kemp, Nirvana and my dad. Can you tell I was a 90s kid?
What Inspired You To Start Slowdown Studio?
I was at an art show where each artwork was woven into a tapestry. The exhibitors were all painters and illustrators, artists whose work I was used to seeing on paper or on a screen. Seeing their work come to life as a textile made me think there was an opportunity to turn art into a product that was practical as well as still being a piece that you could hang on your wall.
Biggest Calamity Along The Way?
Nothing yet, touch wood. All the calamities I made were in previous businesses, and there were a lot of those.
Biggest Breakthrough In That Time?
The fact you can only learn from your mistakes. Nothing is a waste if you can learn from it. Even those that involve heavy financial losses.
The Moment It All Changed; When Did Things Click Into Gear For?
Slowdown Studio pretty much took of from the start. Over the previous 10 years I'd run my own product-based businesses and worked freelance in art direction, graphic design, e-commerce and digital strategy. Over those years I was able to learn almost every skill in running a creative business by myself, so by the time I came up with the concept for Slowdown Studio I was ready!
Best Piece Of Advice You Have Ever Received?
I've always enjoyed working with friends, but I think the best advice I've received was to believe in my abilities enough to do it alone.
What Are The Three Most Important Things You've Learned Along The Way?
Don't commit to too much stock, cash flow is important. Work with people whose skill sets compliment or add to your own. And be nice to people, you never know when the good karma is going to come your way.
What Has Been The Single Biggest Influence On Your Work?
Instagram, without this platform I wouldn't have been able to get in front of so many eyes, all over the world. I launched the company with $5000, so there was no PR budget at the beginning or anything. Instagram guided a lot of our early growth, for sure.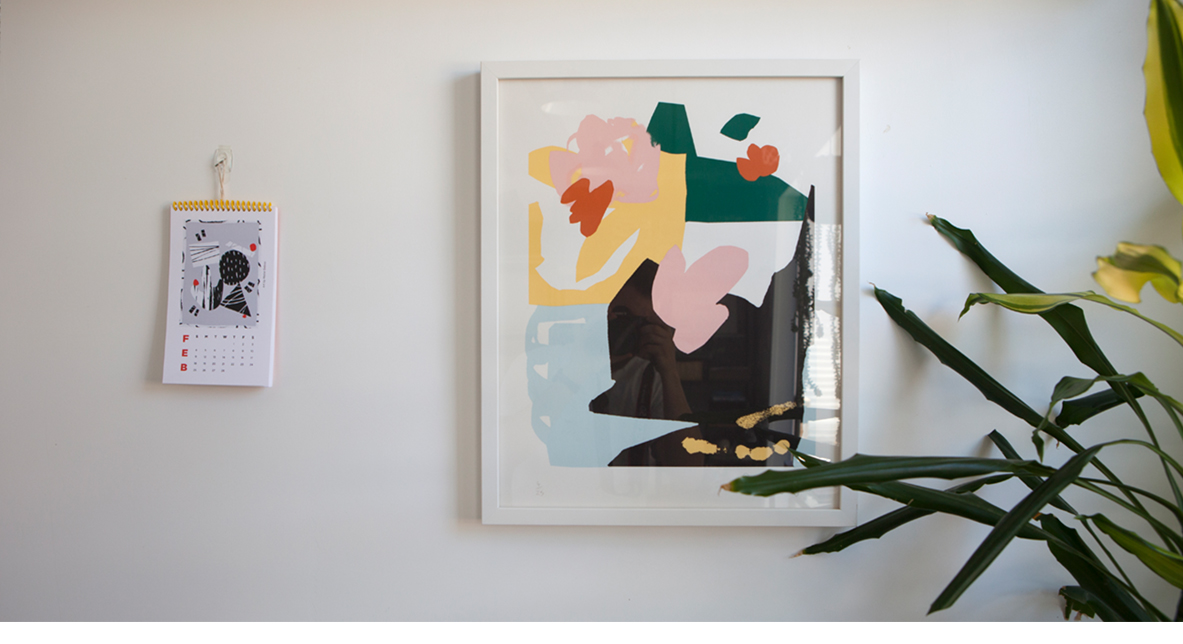 What Do You Do To Keep Your Ideas Fresh?
I listen to my wife! She is all about innovation in design, not accepting one style as our aesthetic and constantly moving forward and doing different things.
Do You Have Any Superstitions Beliefs Or Self Imposed Rules That You Live By?
I've always worked from home. Our studio is out the back of our house, so I'm pretty strict with working every weekday for 8-10 hours. And I try not to celebrate the small victories too much, I like to keep looking forward.
What Do You Hope To Do This Year That You've Never Done Before?
Find the right balance between my family, myself, and my work.
What Is It That Drives You?
I just want to get the most out of myself. I feel like I was given a particular brain, and reaching a certain level of financial success will validate that I'm using my brain in the right way. Also being able to afford the money and time to regularly travel to exotic places would be an added bonus for the year ahead, too.
What Do You Know Now That You Wish You Knew When You Were 21?
That career and work doesn't define you, and that small failures can lead to big success.
Want more entrepreneurial insight? Check out our interview with Scott Gabrielson – the creative mind and founder behind one of the best new brands in sneakers, Oliver Cabell.