There is light at the end of the tunnel. Spring is approaching, ready to brighten our mornings and make our evening last longer – it can't come soon enough. But, for all of the great sides of spring, there is a certain degree of unpredictability in the season, too. Spring can go from clear skies and sunshine to frosty gusts in a matter of minutes so it's very important to find a men's spring coat as early as possible. Luckily, Percival – the master of subverting the classics – has got you covered with a selection of lightweight coats for spring, from vintage chore coats to men's Mac coats. Here are our favourites.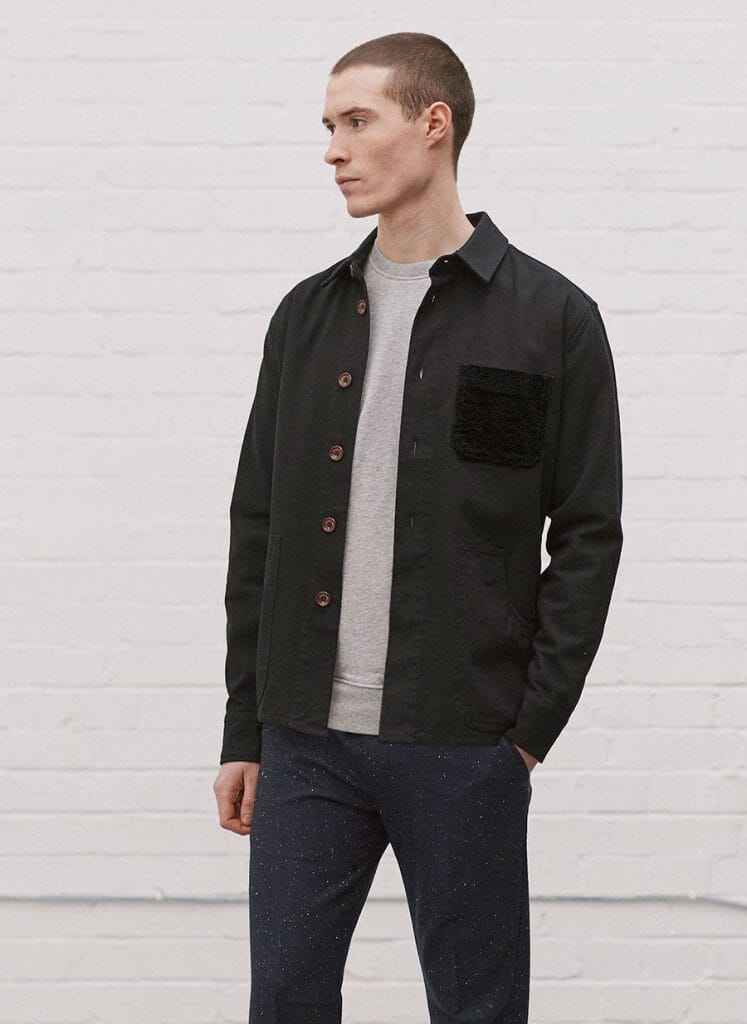 Percival Black Outershirt 
The men's overshirt is no newcomer for Percival. Percival has made its name by taking traditional pieces like the heavyweight overshirt and adding a contemporary twist. This classic men's overshirt is crafted from a cavalry twill fabric topped off by branded laser-cut horn buttons. Percival's black men's overshirt is updated with black corduroy trims to the patch chest pocket and the reverse of the collar. This lightweight spring jacket is ideal for the season because it can be worn easily as a layer underneath a men's winter coat to provide more warmth.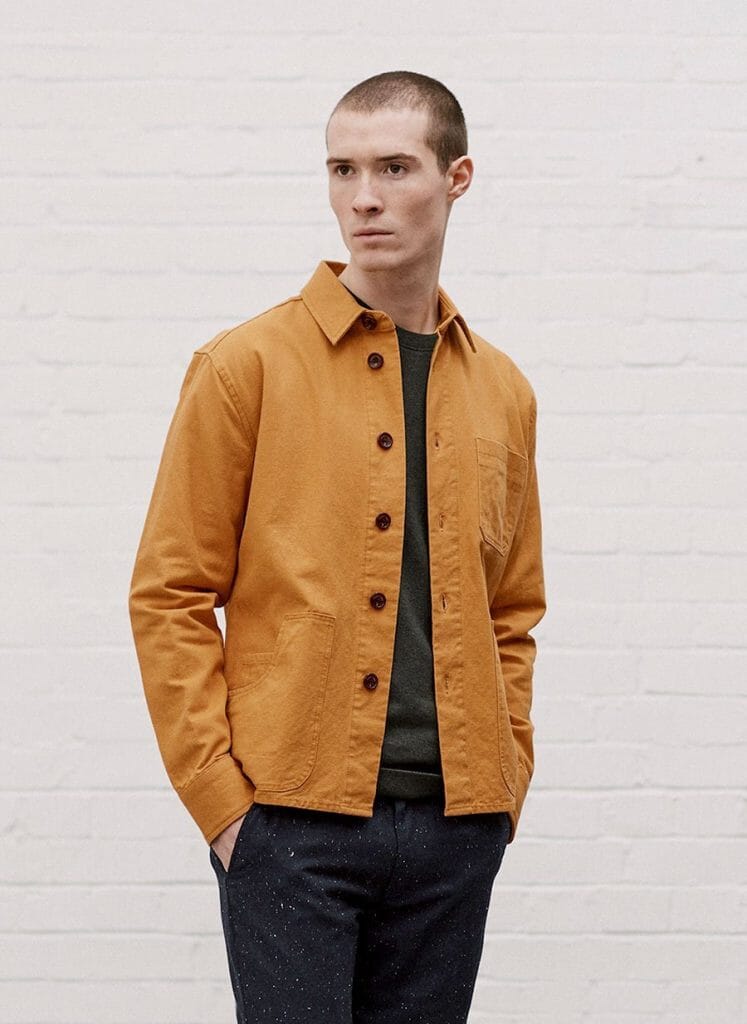 Amber Cavalry 
For a more classic take on traditional men's workwear, go for the Percival Outershirt in the amber colourway. Taking on the exact same shape as our previous choice, including the saddle pockets to the waist, this men's chore coat gives you the chance to have a brighter take on the spring wardrobe. Instead of playing it safe with another black piece, you can make a stronger statement with the highlight canvas twill from which this men's overshirt is cut. 
---
---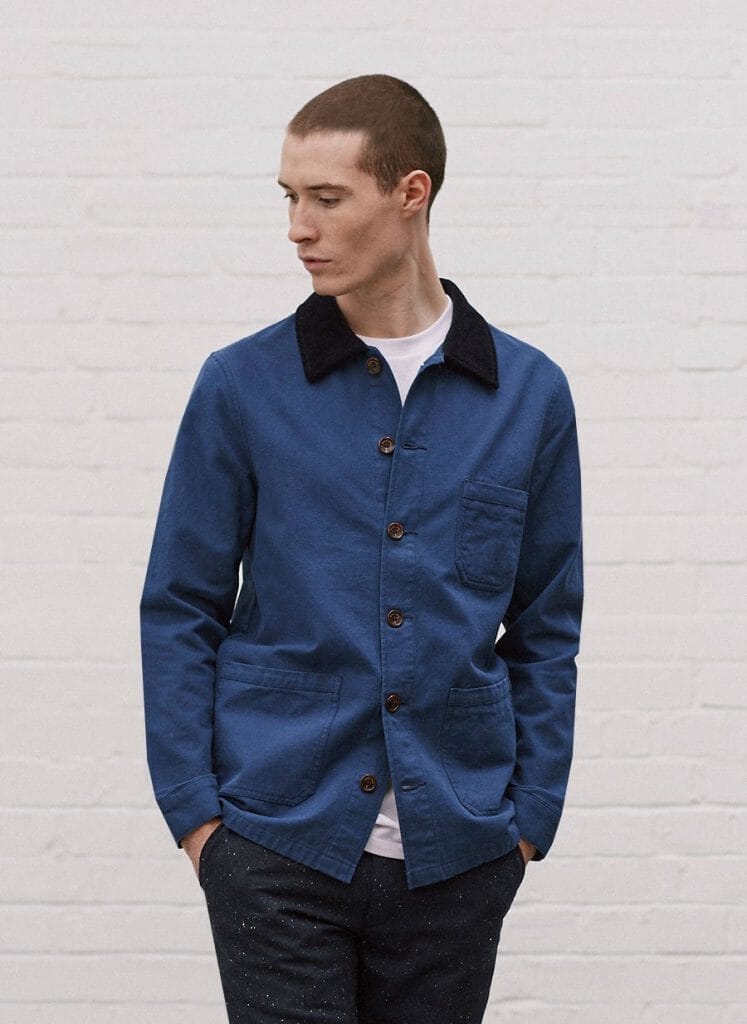 Percival Worker Jacket
In-keeping with Percival's classic style, the Percival Worker Jacket takes the shape of a French worker's jacket. This traditional style has gone down in men's sartorial history as a completely timeless men's outerwear staple. The style has remained unchanged since the late 19th century, featuring two patch pockets to the waist and a single chest pocket. This unlined men's jacket is made from hard-wearing cotton twill and fastens using laser-cut horn buttons. A soft corduroy trim embellishes the collar to elevate the piece from traditional workwear to one of the best spring coats for men.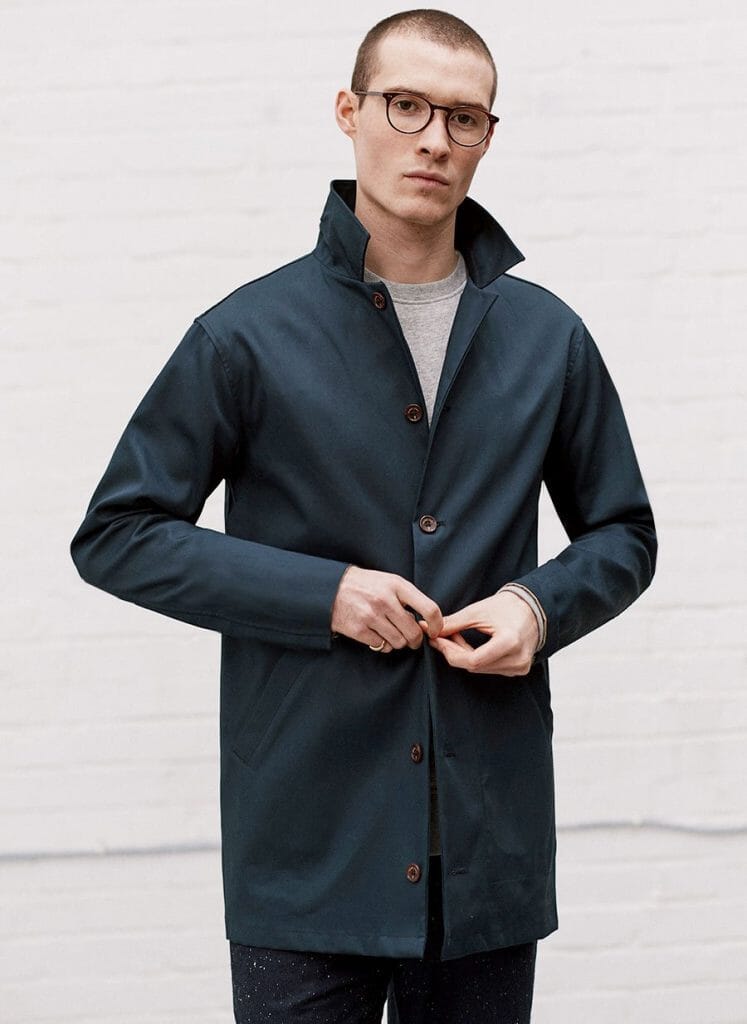 Waterproof Sherlock 
Few garments are as essential as a minimal men's mac coat. Take Percival's Waterproof Sherlock for example. This men's navy mac has returned for six seasons because it's eternally popular. Cut in a deep teal blue cotton, the men's rain mac features a contrast lining that ensures it's both lightweight and durable for spring. Cut to an unusual length – ending just below the waist – this waterproof mac for men is super versatile. Style it over a shirt for more of an overcoat feeling, or keep it casual with a plain T-shirt underneath for the coat to take on more of a workwear style.
Shop all Percival at OPUMO.
Find out more about the brand in our introduction to Percival.
---
---