Milan studio Peter Pichler Architecture has developed a concept for the treehouses of dreams, all situated in the lush forests of the Italian Dolomites. Not only do the treehouses look like they've been sent from another planet, it turns out they're actually great for this planet too. Made of local wood, the structures' geometrical shapes are inspired by the surrounding fir and larch trees, fitting into the environment with minimal visual impact.
The treehouses would consist of two levels, the lower level reserved for a living space, while the upper level housing the bedroom and a small bathroom. Externally, the timber is blackened to help camouflage the pods against the forest backdrop, but internally the wood is left untreated to create a warm, homely feeling.
The majority of the treehouse is glazed, affording memorable views of the Italian Dolomites. It'd be quite easy to cosy up on the sofa and look out at the forest, wouldn't it?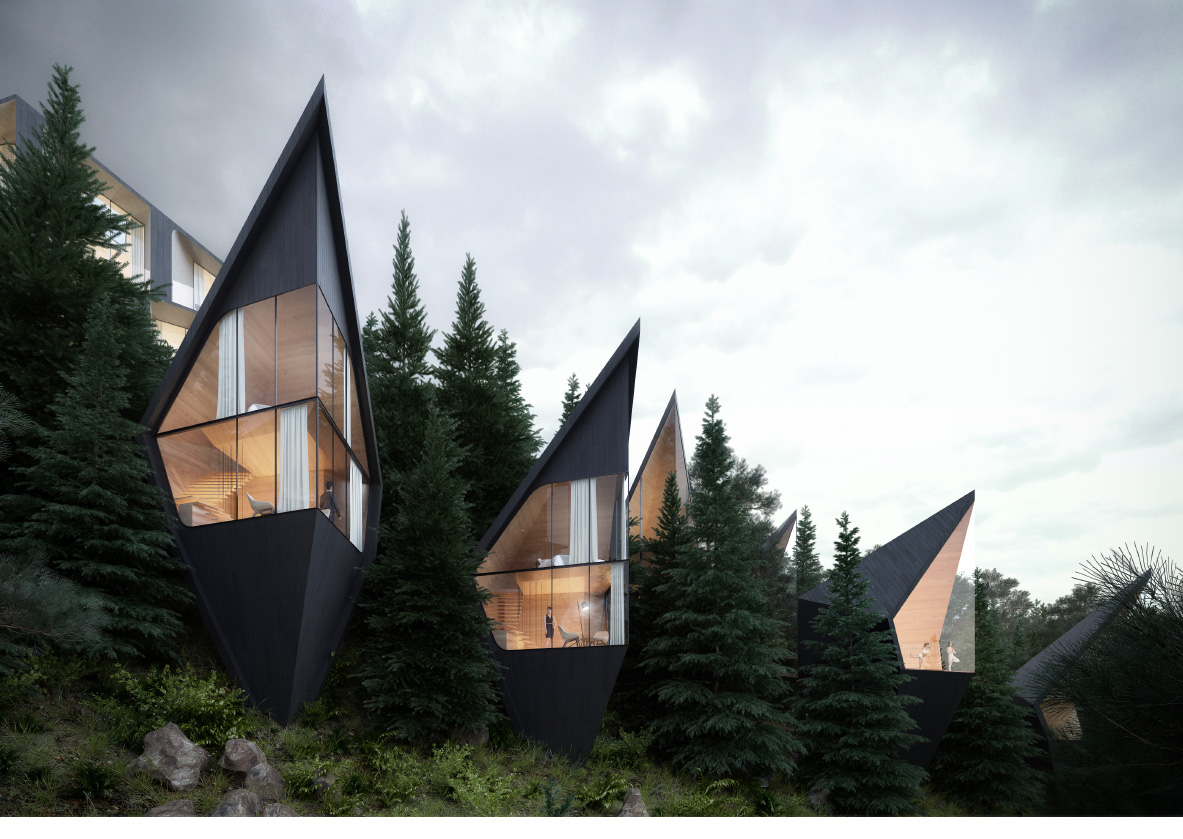 If you liked this, then be sure to check out another one of Peter Pichler Architecture's incredible projects in the form of Hotel Schgaguler in the heart of the Italian Dolomites.