How do you improve on one of the most iconic car designs ever? Well, you can't really. But you can make it different. Which is exactly what the folks behind Burkhard Industries have done with their Porsche 911 Syberia RS rally car.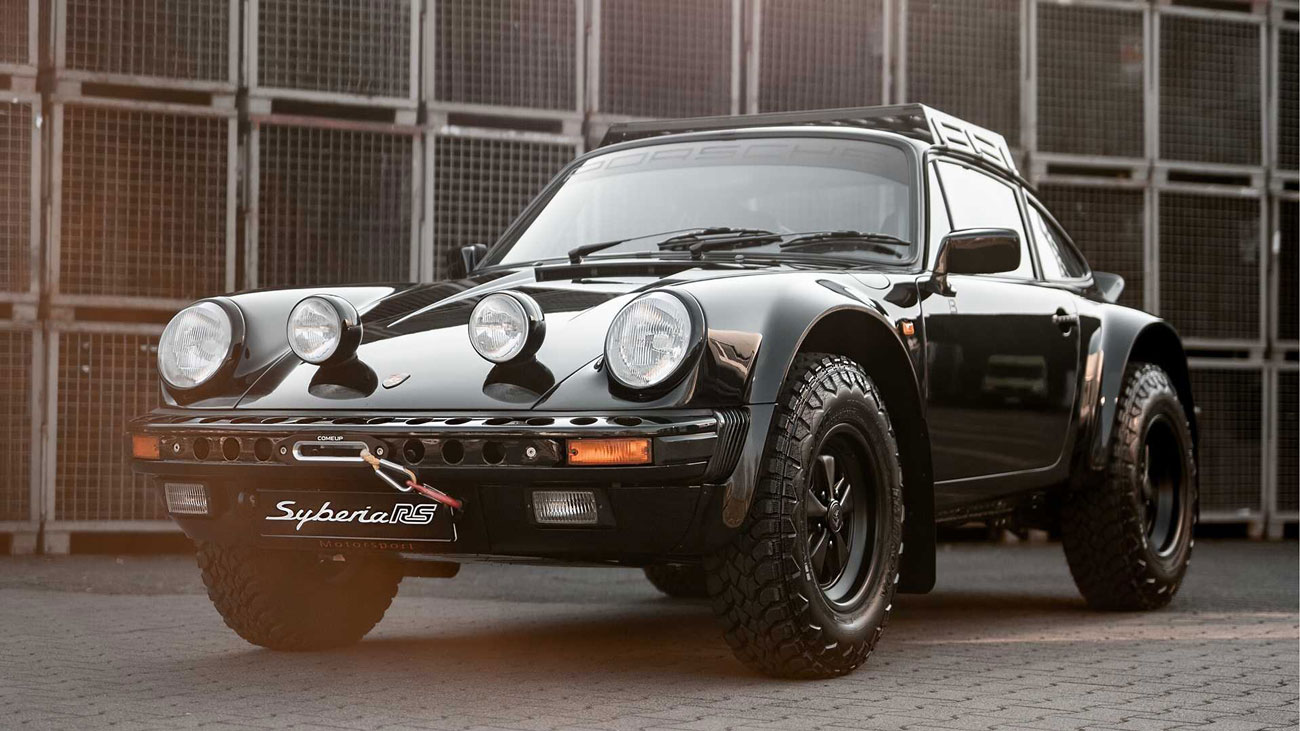 Although not a real RS, the body of the Porsche 911 Syberia RS is a 1986 car, which was apparently in collector's condition. So to achieve the look Burkhard was after though, some drastic changes had to be made, converting the donor car from an exceptional road car to a go-anywhere desert eating machine. 
You'll notice the Syberia sits far higher off the ground than a usual 911. This is thanks to the custom suspension set up with variable height adjustment, as well as the huge off-road tyres, which allow the car to be driven in a range of differing terrains. In homage to Porsche heritage though those tyres have been mounted to black Fuchs alloys, for a fun if not faithful take on the classic pairing.
---
---
Elsewhere on the car you'll find extended wheel arches to accommodate those tyres, an RS-style rear spoiler, a custom roof rack, front spotlights and a unique front bumper, which gives the car an aggressive look. It looks too good to tear about on anything other than tarmac, but it is entirely capable.
For another '80s-turned'90s automotive icon, check out our feature on the Ferrari 512M Testarossa.
---
---