Rains is the young Danish label that specialises in minimal all-weather gear with a distinctive Scandinavian style. The brand was born with the idea of transforming our negative ideas about rain. To that end, each Rains piece is crafted to provide full protection against the fiercest storm, celebrating inclement weather rather than regarding it as an inconvenience. All of this, we'd add, with no sacrifice of design-led quiet panache.
The label was founded in 2012, aiming to rethink high-end rainwear. From its first rigorously tested product, a rainproof poncho, Rains has expanded into ranges of raingear of all types, as well as insulated jackets, mac coats and other outerwear. Each item will take you well insulated into the great outdoors, whatever the conditions. Equally, every piece retains a signature Scandinavian simplicity.
All pieces that Rains release are deliberately crafted for a larger than usual fit. Rains say that's because all of their products are designed to cater for Denmark's large number of cyclists. If you're a cyclist and would prefer a larger fit, then choose your usual size. The label advises that if you're between sizes to go down a size, which you might also consider if you'd prefer a more snug fit. If in doubt, why not order two sizes to find the Rains style that's ideal for you?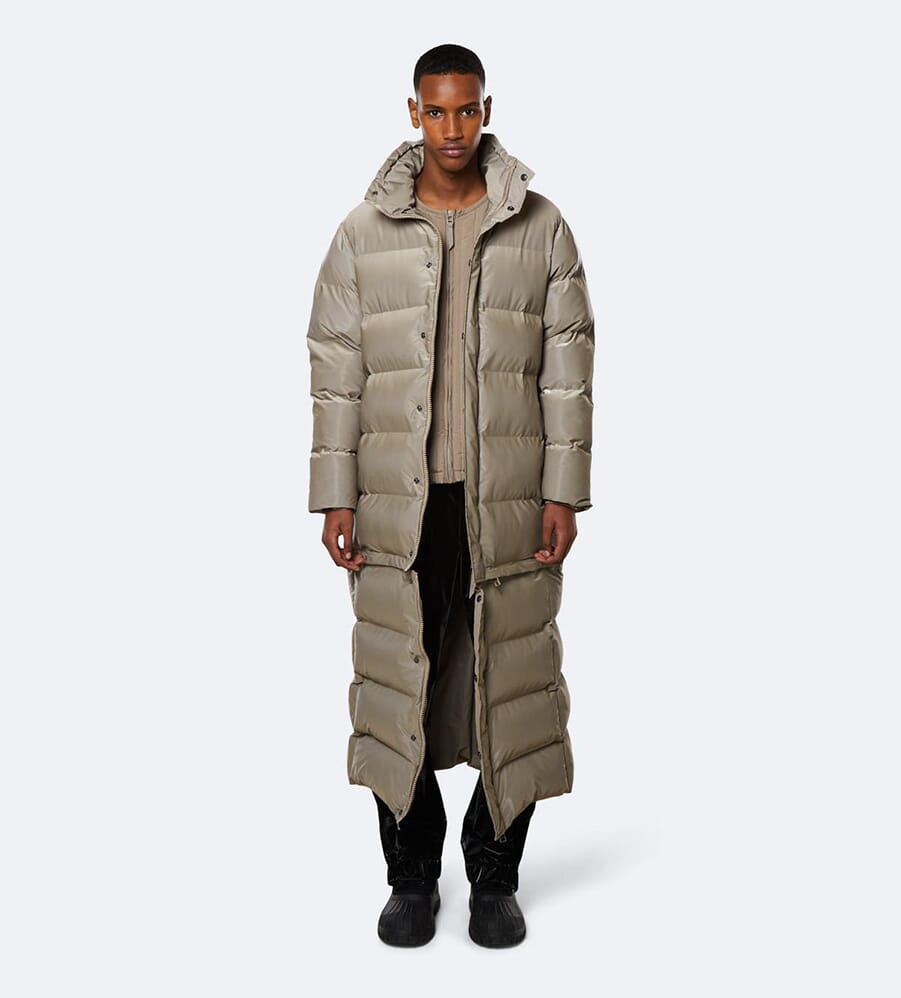 Rains sizing notes
Fit is designed to be slightly larger than your usual size
Rains use their own sizing logic: so for example there is no "M" but instead "S/M" and "M/L", so do make sure to measure up
If in any doubt at all, go down a size
Still unsure? We'd suggest ordering two sizes of your chosen Rains piece
Rains size charts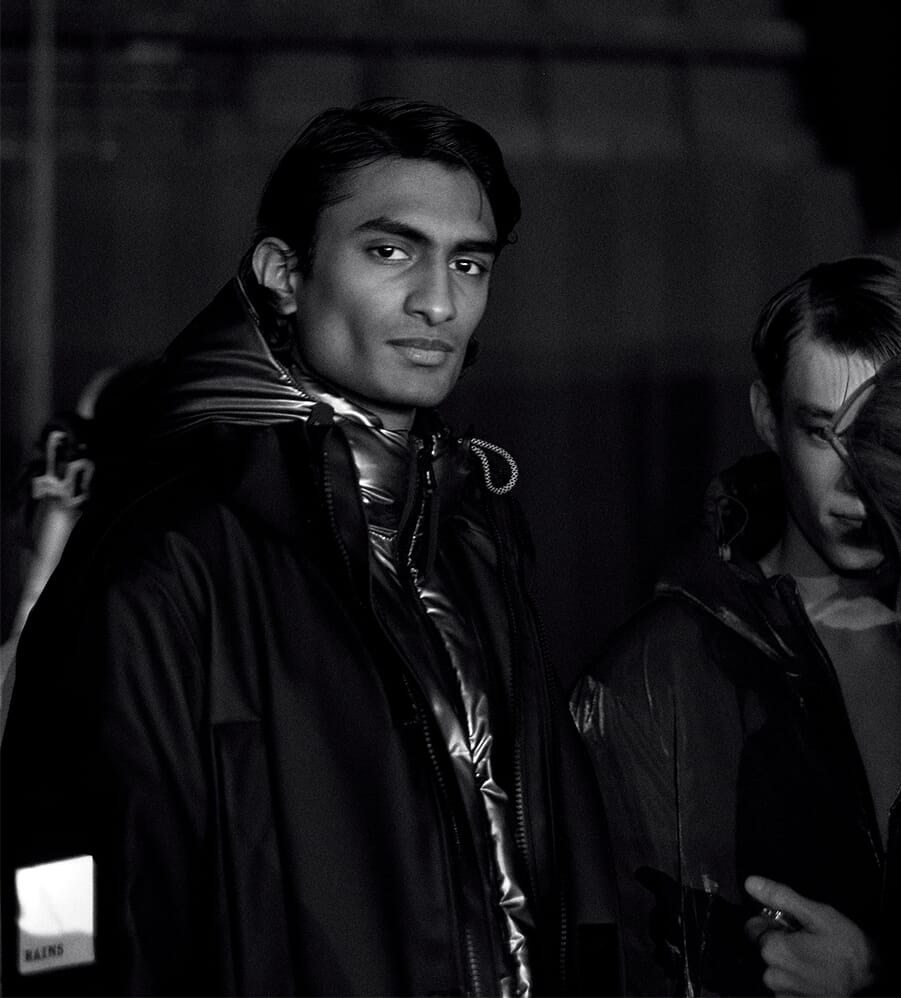 Outerwear
Measure your chest around the fullest part and take the corresponding Rains size.
| | | |
| --- | --- | --- |
| UK/US/inches | Europe/cm | Rains size |
| 31.5-33.5 | 80-85 | XXS/XS |
| 33.8-35.8 | 86-91 | XS/S |
| 36.2-38 | 92-97 | S/M |
| 38.6-40.5 | 98-103 | M/L |
| 41-43 | 104-109 | L/XL |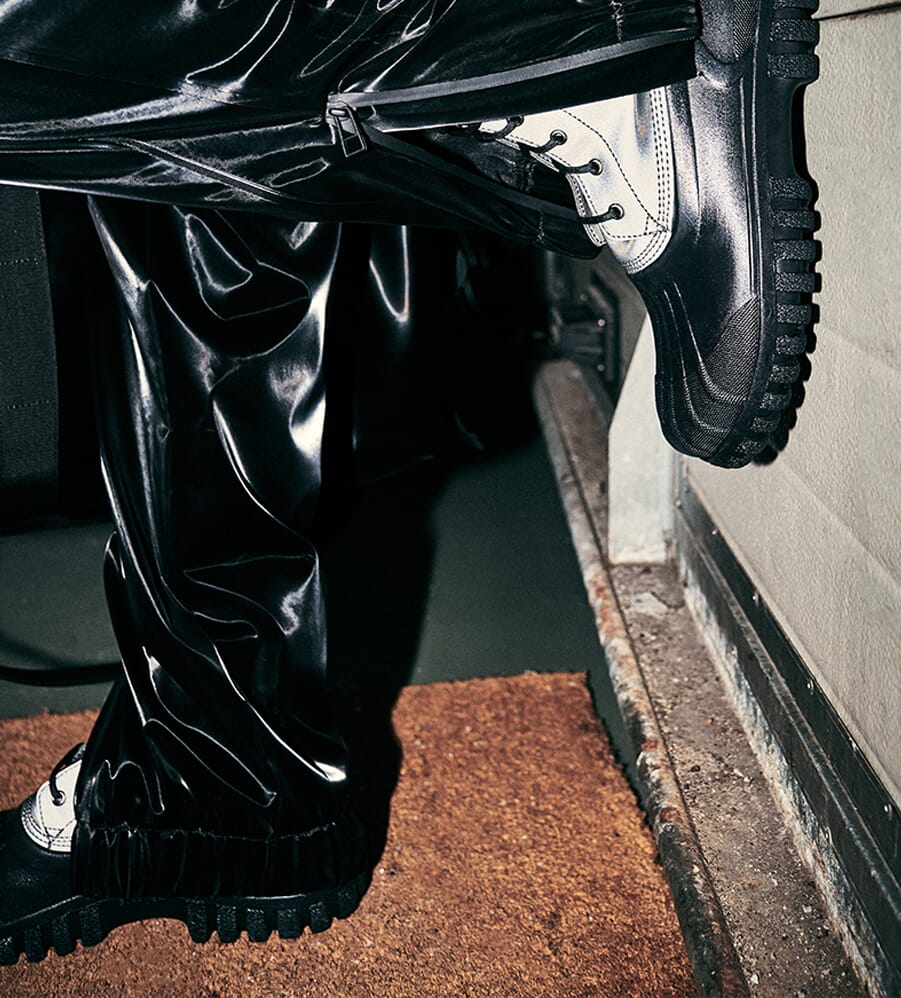 Trousers and shorts
Measure your hip around the fullest part and take the corresponding Rains size.
| | | |
| --- | --- | --- |
| UK/US/inches | Europe/cm | Rains size |
| 33-34.5 | 83-88 | XXS/XS |
| 35-37 | 89-94 | XS/S |
| 37.5-39 | 95-100 | S/M |
| 39.7-41.7 | 101-106 | M/L |
| 42-44 | 107-112 | L/XL |
---

---
---
---