Anyone who has visions of changing their life or dreams of making it in the world of business will take heart from the story of Filmore Skincare. This fledgling skincare brand – one of the most exciting in Britain, in fact – was originally founded on the strength of an idea and the desire to be in control of your own destiny.
Craig Robertson founded Filmore Skincare in 2015 after shelving dreams of becoming a professional golfer to study fashion marketing at university. From there, he moved into project management and digital marketing for various fashion, automotive and audio companies – most recently as Brand Partnerships Manager of Linn, the Scottish-based brand that are considered to be the designers of the world's best music systems.
But for Craig, there had to be something else. The draw to do his own thing was too strong and eventually - after a 6-month sabbatical that centred around spending time with his daughter – his desire formulated the path to Filmore Skincare. Having seen a gap in the male grooming market for a clean, clinical brand that was entirely transparent, Craig created a brand that included names that you recognise, and names that you know. A fail-safe idea that has morphed Filmore Skincare into a rare hybrid; a premium skincare brand that lends itself to everyday use.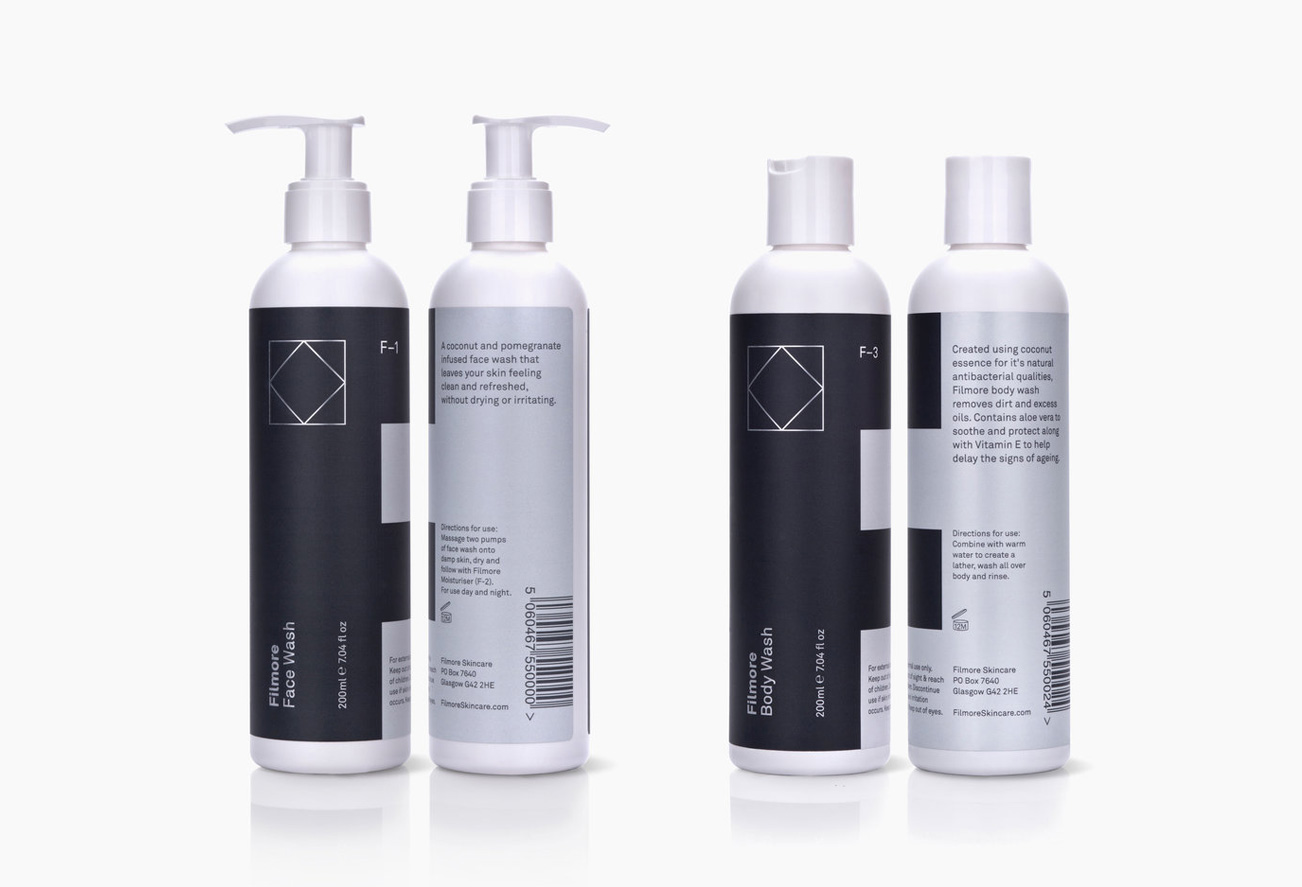 Best For Protection & Hydration: Filmore Skincare F-2 Moisturiser
Moisturisers are an important part of any skincare routine. Not only does a good moisturiser keep you looking fresher and younger-looking, but it also acts a barrier on top of your cleansed skin to keep you protected throughout the day. Filmore Skincare's Daily F-2 Moisturiser is infused with nourishing aloe vera and sweet almond pomegranate oil to reduce redness, hydrate skin and alleviate signs of ageing.
Best For A Refresh: Filmore Skincare F-1 Face Wash
Filmore Skincare is committed to developing the most effective skincare formulas to fit seamlessly into your daily routine. Designed to clean and refresh skin, this F-1 Face Wash is infused with coconut and pomegranate to wash away impurities and remove dead skin cells. It leaves the face refreshed without drying or irritating skin to deliver a healthy-looking complexion.
Best For Bedtime: Filmore Skincare F-4 Eye Gel
This scent-free moisturising F-4 Eye Gel hydrates, smooths and protects the delicate skin around the eye reducing the appearance of lines, dark circles and puffiness. Created for daily use, the F-4 Eye Gel is best applied before bed and stored in the fridge for a cooling sensation when applied. The F-4 Gel – like all essential Filmore products – is also bottled in an 'airless' dispenser to ensure that you get 100% of the product from the bottle, meaning zero waste and less mess.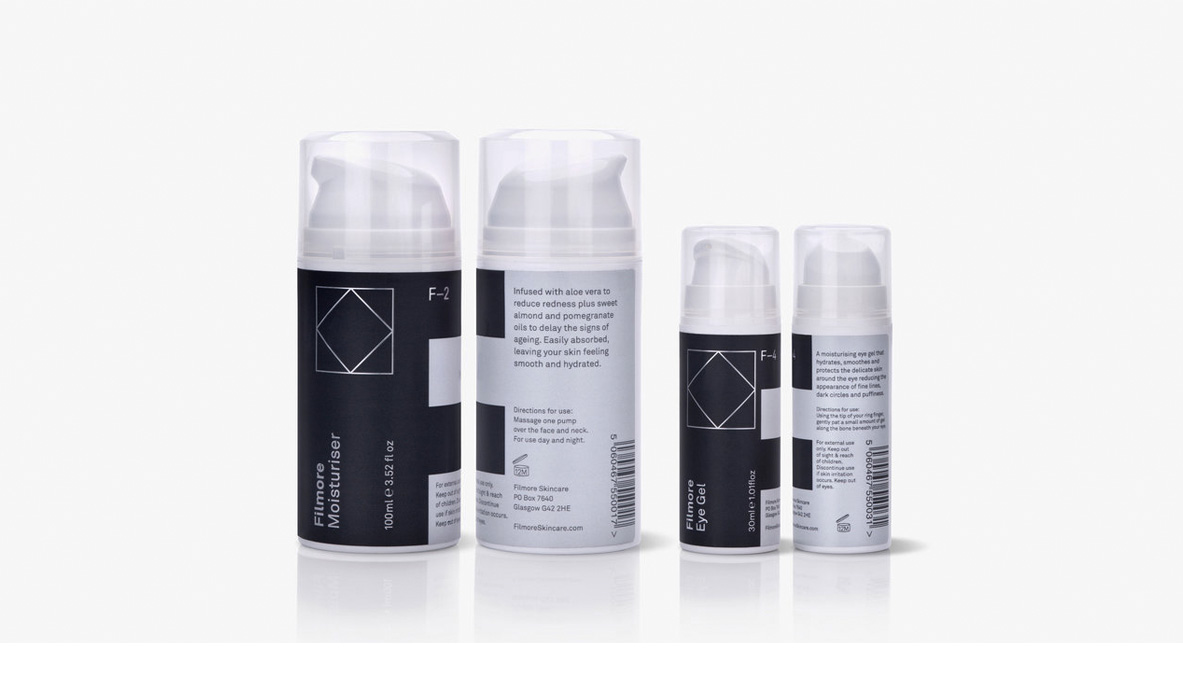 Filmore has begun to transform the male cosmetics industry with its scientific, albeit simple, approach to skincare – which is represented by the brand's belief that skincare should be 'a routine not a regime'. All of Filmore's products are carefully crafted in Scotland using natural ingredients such as coconut oil, pomegranate extract and aloe vera, which have been chosen to ensure your skin will always be clean and moisturised with minimal fuss and no irritation. Just two years into its journey, Filmore Skincare is going from strength to strength – and its latest collection has just launched at OPUMO. To mark the occasion, we've picked out a few of our favourite Filmore Skincare products that will keep you looking your best all day long.
Shop the latest Filmore Skincare collection at OPUMO.