Project name: Ocean House | Location: Lorne, Australia | Completed: 2013 | Architect: Rob Mills
Any time an architect builds a house for themselves, you know it's going to be special. Located on a steep hill next to the Great Ocean Road in south-east Australia, Rob Mill's Ocean House was built for the architect and his family as a secondary home, and one that complements its surroundings.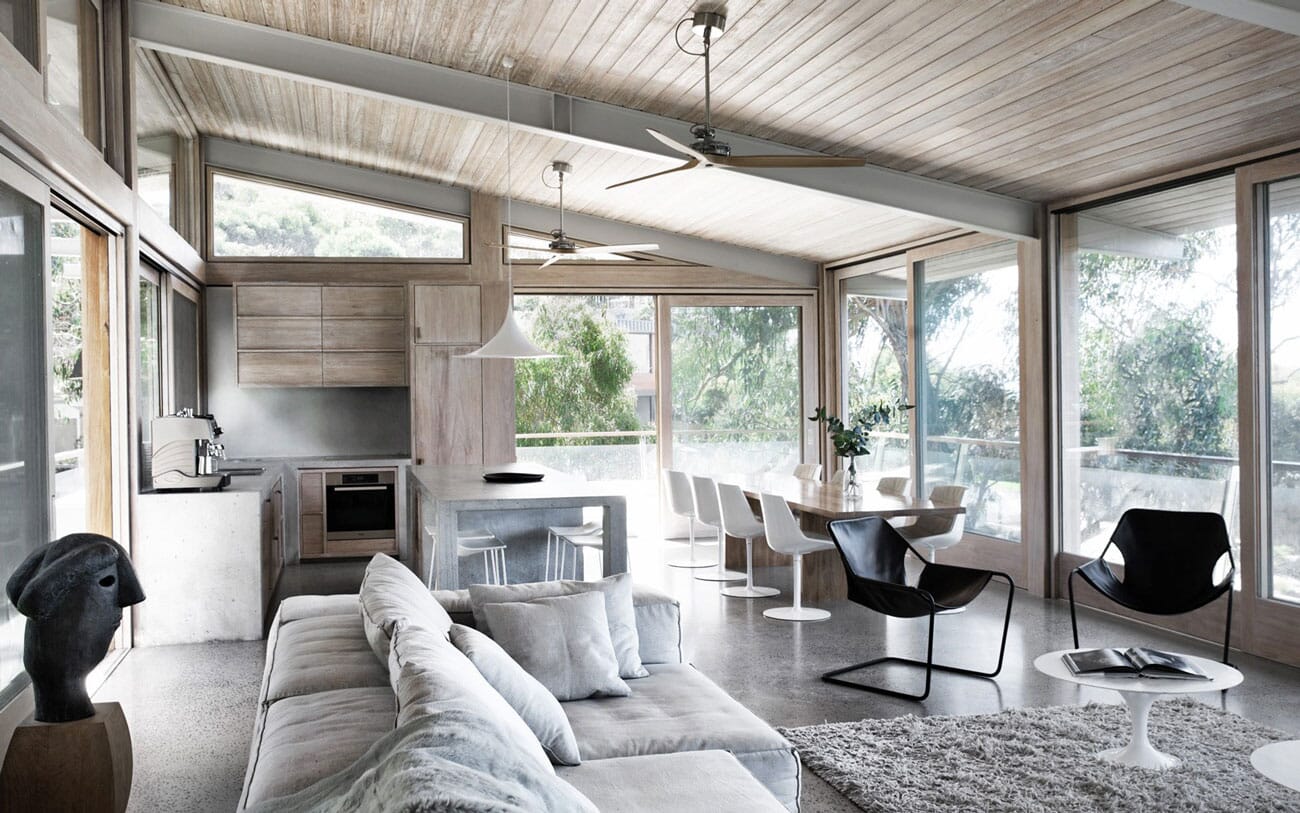 Indeed, the three-story building blends surprisingly well into its environment and, once inside, the beauty of the Australian landscape presents itself in spectacular fashion. To the front of the property - which is built primarily of concrete and timber - the ocean dominates and can be viewed unobstructed through floor-to-ceiling windows as well as from the panoramic terrace. 
On the other side lies a forest, which overlooks the rear of Ocean House and gives the impression it's sandwiched between both sea and woodland. Its location makes it unique - it's a beach house located in a forest. 
---
---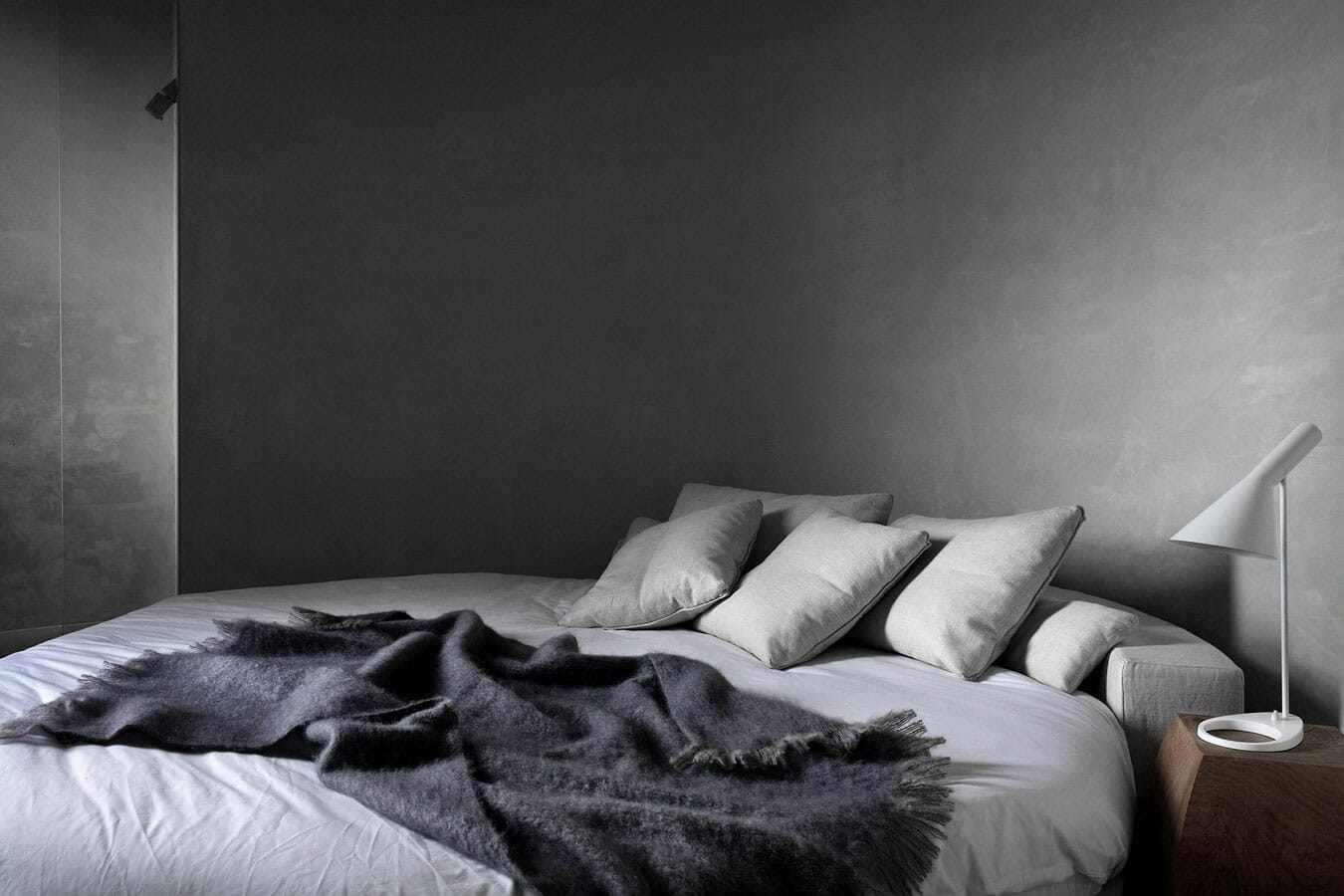 Inside, the muted colour palette aims to complement the land, rather than distract from it. The stucco panelling has been colour-matched to the trees outside, and the subtle use of tonal grey furniture to match the concrete creates a harmonious feel throughout. 
Ocean House is full of satisfying design details too, such as the curved concrete staircase leading up to the terrace as well as the integrated fireplace in the living room. It's a building worthy of the picturesque landscape in which it resides, which is an impressive feat indeed.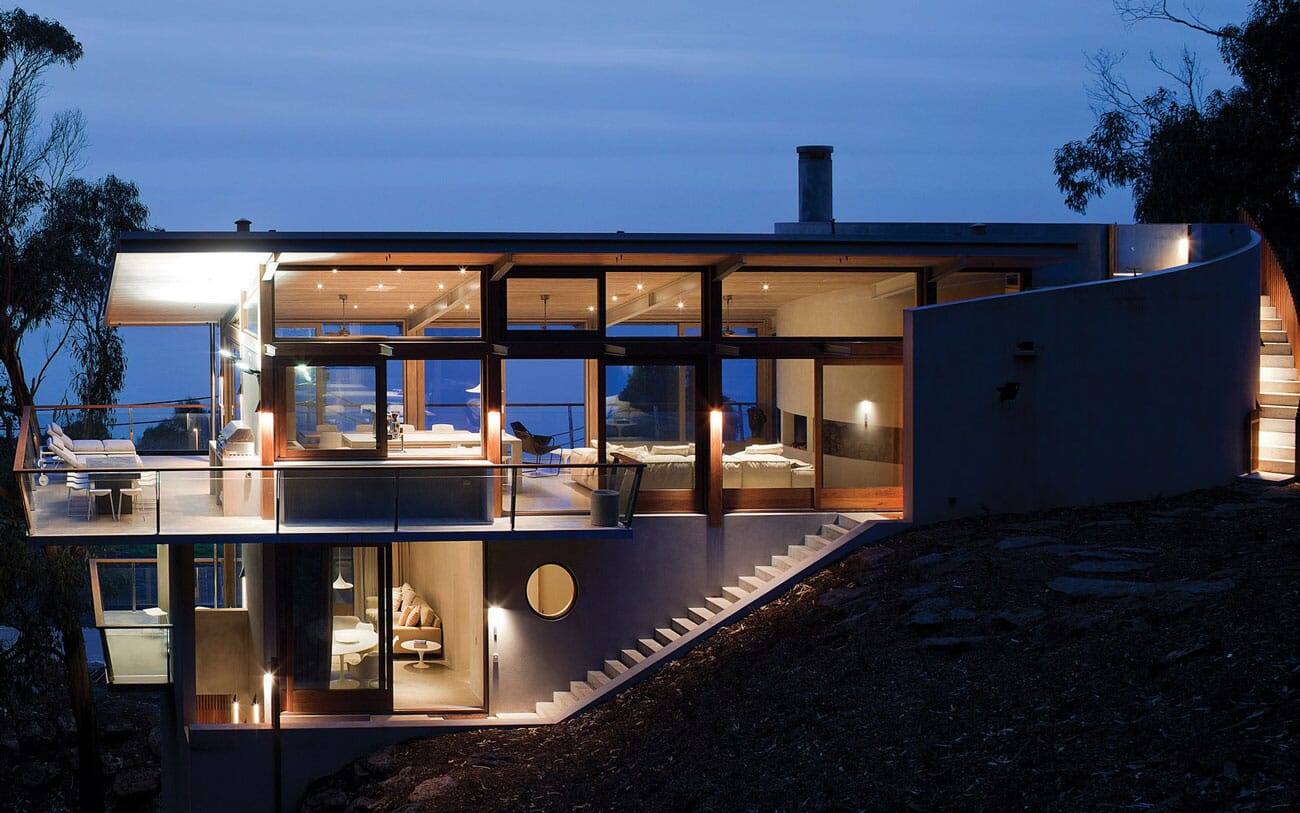 Photography by Caitlin Mills.
For another unique build, check out this concrete house by Arhitektura.
---
---