Project name: House for a Ceramic Designer | Location: Ljubljana, Slovenia | Completed: 2020 | Architect: Arhitektura d.o.o
Designed by Slovenian firm Arhitektura, this striking concrete house is bound to divide opinion, at least from the outside looking in. Built as a live-in work space for a ceramic designer based in Slovenia's capital Ljubljana, its facade looks less like a house and more like a modernist bunker.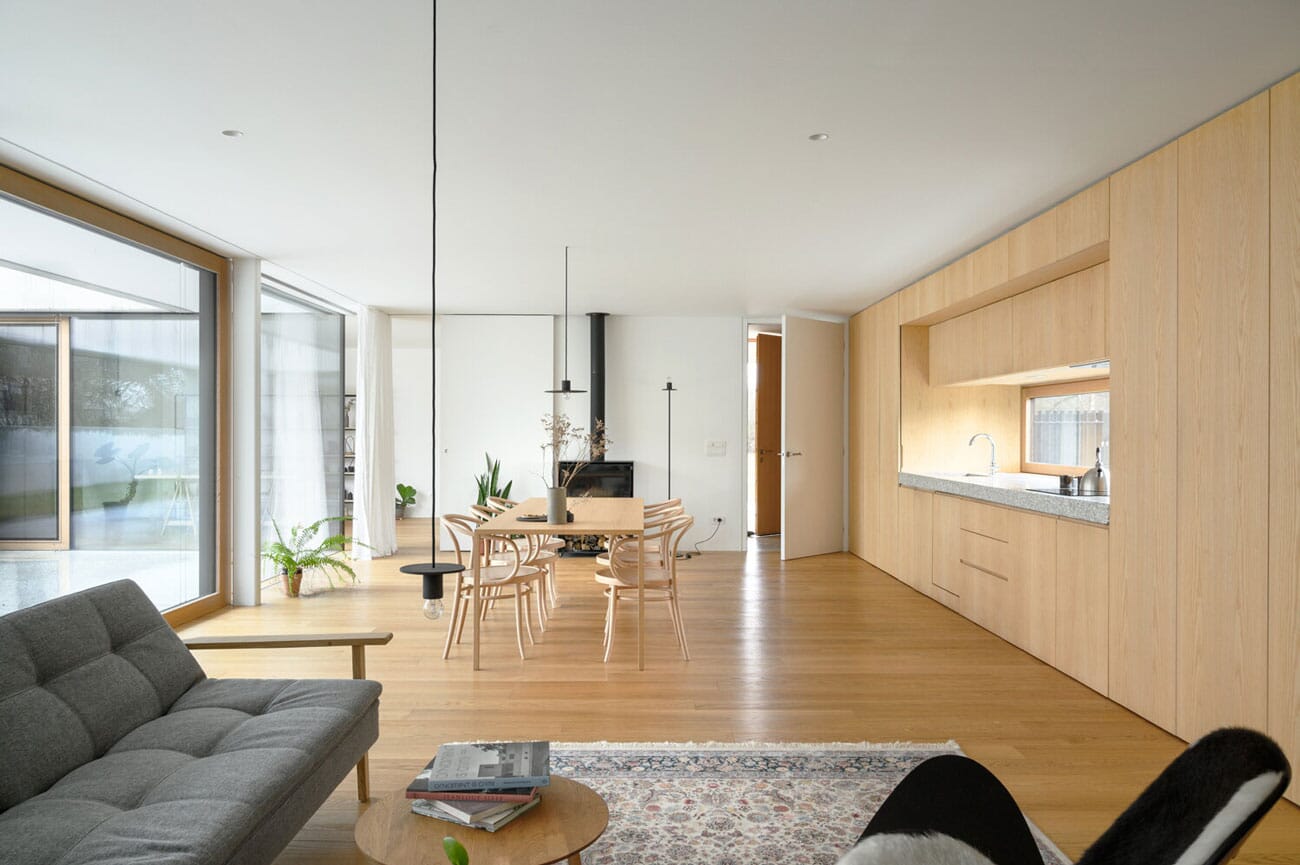 But step inside and its floor-to-ceiling windows and panoramic sliding doors ensure light fills every room. It's an interesting contrast with the stark concrete exterior and one that offers privacy alongside a feeling of openness and space for both work and rest. 
The idea behind this concrete house was to create a space that combined living quarters with a studio, but that didn't make it feel like one was encroaching on the other. A central courtyard separates the two, with the ceramic studio located in the north of the building and the bedroom on the opposite side to the south. 
---
---
Furthering the levels of privacy is a low concrete wall that shields the rear of the property, as well as floor-to-ceiling white curtains that can completely remove the outside world from those within. This is an enticing prospect when you consider the beauty and simplicity of the interior design. 
Inside features a neutral colour palette throughout and well-executed design details such as the steel shelving system in the studio, which presents the owners ceramic works in an almost gallery-like format. It makes the aptly named House for a Ceramic Designer a space you'd want to spend time in as much as you'd want to look at it.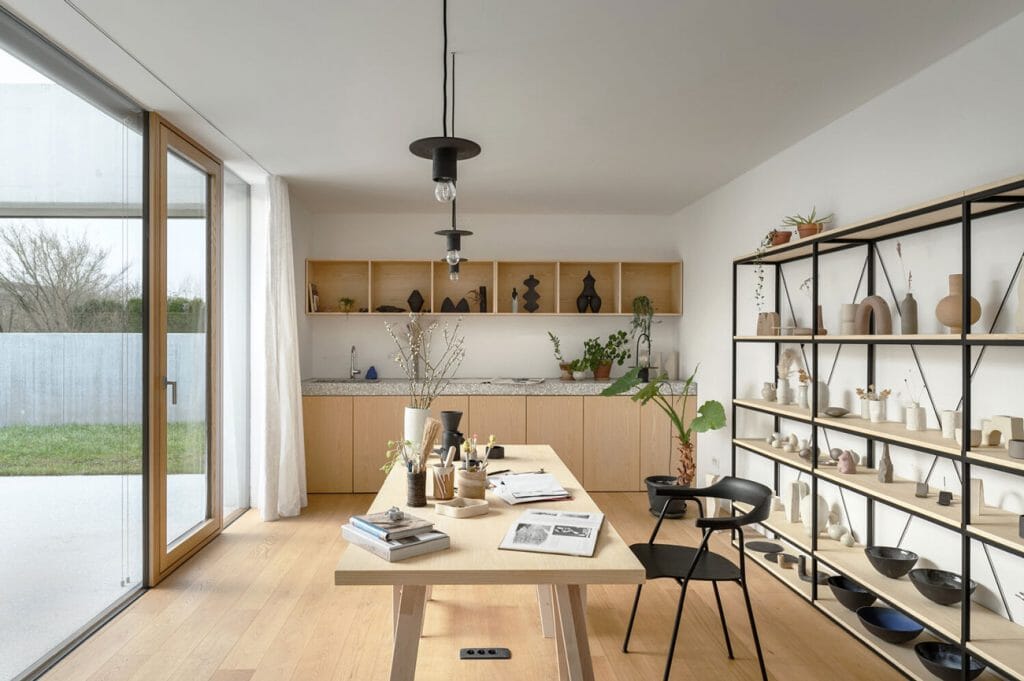 Photography by Miran Kambič.
For another contemporary marvel, check out KA House.
---
---