Situated in Penafiel, Portugal, Sambade House is a 1177 sq.m. development by Spaceworkers. In-keeping with the studio's portfolio, Sambade House appears to be sent from the future – one long volume exhibits sharp edges and straight lines in a geometrical concrete form.
The property, despite its futuristic aesthetic, caters to a brief that called for the development to disturb as little peace of the countryside area as possible. Nestling among the hills of the Portuguese countryside, the concrete build works surprisingly harmoniously with its surroundings.
At first sight, the regimented shapes of the property contrast with the surroundings, but a deeper look into the inspirations behind the building shows more connections than you might think. Constructed on an incline, the house opens up a ground floor that is built into the hill, positioning the residents in the heart of the countryside.
What's more, the raw concrete structure that sits completely at home on the hill will age over time, becoming more and more in-sync with the life of the countryside. Through considered architecture like this, Spaceworkers build more than buildings and spaces, they build connections, works that transcend trends and will continue to mean something in eras to come.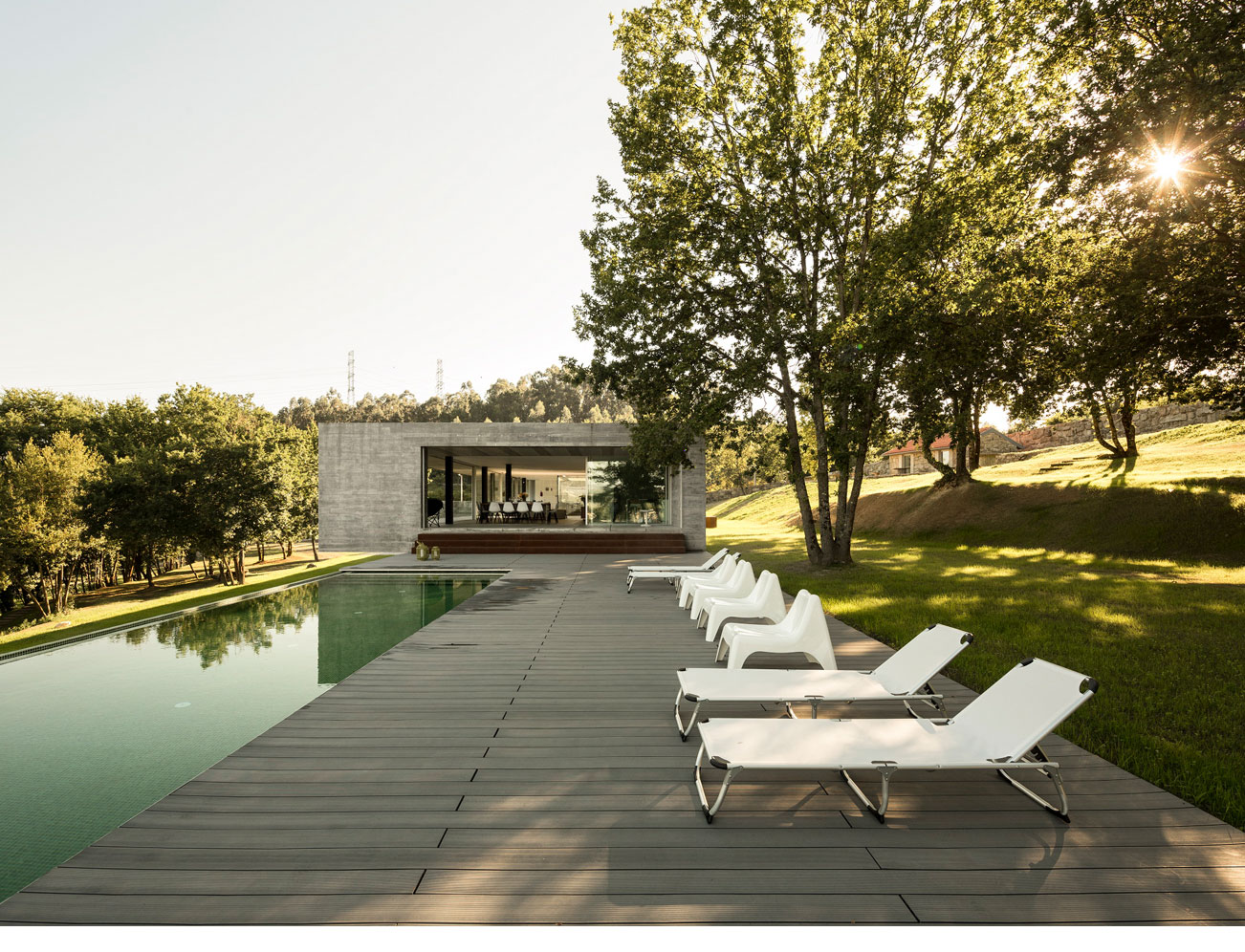 For more brutalist shapes, take a tour of DeLunna House.
If you've been inspired to make some changes, start on your interiors with Raawii's most recent collection.