Stubble & Co was founded upon the simple premise of making travel as smooth-sailing as possible. The British-born brand creates highly versatile go-anywhere-do-anything bags that fuse functionality, performance and sleek aesthetics. From weekender bags to roll tops; commuters to wash bags: these are bags made for the modern explorer, ready to take on whatever adventures you have in store.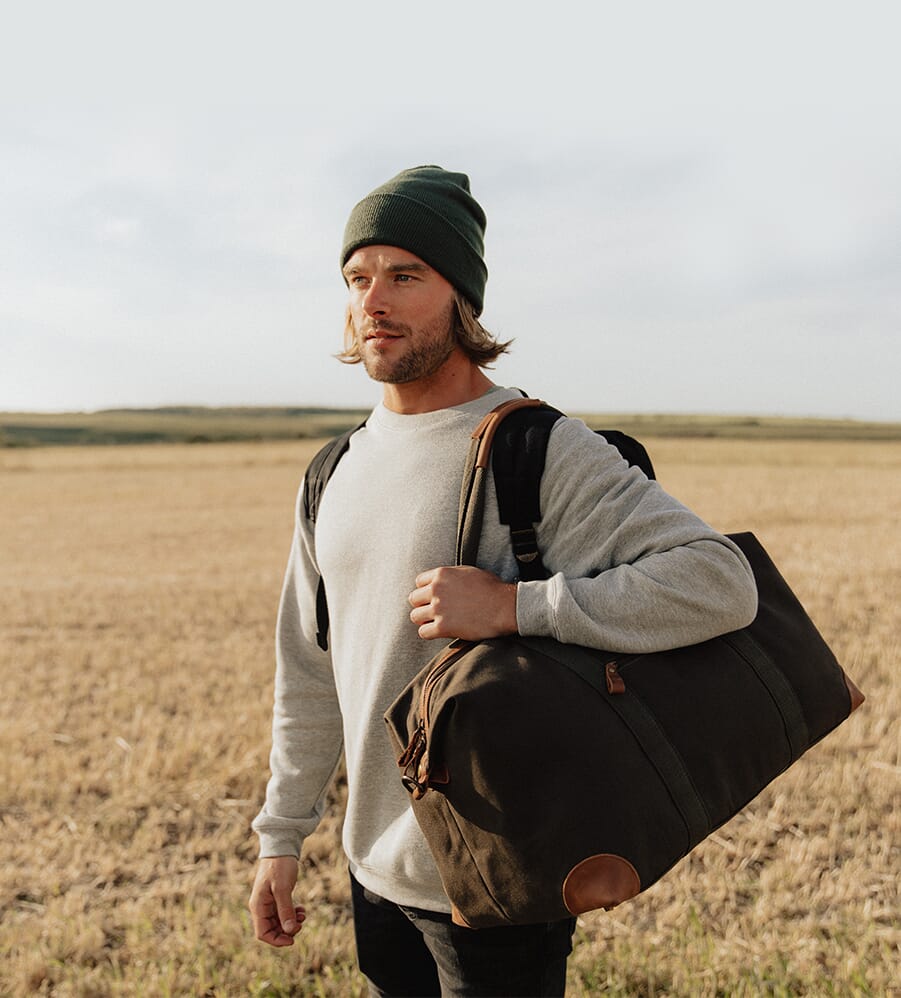 Capability is at the heart of Stubble & Co's design philosophy. Its bags boast features such as waterproofed exteriors, ergonomically designed cores, clever compartments and padded shoulder straps — ensuring comfortable and fuss-free travel at all times. And all without sacrificing looks: a minimalist, refined quality characterises the overall style of the Stubble & Co collection. The perfect blend of urban and outdoor design, these bags are designed to help you look the part at all times — whether you're hiking through the mountains or commuting to work in the city.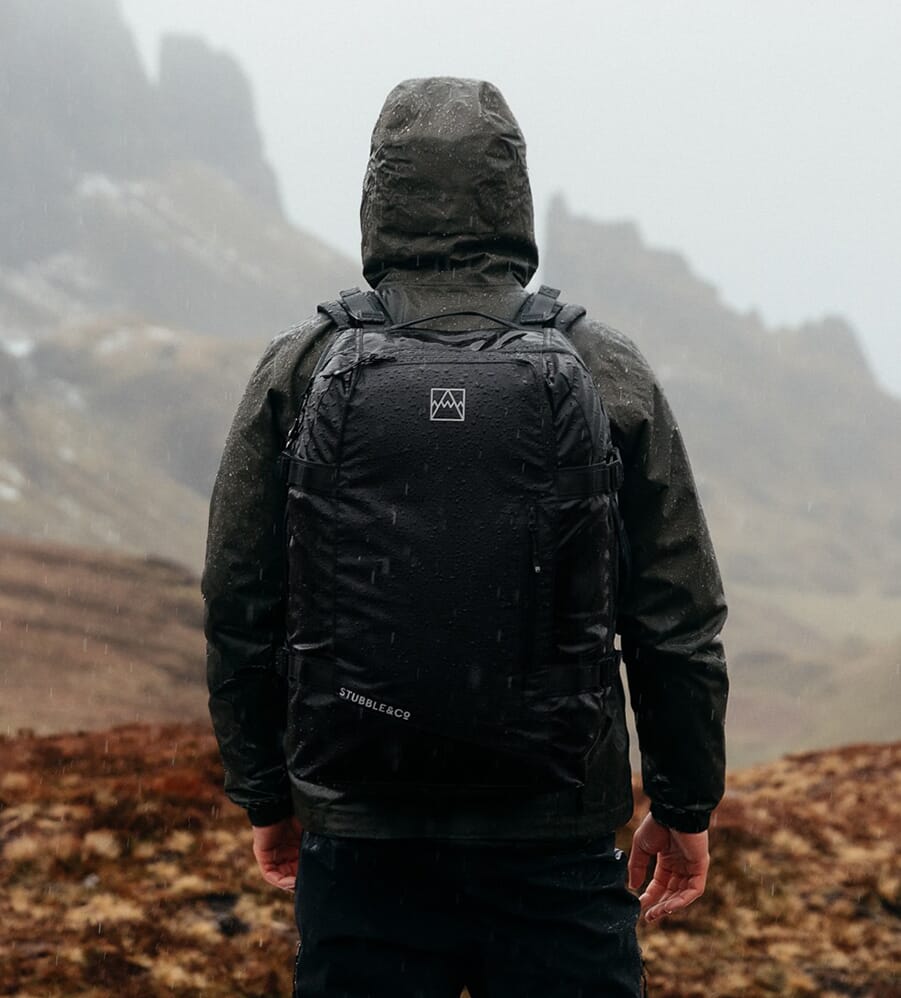 All of this isn't to mention Stubble & Co's commendable sustainability efforts. Where possible, they always opt for materials from recycled sources, but only where they have passed stringent performance tests. In 2020, Stubble & Co launched the Adventure Bag, which is made from recycled post-consumer plastic waste. Plus, all packaging originates from certified sustainable sources, is fully recyclable and is sized for the product, eliminating unnecessary packaging waste.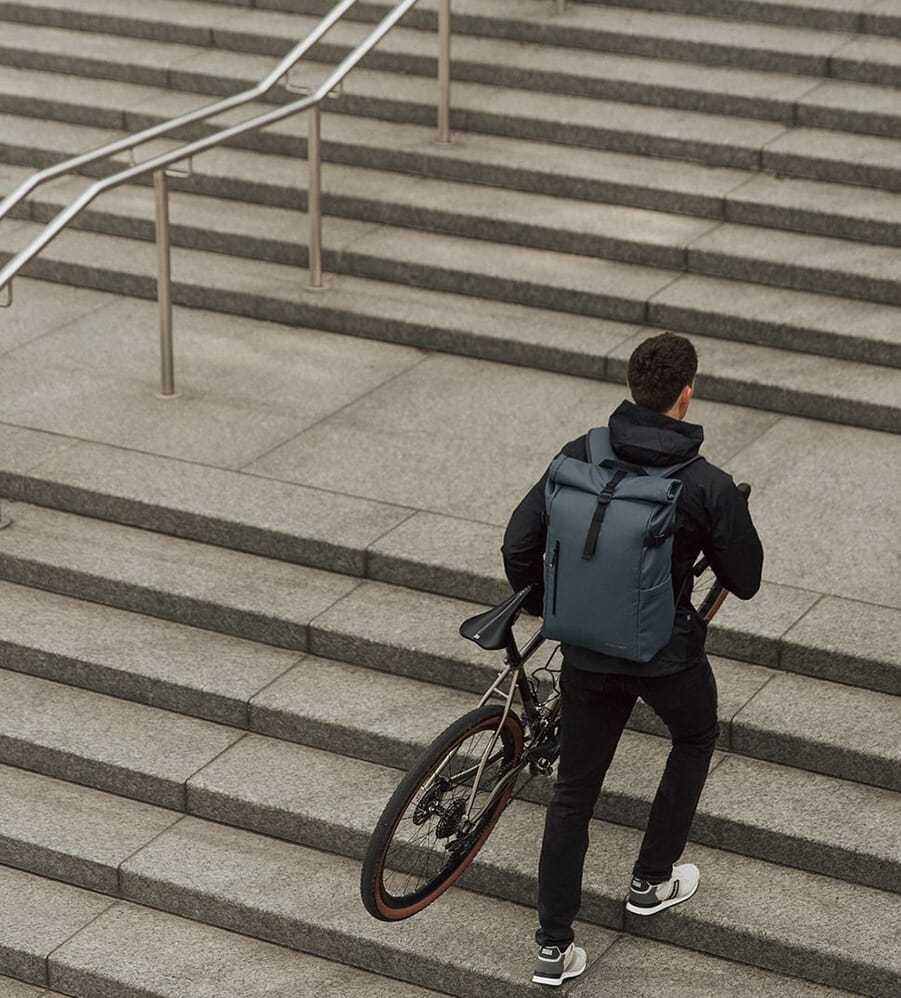 In an era characterised by overconsumption and fast fashion, the label rejects throwaway culture and prides itself on creating durable bags that are built to last. The London workshop even offers an in-house repair service, ensuring your Stubble & Co bag will stand the test of time.
---
---
Learn more at stubbleandco.com.
Escaping for the weekend? Discover our pick of the best weekender bags.
---
---