Everything seems to be lining up nicely this Spring – and by that we mean the emergence of warmer weather and subsequently, the emergence of the Breton Stripe T-Shirt.
The traditional Breton T-Shirt is a perennial Spring/Summer essential – and has come along way since its decree on the 27th March 1858 that officially introduced the striped t-shirt as the prescribed uniform for French seamen.
More specifically, the Breton stripe originates from Brittany, on the North West Coast of France, and was designed, unsurprisingly, for practicality. For instance, the length was designed to cover the lower back while the top was fitted loose for ease of movement. The wide boat neckline was also added for improved comfort alongside the distinctive stripe design that made it easier to spot sailors in emergencies.
Military styles and silhouettes continue to be a strong influence on what we wear in someway, shape or form, and you only have to look to a previous Style Icon series, number #2 – Bomber Jacket in particular, to see why. The military tradition provides reliability, versatility and practicality which is the reason why the Breton remains so popular - because it is so easy to wear.
This season the Breton is back again but in typical avant-garde style it returns in various sizes and directions. Check out our favourite stripe tees to ensure you start the summer off on the right track.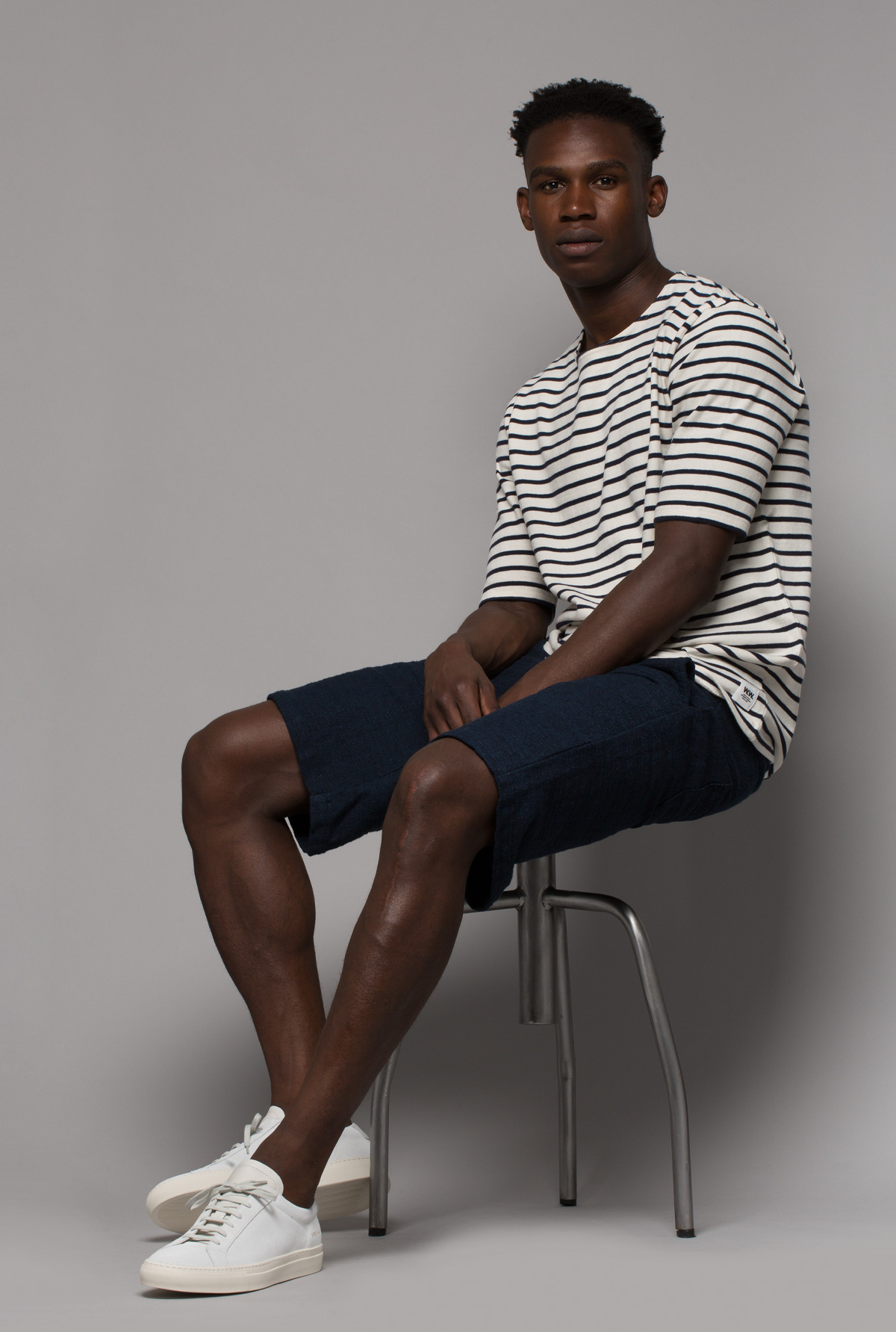 Wood Wood Off-White Navy Stripe T-Shirt
The Breton has been the subject of numerous reinterpretations, yet this modern take from Wood Wood takes inspiration from sporting influences. The short-sleeve 'rugby' t-shirt has been updated with the nautical off-white and navy stripe design alongside a high-quality construction for an exceptionally soft and comfortable feel.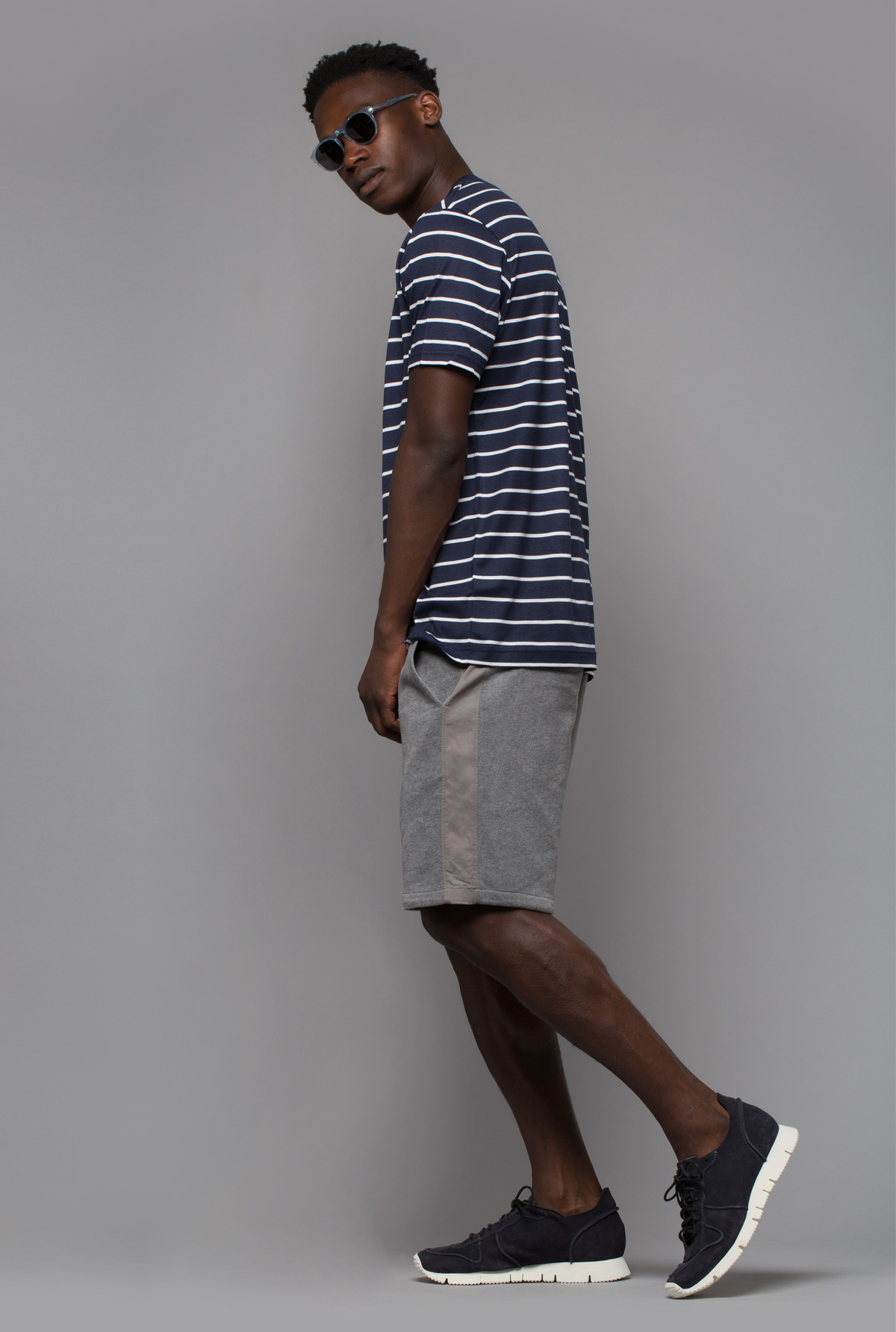 Sunspel Navy White Quarter Stripe T-Shirt
Sunspel is the premium provider of luxury wardrobe essentials – as each piece is individually crafted from the finest materials  – and this Quarter Stripe T-Shirt is no different. Adopting an inverse design to the traditional white and navy, the t-shirt is constructed from the brand's signature long-staple cotton jersey that looks and feels quite like no other t-shirt.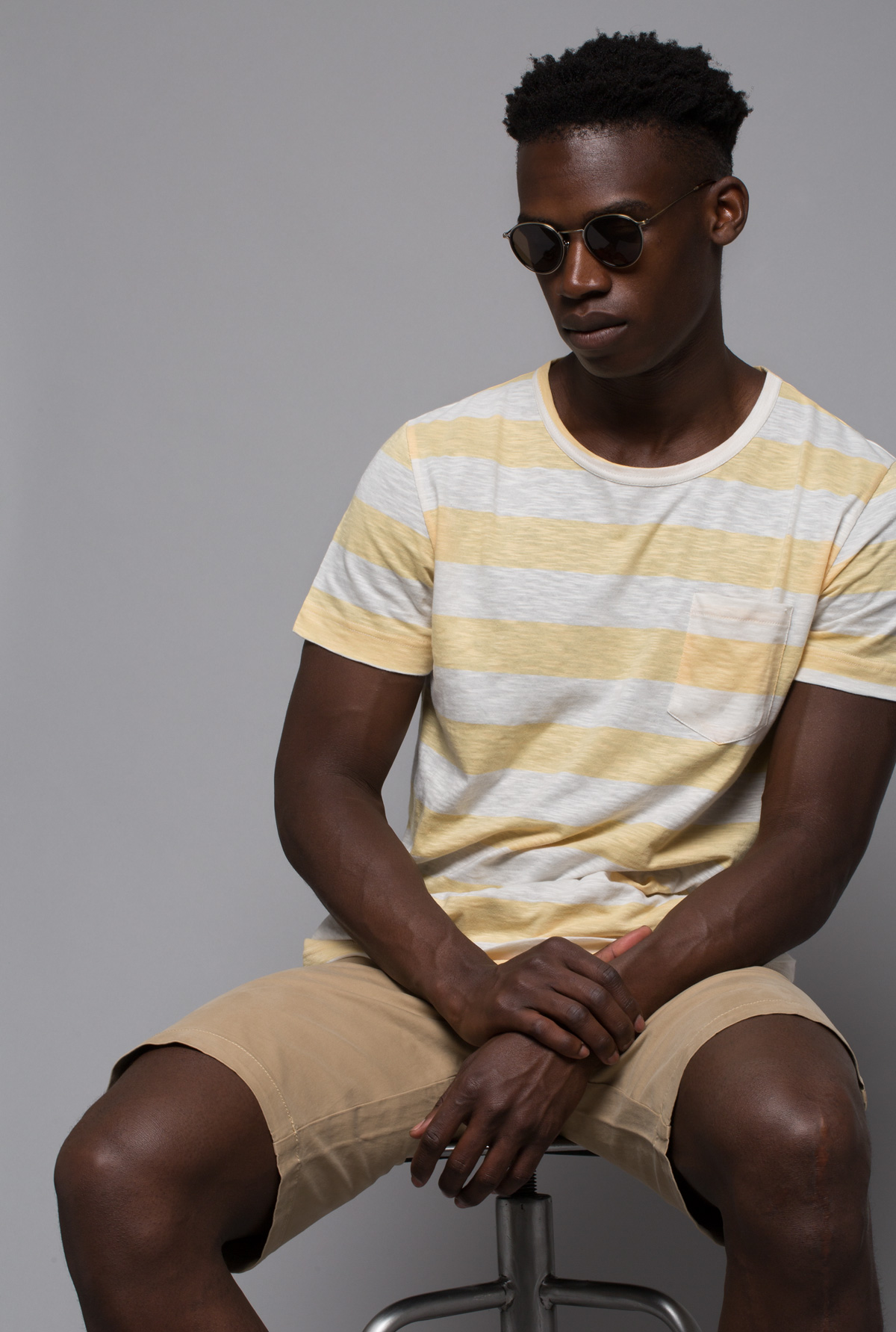 LA Paz Yellow Stripe Guerreiro T-Shirt
Portuguese brand LA Paz has earned a loyal following thanks to impeccably crafted essentials like this Yellow Stripe Guerreiro T-Shirt. The classic crewneck design offers a lightweight, breathable feel while the bold yellow design offers a contemporary and colourful alternative to the traditional Breton.
Shop all Breton T-Shirts online at OPUMO.
Find out everything you need to know about men's T-shirts in our ultimate guide to T-shirts.