Words by Alek Rose
Ally Capellino founder and designer Alison Lloyd has earned her spot next to British design greats over a career spanning almost 40 years. Ally Capellino has garnered a loyal following through a complete dedication to quality and authenticity. Having used waxed cotton and Italian vegetable  tanned leather for many years, the brand is embracing new innovations in material such as Cordura fabric to further its reputation of style and durability. To be honest, the brand's new drop has got the lot. So, we thought we'd show you a few of our favourites from the latest Ally Capellino collection and round them up by dedicating a different bag to a different man on the move.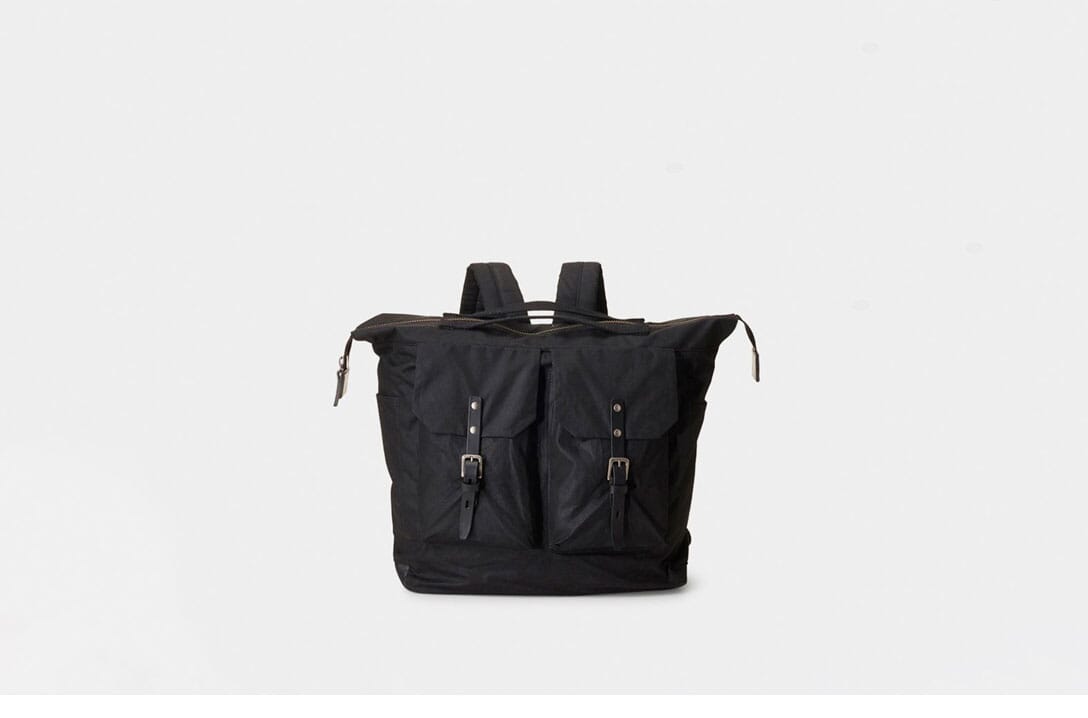 The Frances is a classic Ally Capellino backpack. This unisex design exhibits the hallmarks of quality that we're used to seeing from the brand: made from water-resistant British cotton, with a soft leather base to protect your valuables and padding for maximum comfort. Masterfully combining elements of comfort, aesthetic and durability, an Ally Capellino bag is an investment. The timeless design is going nowhere soon and the waxed cotton can be re-waxed to restore water-resistance. Making it the perfect accompaniment to your day-to-day movements. 
Meet Frank, the original unisex backpack from Ally Capellino. Hardy waxed British cotton on the outside contrasts with the soft 100% cotton lining to make this rucksack the perfect classic companion for a modern lifestyle. Carry your laptop in the interior laptop sleeve while the water-resistant waxed cotton keeps it dry. The sleek all black aesthetic means styling this bag couldn't be easier: dressing it up or down will look natural.  Plus you can carry it in any way you like: backpack, holdall or tote. 
Good things come in small packages. Although a fraction of the size of our previous picks, the Fletcher Leather Card Holder displays no fewer signs of great design. The wallet, constructed of high-quality Italian Veg tan leather with a natural grainy texture, is home to three carefully designed sections for cards, notes and coins. You carry your wallet or purse with you almost everywhere you go, you should have one you love.
It's easy to tell by the name that this one is built for cycling. The tear and scuff-resistant Cordura nylon construction means this backpack is extremely lightweight and durable. In typical Ally Capellino fashion, this bag is stacked full of forward-thinking design. The waterproof zips mean your devices will be safe and dry on your adventures, a D-ring hook hangs down from the handle ready to hold a bike light, and a reflective strip is positioned above the front zip.
Shop and explore the entire Ally Capellino collection at OPUMO.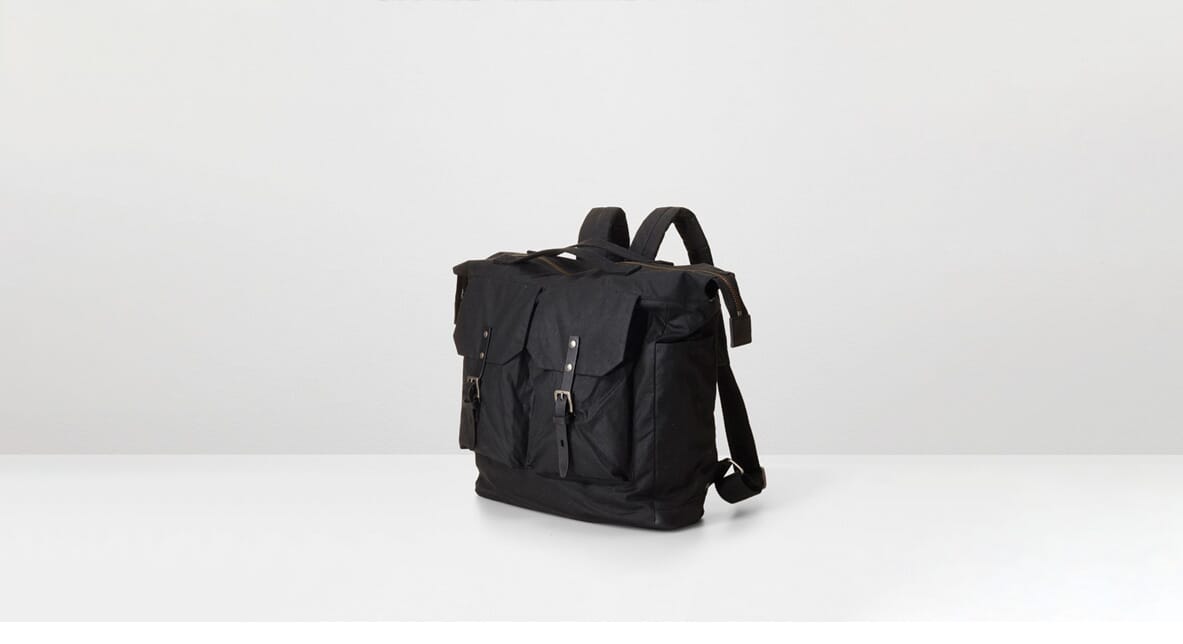 Looking for a few more accessories to enhance your everyday carry? Then you need to see the latest jewellery edit from Alex Orso.