As the prevalence of the internet becomes more and more dominating, with people working on the move and owning fewer and fewer things, Zoku Amsterdam have decided to move hotels into the 21st century.
Zoku's revolutionary design aims to bring people closer, finding a solution to the loneliness of the modern traveller. Zoku Amsterdam is more than a hotel, though, it's a community of like-minded working individuals, with community events each week, and co-working facilities, all tied together by tasteful modern design. There's a few hidden secrets sprinkled throughout, too.
We managed to find some time in Zoku Amsterdam founders Hans Meyer and Marc Jongerius busy schedules to find out more about their plans to re-write the future of hotels, the art of interior design and what we should all do next time we're in Amsterdam.
What is Zoku Amsterdam? Can you explain the home-office-hotel hybrid?
Hans Meyer and Marc Jongerius:
Well, Zoku is a new category in the hospitality industry, combining the best parts of hotels, serviced apartments and co-working spaces with the vibrant community you might expect to find in a thriving neighbourhood. We combine life, work and play for the globetrotting professional - serving as a cosy home, an inspiring office, and definitely more than just a hotel. We're suitable for stays from one night all the way to a few months.
Beyond the social aspect – what are the advantages of staying at Zoku over another hotel or an Airbnb?
Hans Meyer and Marc Jongerius:
Our social structure is our fundamental differentiator - every hospitality outlet, including AirBnB, can offer you four walls and a door. Traditional hospitality design philosophy makes the bed the dominant feature, with important living features such as a desk, a chair, and storage thrown in at the end of the design process - it's cramped, awkward and not suitable for much other than sleeping.
We challenged this idea - why make one of the most private functions of the room the most prominent? In our Lofts, a big table is the focal point - you can host dinner parties, or use it as your workstation - whatever you like. 
Where does the Zoku name derive from?
Hans Meyer and Marc Jongerius:
Zoku is the Japanese word for family, tribe or clan. In the 1980s, joining a Zoku was a cultural phenomenon in Japan, where people with the same lifestyle or interests lived together. You could end up with an "OPUMO Zoku", for example, in which followers of OPUMO would spend lots of time together or even move in with each other.
What are the most important parts of a hotel in terms of ensuring people enjoy their stay?
Hans Meyer and Marc Jongerius:
We know that the "soft product", that is to say the human contact you have, can truly make or break a stay. Upon arrival, you are greeted by our staff, the Sidekicks. If you're staying with us for a while, you can book in an extended welcome chat with our community manager, who will introduce you to our rituals like weekly events for the community.
We believe that you should feel comfortable and at ease from the very first point of contact, and we feel that the freedom to communicate and connect in a natural, organic way is very important in creating a sense of home.
Tell us about the incredible interior design of the space – who did you collaborate with to create the look and feel of Zoku Amsterdam?
Hans Meyer and Marc Jongerius:
Our interior design was developed in collaboration with Amsterdam-based design firm Concrete. We defined the concept and worked through a whole range of possible designs, looks and feels to arrive at the final design. We chose a timeless, minimalist look for our furnishings from Scandinavian design house Muuto.
Our public area breaks the mould of hotel entrances - situated atop the hotel as opposed to the front door, the Social Space encourages work, networking and socialising. Elsewhere, our greenhouse and our public rooftop garden offer residents and locals alike a chance to experience the tranquility and beauty of nature in the middle of an urban environment, well above street level and with a great view down towards the famous Museumplein.
What was the timescale of Zoku from initial idea to completed project? When did you first start setting the wheels in motion?
Hans: We started working on Zoku around 2010. It essentially took 6 years from the start of the project to the first guest being welcomed.
To truly understand the needs of our target market, I set off to experience the global nomad lifestyle for myself - I lived 6 months in Buenos Aires, Washington DC and Bali. A very hard life, isn't it? I did learn a lot from it: about the importance of making our concept as welcoming and homely as possible; making sure our guest experience focuses on genuine human interactions and ensuring that our residents always have something to do; and just feeling valued as a human being when you have no one else to turn to.
Marc: In 2014, we obtained the lease on the vacant, listed Metropool Building in central Amsterdam. We used the real space to build prototype rooms for testing and evaluation. We had our research confirmed by The Future Laboratory and even used EEG brain scanning to test one of our prototype Lofts. In total, 400 people helped us create our concept. We could see how different aspects of the design were causing stress or pleasure - many of these lessons were implemented into the final design.
What was the biggest problem you faced, if any, in the creation of Zoku?
After putting so much effort and thought into developing the concept, we were so pleased to see our Social Spaces create a big splash in the local area and attract people from all around the world to come and see Zoku.
After a few months we realised that our popularity was growing and the space was getting too busy, therefore affecting our ability to create a home-office vibe. At some points it was quite difficult for our residents and loyal community members to find a seat to crunch through their work, for a casual chat or for a beer.
We thankfully caught this before it caused any lasting damage and implemented a full co-working membership programme - WorkZoku. By phasing in memberships we've managed to regain control of our spaces - during the day you now see a bustling crowd of dedicated working individuals. That's not to say we're not open to the world - we certainly welcome anyone coming for a meal, for a drink or to relax, and we welcome those looking to do some work on a day-pass basis too.
How has Amsterdam been as the birthplace of Zoku?
Hans Meyer and Marc Jongerius: Amsterdam has been a great market for us to launch in. We're happy to be based here, and have had an incredible reception from international visitors and crucially the local community too - we've taken a plain office building on a stretch of road once voted the "ugliest in Amsterdam", and transformed it into a thriving neighbourhood spot.
We're fortunate with our location - we're on the "Knowledge Mile", a stretch of road with WeWork, The Student Hotel and the Volkshotel, as well as the Universiteit van Amsterdam (UvA) and Hogeschool van Amsterdam (HvA). These local connections have helped us grow and resulted in increased positive word-of-mouth.
Where else will Zoku grow to next?
Marc Jongerius: We have just announced the first phase of our international roll-out. We will be bringing our innovative concept and design to the beautiful, thriving cities of Copenhagen and Vienna in 2020.
What are the hidden secrets of Zoku that first time visitors might miss out on?
Hans Meyer and Marc Jongerius:
First and foremost, if you're not looking, you might miss the door! If you've managed to find that, then you can take the elevator to the 6th floor, where there is birdsong playing in our greenhouse 24/7 to enhance the natural feel. In the social spaces, you might miss our 3D printer - which you're free to use- our pet goldfish Toby, or the board games and Wii U in our game room.
In the Lofts, we occasionally hear that people haven't been adventurous enough and miss out on opening all the doors in the room - do play around with everything. 
After that, there's a whole city to explore outside of Zoku, so what are a few of your favourite haunts in Amsterdam?
Hans Meyer and Marc Jongerius:
We don't like to specify our personal favourites - instead, we chose to develop a "Neighbours' Guide" of curated locations around central Amsterdam, based on our community's favourites.
Best place for
breakfast
?
The community chose Dignita Hoftuin as it is located just down the road from Zoku, in a beautiful garden. 
Best place for a walk?
Any of the paths alongside Amsterdam's canals. If you're looking for more greenery, why not try one of the many grand city parks.
Best place to gain inspiration?
Head to De Pijp or Haarlemmerdijk for many interesting little shops to see and gain inspiration from, as well as pretty architecture.
Best place for a night cap?
The community all loves Bar Bukowski - they make our favourite G&Ts.
Best view in the city?
If you're OK with tourist-trap status, the A'DAM Tower is one of the highest points and looks straight towards the historical centre. If you prefer something a bit quieter, why not hire a boat and take in the view from the canals?
How do you see the advancements in travel and technology to impact hotels even more in the next few years?
Hans Meyer and Marc Jongerius:
Personal and professional lifestyles are rapidly evolving. In just 15 years, we've seen the world of work change entirely. When we started working on Zoku in 2010, WeWork had a single location, Google Drive was 2 years away, and €350 return tickets to South East Asia were a traveller's dream. Revolutions can happen so quickly - you've got to be prepared to adapt quickly.
We believe strongly in the adage "the world doesn't need more stuff, it needs smarter solutions". The hospitality industry, even with superficial innovations and attempts at breaking free of the past, is stuck in the past. The traditional focus point of "heads in beds" continues to lead the thoughts of the industry, and rarely does any consideration stray to the idea of placemaking and community building.
We're changing this - creating spaces which adapt to you, rather than the other way around. We embrace the multi-use ecosystem - a sustainable, future-proof and integrated place where you can feel comfortable and live your life the way you want, alongside globally minded peers.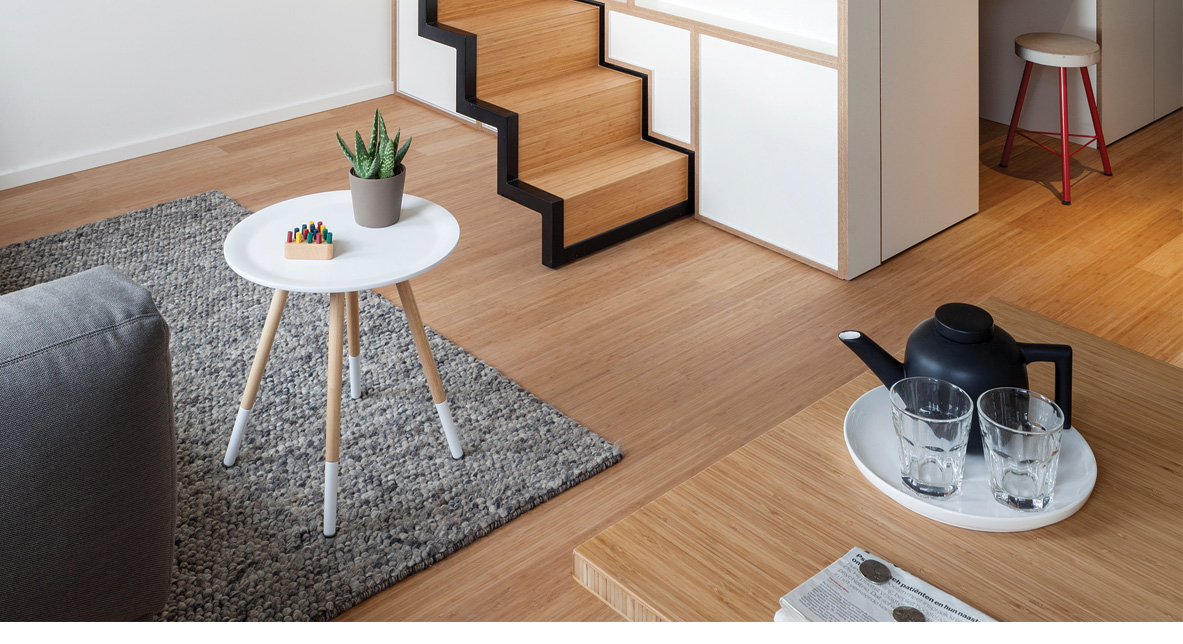 Book your stay now at Zoku Amsterdam & find Zoku Amsterdam at Weesperstraat 105, 1018 VN Amsterdam, Netherlands.
If you're looking for more entrepreneurial insight, then read our exclusive interview with one of the finest menswear designers in Britain, Kestin Hare.