AHL Architects' Hopper House is situated in Quang An, Vietnam. The 240 sq.m. property takes inspiration from traditional Northern Vietnamese houses. Neighbours recognised this, even commenting that: "From outside, I had a very familiar feeling just like in my hometown. Nevertheless, right after passing by the front door, I was amazed by creative variation and visualisation of the very familiar structure."
In this way, AHL Architects have taken a cultural familiarity, a tradition, and built upon it, modernising the interior and manipulating the parts of tradition that they saw fit. The outcome is a modern property that is in stride with its surroundings, a common problem for modern developments.
The Hopper House highlights clean lines and a high arching ceiling — communicating vast open spaces in between the living quarters. White walls and a grey-hued cement floor keeps the interior colour palette neutral, while the wood-grain fixtures add a certain rustic charm.
The property centres around a small windowed garden, incorporating nature into the core of the house, which was one of the architects' main aims: retaining perennial trees in an area crowded by rental apartment buildings and complexes.

This oxymoronic traditional, modern home bends perception in its shape as well as its philosophy, and the final physical product is something of beauty, a light, open living space nestled in-between non-nondescript urban developments.
Photography by HoangLe Photography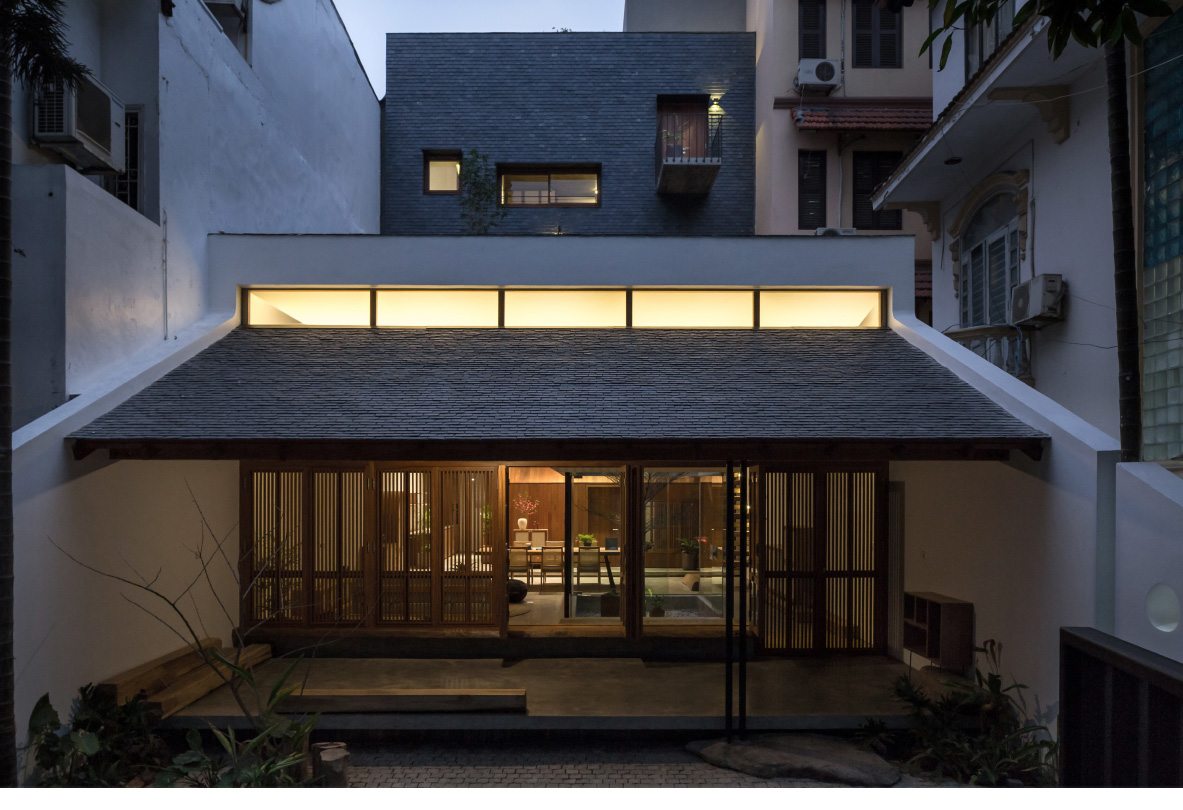 If you're in the mood for more of the world's finest architecture, then check out Villa Waalre; a pared-back concrete home in the heart of a Dutch forest.